Welcome! My name is John Breese. I live in Toronto, Canada. I think I am lucky as there are stunning landscapes, fresh air and wild nature here. I like to spend time outdoors with my wife, to eat tasty food and to sleep comfortably and sometimes, to see colorful dreams.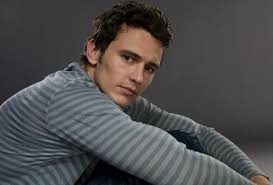 I always like to try something new and fascinating. I have sleeping experience with innerspring, foam and hybrid mattresses. Mostly, all these mattresses were purchased by me. And I noticed some common in-process errors or, vice versa, some break-through technology and newly-designed materials.
I am a side sleeper and my wife prefers back position. We both do not like to be awake in the middle of the night from undesirable heat. I prefer not too soft, not a firm mattress, but my wife will be glad to firmer option. We had to always consider it while we were choosing the best mattress for both of us. Luckily, such variants exist.
After some negative experiments with mattresses which caused back pain or were too hot or had an unpleasant smell, my wife gave me a hint – to collect valuable information by way of reviews in order to help a person who faces a choice of proper mattresses. She also helps to test almost every mattress as we have different sleeping positions. It is crucial help at the time of testing.
That's why I decided to create own website where I can share this precious knowledge. All mattresses have been tested by me personally, so you can be assured in honest and unbiased reviews. I hope you find them also useful to you.
Now, I make for you some guide –how I am testing mattresses– in order to feel comfortable here.
Usually, testing process of a new mattress can last a few days – three or four ones. I consider that it is the perfect period of time in order to bring to light all possible advantages and disadvantages. For this period of time, I take photos of the mattress in all possible dimensions, make analyses of heat retention, compare similar mattresses and reflect required information. Using this objective information, I make description and conclusion about this mattress – why I chose this mattress, what is the construction (layers and the cover), measures of firmness and sagging or leakage, what is the best and what is the worst in the mattress and respective pros and cons. I pass on my own opinion, in the same time you have all necessary facts, photos, and recommendations in order to make a proper choice before respective purchase.
How am I choosing the mattresses for my reviews? Firstly, it is obviously new, the most popular mattresses or newly designed versions of existed brands. It is always scaring to buy a completely new product on the market that is why I kindly advise you to look through my reviews about it. Secondly, my research concerns mattresses which have already got positive feedbacks and high rate. Analyzing positive and negative feedbacks from different sources including Amazon first and utmost, I decide either to purchase it by myself and test it properly or to contact the manufacturer and ask them to pull together and provide me respective version. You do not have to be confused by this fact, as ways of my test are the same regardless of how did I get the mattress. As I mentioned above, mostly I purchase it at my own expense.
Let's get down to business and switch over to versatile reviews in diverse categories of mattresses such as hybrid, memory foam, innerspring, latex, air ones. You will also find mattresses for a side, back, and stomach sleepers. You can share any comments and questions with me on this site or write me on my email.