Best Hybrid Mattress
by | Last Updated
Are you confused with the choice what type of the mattress will be suitable just for you – innerspring or foam?
Finally, you don't have to rack your brains and waste time anymore. I have prepared for you the list of five the best hybrid mattresses which combine all benefits and unlock the potential of each type.
Please follow me further in my exploring of pros and cons of mentioned mattresses which are considered best on the market. Taking into account the below reviews, you are able to decide on the fitting version.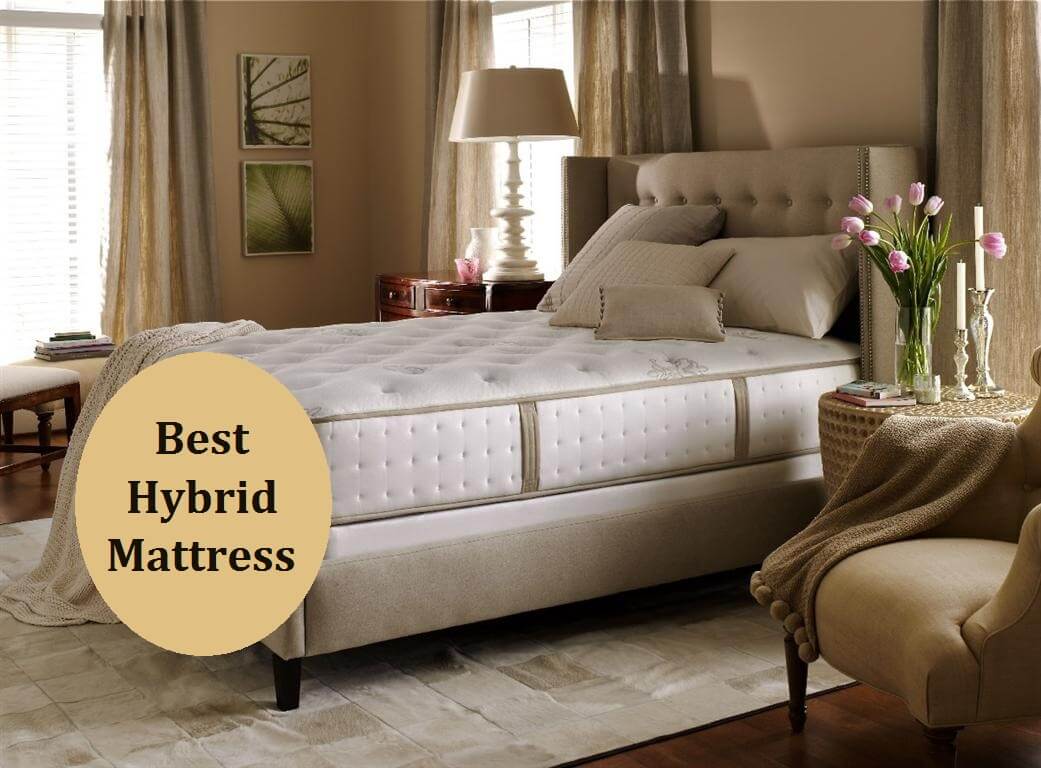 Hybrid mattress review is worthy of your attention definitely. They are the following:
Avocado
Alexander Signature from Nest Bedding
Purple
Sapira
Voila
Company name

Type
Layers

Warranty
Trial
Price
Rating
Avocado
Hybrid
1,2" New Zeland Wool
4" Dunlop Latex
8" Innerspring Unit
1" Dunlop Latex

10 years
100 nights
$959-$1599
Alexander Signature Hybrid
Hybrid
3"Copper Gel Memory foam
1,5"SmartFlow Foam
1,5"Transition
8"Pocketed coils base
20 years
101 nights
$799-$1499
Purple
Hybrid
2.0″ of hyper-elastic polymer
3.5″ of polyurethane foam
4.0″ of polyurethane foam
10 years
100 nights
Check Price on Amazon
Sapira
Hybrid
1.5″ performance foam
1.5″ memory foam
1.0″ transition foam
6.0″ pocketed coils
1.0″ base foam

10 years
101 nights
$975-$1775
Voila
Hybrid
0.75″ Gel Memory Foam
1.75″ Gel Memory Foam
0.75″ Latex Foam
2.25″ Edge Support Foam
0.25″ Support Foam
6.25″ Pocketed Coils
6.25″ Edge Support Foam
1″ Support Base Foam
0.5″ Support Base Foam
10 years
100 nights
$699-$1499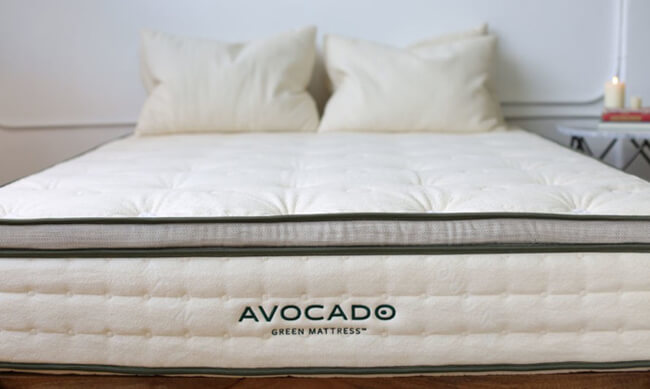 If you dream about 100% natural material which will be extremely soft for the skin, I would recommend casting a look at best hybrid mattresses The mattress produced by Avocado worth you're your attention as it is able to propose you exceptional quality of non-toxic materials handcrafted in the USA.
Now: Layers
Looking closer at this mattress, you can find out the following:
Eco-side of the cover is proved by GOTS-certificate and breathable cotton can present you a smooth feeling.
100% natural Joma® New Zealand Wool meets you on the top layer. The proper level of temperature is guaranteed to you for calm sleep.
100% natural Dunlop Latex layer is the next step. It can offer the consistent support required for everyone.
Coil system is on the third level improves proper air flow, reduces motion transfer, gives necessary support to your spine.
One more layer made of 100% natural Dunlop Latex has a good firm option and plays a foundational role.
What is really great with that mattress?
Eco-friendly components without chemical adhesives look after about your dreams. Combination of certified latex and coil system provide a pleasant feeling of comfort along with necessary support.
What is wrong with that mattress?
I didn't like firm feeling while I was sleeping. It is too firm for side sleepers.
Alexander Signature Hybrid from Nest Bedding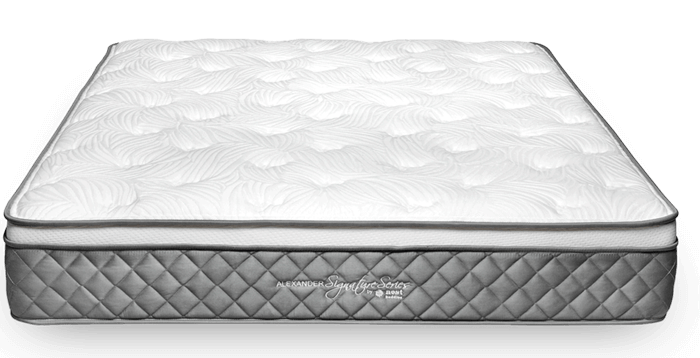 If you desire to get a foam mattress without the sinking in feeling, then you will be loved the best hybrid mattress designed by Nest Bedding. Let's find out the advantages and disadvantages prepared for us by Alexander series.
Now: Layers
The cover looks pleasant thanks to its soft pattern. If you are interested in texture, you can be sure that polyester and rayon make you sleep smooth.
The top layer improves airflow for cooler dreams. The quilted foam is purposely designed to relieve undesirable pressure points.
Next layer provides comfort and cooling performance thanks to density gel foam infused with copper.
Foundation support in the transitional layer is possible due to SmartFlow foam with the cooling effect.
5 zone edge support pocketed innerspring coils that act as the foundation layer and provides deep compression support.
What is really great with that mattress?
If you sleep with partner, like me, and your weight is in normal weight range, then you can rely on uninterrupted sleep with this mattress.
Thanks to advanced technologies based on the combination of copper-infused foam, ventilated foam and pocketed coils, you are guaranteed comfort and needed support.
What is wrong with that mattress?
Unfortunately, it will be not convenient for those couples who have heavy weight because of too much motion transfer.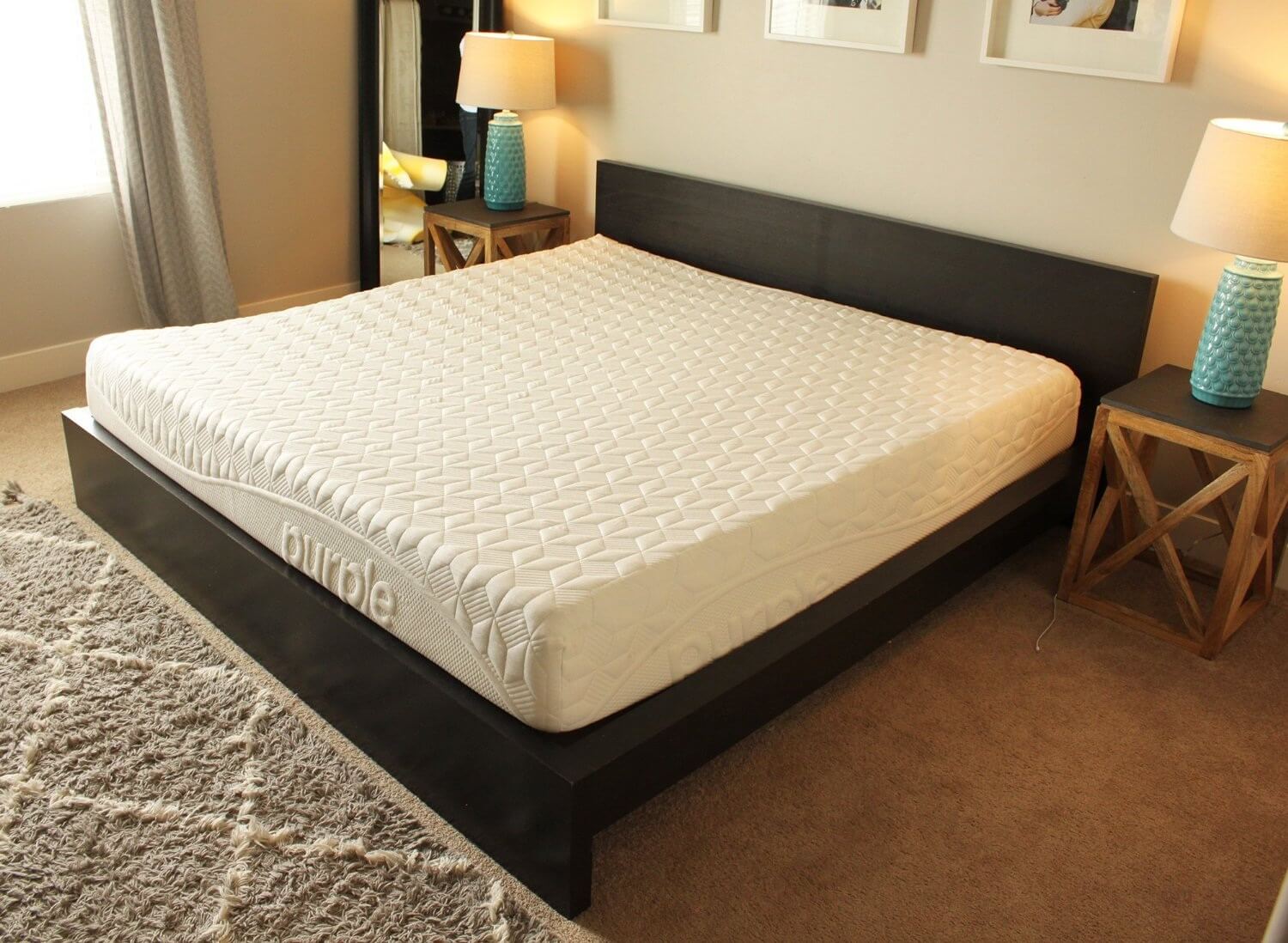 Purple introduces an innovated material – a hyper-elastic polymer. This brand proposes you fascinating combination of versatile foams with hyper-elastic polymer, which make it one of the best hybrid mattresses.
I invite you to explore the mattress from its construction.
A hyper-elastic polymer meets you on the top. It provides the best sleeping experience thanks to special design, required comfort and absence of heat retention.
Transitional support is guaranteed to you in the second layer. Polyurethane foam makes you feel necessary support with deep compression.
The great foundation of polyurethane foam is in the third layer.
Viscose, polyester, and polyester-lycra are designed purposely in order to create cover breathable. It is a smooth and has a stretchy effect. The proper temperature for comfort dream is guaranteed to you due to the presence of hyper-elastic polymer and wonderful cover.
The most sleepers with diverse positions should be satisfied with such firmness as 6-6.5 out of 10 scale as it is middle version.
I enjoyed the comfort while I was laying on it. I felt the stable support provided with innovative technology. The polymer is similar to latex.
What is really great with that mattress?
Proper bounce and rounded contour are guaranteed to you. Design greed keeps motion energy isolated. Polymer gives breathable effect for a comfortable sleep.
What is wrong with that mattress?
Tall and oversized people will be disappointed as the mattress is designed not for them. Heavy weight of whole construction makes the movement complicated.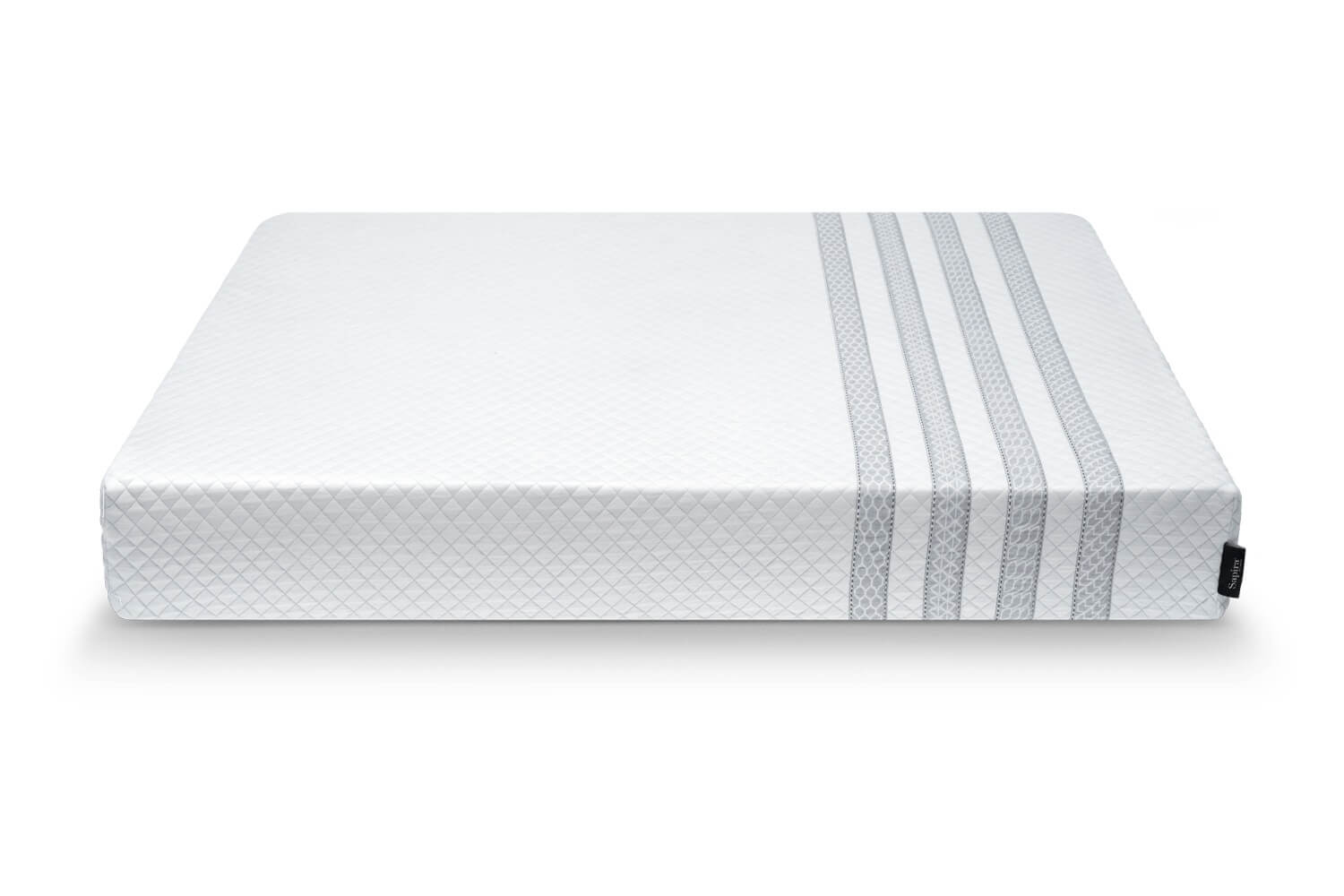 Leesa is glad to announce the luxurious version of their hybrid mattress. I have included it in our list of the best hybrid mattress as it combines superior support thanks to pocketed coils and premium quality versatile foams.
Please get a better look at the following construction.
Polyfoam is able to elude heat retention. It meets you in the top layer. This material is able to give you fast response and required comfort.
Pressure relief is a task for the second layer which can provide the proper level of contour.
Thin memory foam plays a transitional role.
Pocketed coils layer is designed per special zones which are able to guarantee you excellent edge support.
Polyfoam in the base layer is created purposely for required support of above layers.
The cover has a diamond design which outlines luxury of this mattress. Lycra gives you incredible breathable feeling with the possibility to stretch. Good news is in the durability of the material.
One option of firmness (6.5-7 out of 10 on the firmness scale) is intended for most sleepers. In the same time, stomach sleepers will appreciate its firmer feeling.
What is really great with that mattress?
I liked great bounce, especially on the edges of the mattress which has superior support thanks to coils construction. Moreover, I didn't feel any heat retention throughout the night.
What is wrong with that mattress?
It is not an ideal option to couples due to motion transfer in the night. Some of the sleepers can find the mattress firmer than it should be.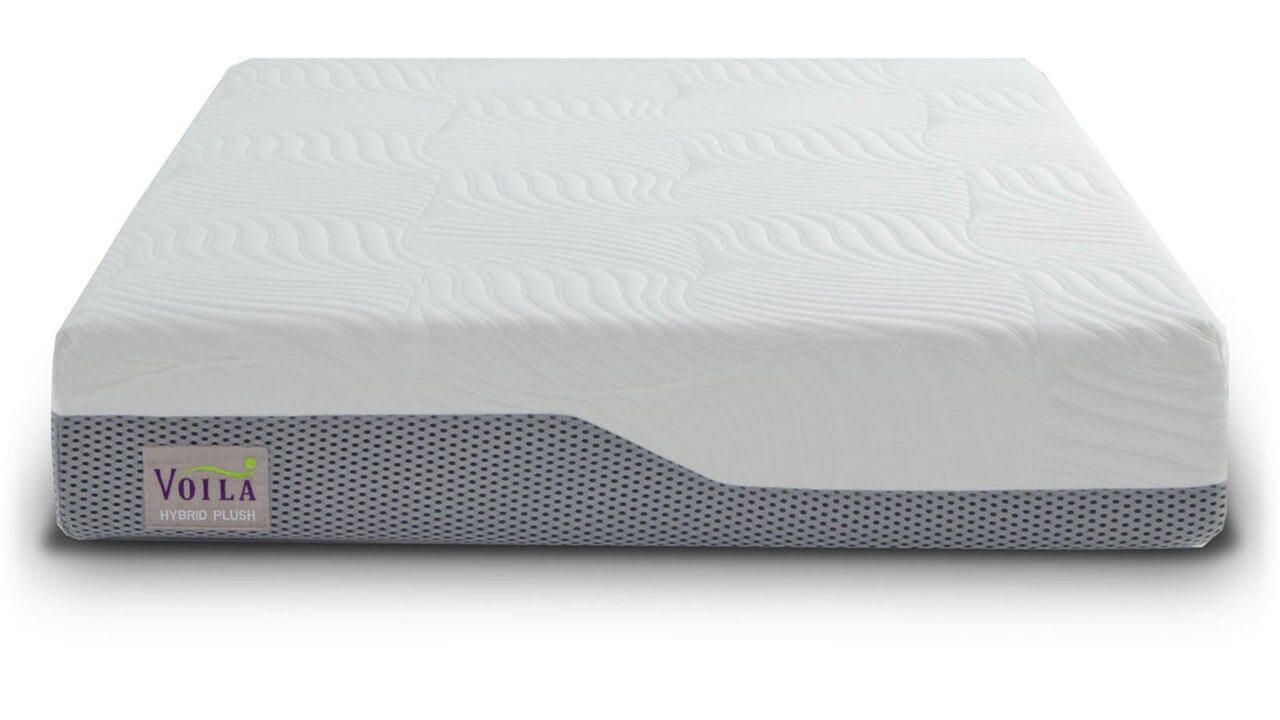 Voila is able to offer construction with high-quality breathable fabrics, and latex that gives a bounce. Five zone pocket coil innovative technology adapts to the weight of your body.
Now: Layers
The cover is made of mesh from the side and stretchy polyester in general. It is quite thin that means more breathability of material. You will not wake up during the night anymore because of heat.
Gel memory foam in the top layer creates excellent pressure relief and has a slower response.
Polyfoam of the second layer provides proper edge support for your comfort feeling at the side of the mattress. You can change sleeping position easily thanks to latex layer which has a great bounce.
Motion transfer will be reduced thanks to pocketed coils layer. I found more wonderful support for heavier people when coils are specially zoned. Coils have long durability comparing to foam versions.
Dense polyfoam layer helps to support all above layers.
The mattress is able to propose you three versions of firmness: plush, medium and firm, but the main feeling from it was the middle option. I found that it is more comfortable for side sleepers than for back and stomach ones. It can be too soft for them in the area of back pressure for stomach sleepers and vice versa.
What is really great with that mattress?
As a side sleeper, I found great the mattress designed by Voila. Heavier people will be satisfied as well. It is ideal for those, who like the combination of proper support provided by pocketed coils and pleasant feeling from foam layers.
What is wrong with that mattress?
I have found the medium version too much firm for me, it is really inconvenient for uninterrupted dreams. You can also notice some odor within 2 days after arrival.
For whom hybrid mattress is the best type
Hybrid mattresses have been designed to narrow the gap between coil and foam versions in order to satisfy demands of those who are not satisfied by one mattress type. Two materials have serious and versatile divisions. In the same time, hybrid version unlocks the potential of each type.
Companies which are well-known have made serious research and found out that combination of benefits inherent to both types, make the clients satisfied and consequently, bring more profit to them. If you desire more bounce, more deep compression support, more body-contouring, or anything in between then hybrid type is oriented completely for you.
Conclusion
Companies, who try to remain up-to-date with evolving technology, have explored the world of hybrid mattresses. Such types of a mattress are able to propose to you diverse options of fascinating combinations such as coils system and foams, foam and latex, latex and coils.
Above reviews of the best hybrid mattresses are purposely created into your consideration. Just decide on the particular mattress.
I would be persistent to propose you mattress designed by Avocado if you prefer only organic materials. Nest Bedding is the reputable company which made their best with Alexander Signature Hybrid mattress. The fascinating combination of foam and coils gives respective support and undeniable comfort throughout the night.
Have you made up your mind? Are you ready to make a purchase? Which one are you leaning towards? Comment down below!
Product links on Happysleepyhead are referral. We get a commission on purchases made through our links. More information in my disclosures.