Best Mattress For Side Sleepers
by | Last Updated
I suppose you will admit with the fact that the most common sleeping position is on the side. Some experts confirm that side sleeping can help to get rid of insomnia. But what do you have to do if you are confused with a great number of versatile mattresses?
I have good news! I have collected valuable information about the most comfortable mattresses suitable exactly for YOU. One of our top five mattresses will be able to make your dream colorful and sleep uninterrupted.
Please follow me further in order to discover the best mattresses for side sleepers. I would like to recommend taking below info into consideration before you make your final choice.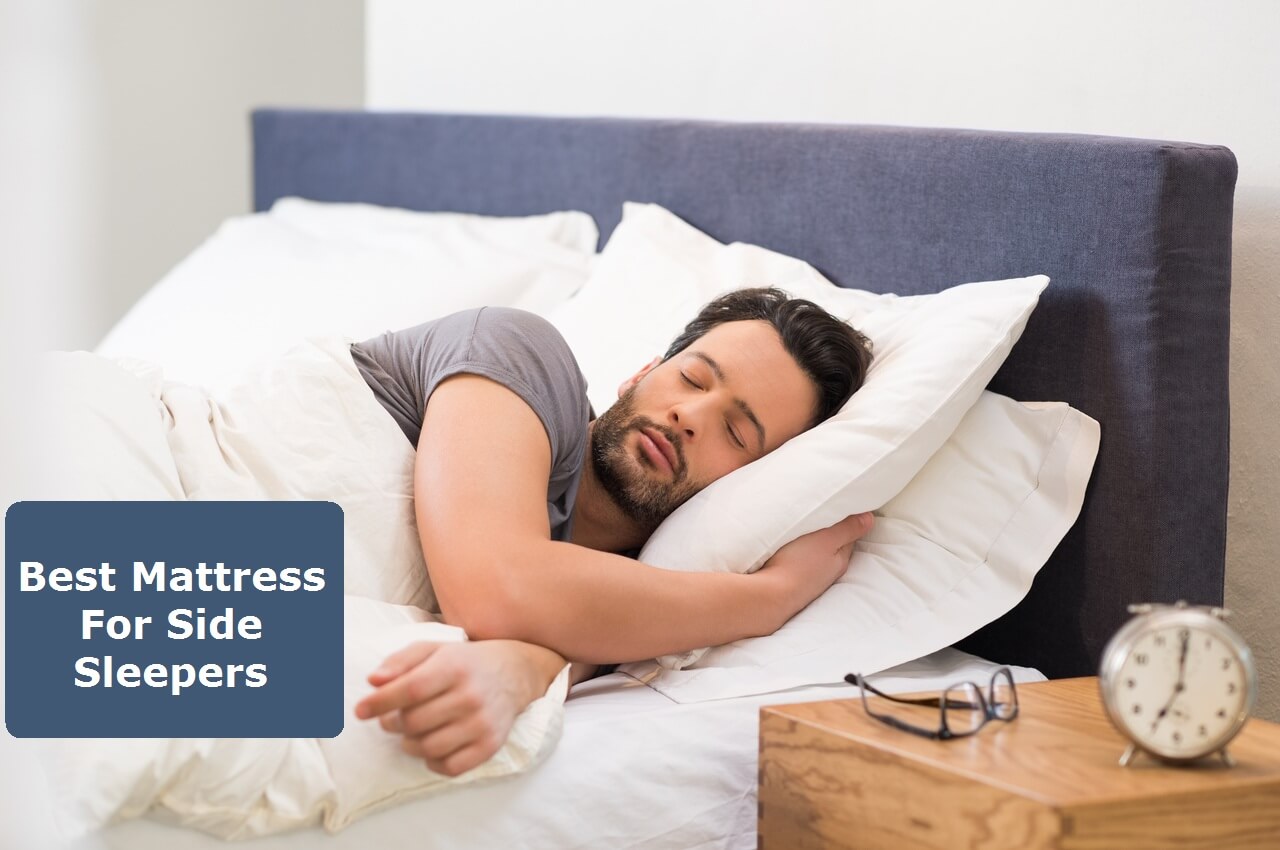 Best Mattress For Side Sleepers
Top rated mattress for side sleepers
Best mattresses for side sleepers should be made of high-quality materials with good bounce, noise absence, edge and general support, pleasant cover and obligatory comfort.
The best options from best producers are waiting for you:
Helix Mattress
Alexander Signature from Nest Bedding
Nectar mattress
Loom and Leaf by Saatva
Leesa mattress
Company name
Type
Layers
Warranty
Trial
Price
Rating
Helix
Foam
2″Poly Foam
2.4″Microcoils foam
2″Transition and 4″base foam
10 years
100 nights
$600-$1195
Alexander Signature
Foam
2″ Gel Memory foam
2″ Visco
3″ Air Flow Foam
4″ Base foam
20 years
101 nights
$999-$1399
Leesa
Foam
2″Avena Foam
2″Memory Foam
6″Support Foam
10 years
100 nights
$525-$1170
Loom and Leaf
Foam
2.0″Gel Memory foam
2.5″Visco
2.0″Transition
5.5″Base foam
15 years
120 nights
$699-$1499
Nectar
Foam
1″Gel foam
3″Lush foam
1.75″Hi Core foam
5.25″Base foam
Lifetime
Lifetime
$500-$900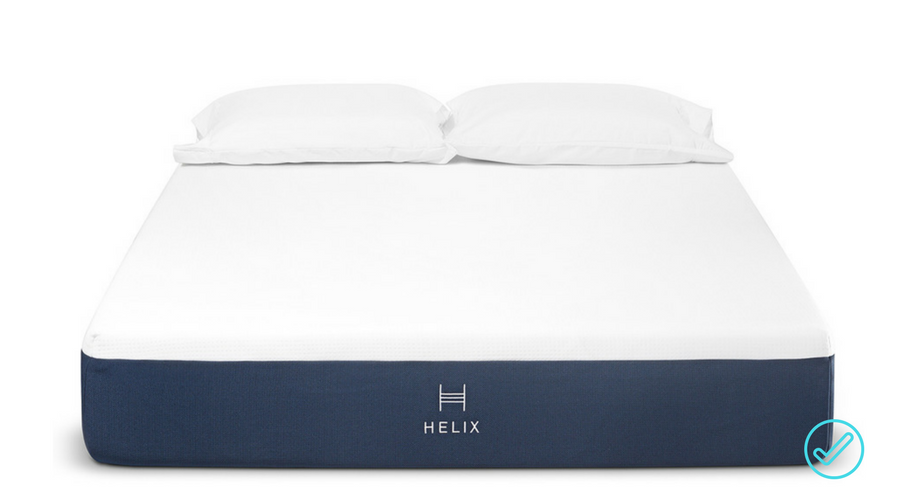 Please be so kind to welcome Helix, one of not many companies able to propose you mattress size perfect suitable only for you. I included in our list of the best mattress for side sleepers.
Helix suggests us versatile versions for every type of the sleeper, but here you will see the option and respective configuration for side sleeper.
Now: Layers
The first layer which gives you comfort is polyfoam. It has excellent bounce and responsiveness, special designed similar to latex.
Next layer named micro coils provides good pressure and soft feeling. A thousand of coils give you transition support and cooling effect.
Third and base layers are designed to provide with proper support. They work together ideally. Deep compression support is promised by producer in the third layer and foundational obligatory support you will meet in last, base foam.
The soft fabric of 100% polyester cover is quite thin, which is wonderful as airflow moves freely and provides the respective cooling effect.
Helix is able to suggest you wide range of different firmness – from 3 to 10 where 10 is the firmest. If talking about the suitable version for side sleepers, it is better to choose the mattress with 5 out of 10 scales. Such medium softness allows you to sink into the foams, but not so deeply. So you will feel nice contouring support. Anyway, you will fill company's quiz where you are able to mention all your desires and will be ideal only for you.
What is really great with that mattress?
I liked that the company who really cares about your needs is like a pearl in the sand and worth your attention and respect. Customizable firmness and size for an affordable price should attract you without doubts.
What is wrong with that mattress?
I didn't like that edge support like in many mattresses is not on the high level. For some customers there was not enough cooling effect provided by the cover and first layer.
Alexander Signature Series from Nest Bedding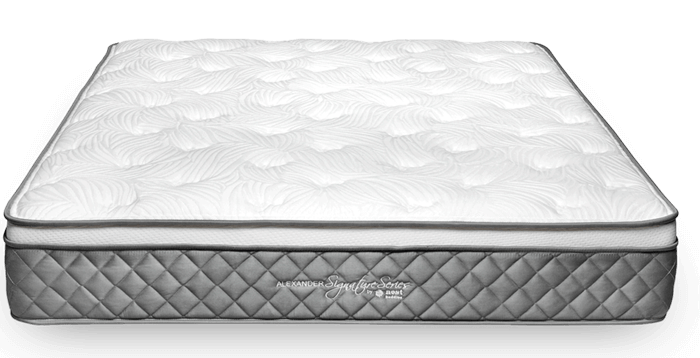 The Alexander Signature Series can propose three different firmnesses. Each one is suited to specific sleeping preferences.
The Alexander Luxury Firm is best for back and stomach sleepers. The Alexander Medium Plush is best for back and side sleepers. Most of the sleepers prefer the medium. The Alexander Soft feels like a super soft plush hug, best for the side sleepers who love to snuggle up in.
High-Density Gel Memory Foam is durable and breathable.
Visco foam gives you feeling of necessary comfort and a required bounce.
Air flow foam is included because of additional support in case if your weight is over than normal.
Support base provides the required foundation which reduces the effect of softening of foam.
The Cover is created of cooling stretch fabric.It is soft to touch
What is really great with that mattress?
I have tried two versions and can advise you that medium plush is made specifically for side sleepers.
What is wrong with that mattress?
The motion transfer for this mattress isn't as good as some of the other ones that I have tested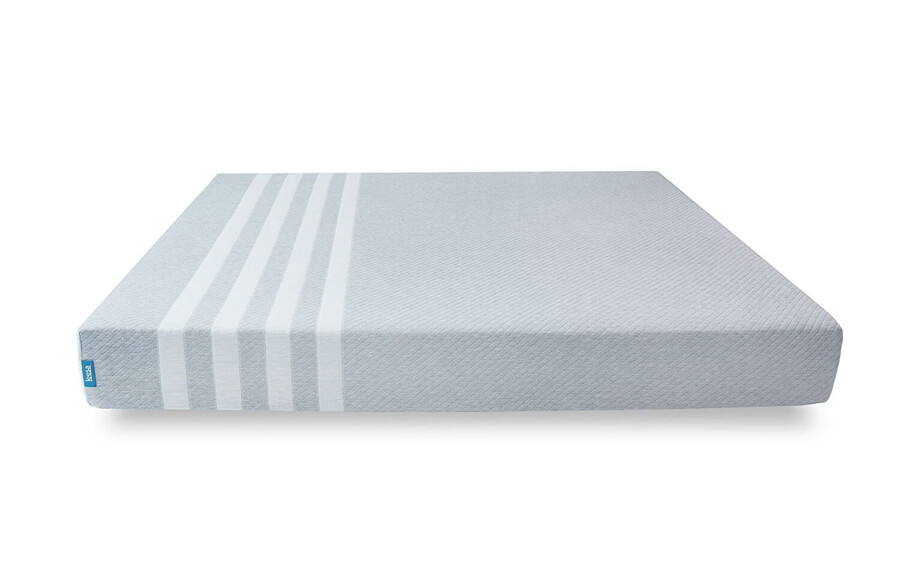 I have tried the Leesa out for a week and really enjoyed the experience. I sleep mostly on my stomach and side, but I have tried for all sleeping positions.
Quick construction overview:
Avena foam presented as the first layer has been patented. It performs more like latex, it is more durable and cooler.
Second memory foam layer provides deep compression support.
The base layer is high-density foam which has breathable effect as well.
I do like the cover design. It is constructed from poly-lycra blend fabric which gives breathable and stretchy effect.
What is really great with that mattress?
The medium firmness is intended for side sleepers. I liked the balance of comfort and support. It is actually comfortable in all of the three main sleeping positions
What is wrong with that mattress?
I don't like when I can't choose – there is only one model with medium firmness. You don't have to purchase this mattress if you plan to sleep by the couple with overweight or if you are alone but with overweight too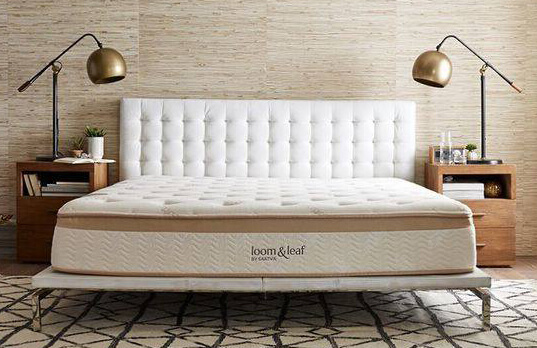 Next mattress which I would like to outline is Loom & Leaf too. Let's look closer what reasons make this series worth your precious attention.
Loom & Leaf is the luxury memory foam mattress by Saatva. The great news is that you can purchase this mattress directly from the producer without any overpayment. I have tested it and can say that it will be a wonderful variant for side sleepers taking account the following information.
The luxurious cover made of organic cotton will touch you smoothly.
Spinal zone gel layer is designed specially to provide cool night. Visco premium foam doesn't disappoint you by off-gassing. Launched air flow channels make the breathable effect. You can rely on the eco-friendly support base.
Now: Firmness
Loom and leaf is available in two variants. A medium variant is suitable for most sleeping positions. If you are back sleeper and desire to purchase firmer version, then 8,5 out of 10 scales will be the ideal option for you.
What is really great with that mattress?
I liked organic materials which make my sleep safe and durable. I liked that I can sleep without interrupting thanks to cooling effect from the respective gel. Medium version is an excellent variant as I am a side sleeper.
What is wrong with that mattress?
A relaxed firm variant is not suitable for people with overweight. You should be careful when you choose the respective variant for both partners. Support, while you are sitting on the edge, is not sufficient.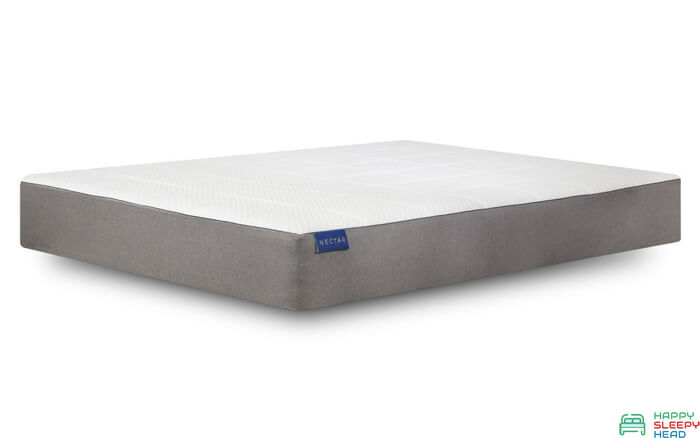 Nectar has become popular on the USA market despite that mattresses are originally designed in Europe. They proposed overwhelming condition such as lifetime warranty. You have an opportunity to sleep on the mattress a year and give it back in case of non-satisfaction.
Let's look closer to the construction of layers and the cover.
The quilted foam of the first layer gives breathable effect. It means that your dream at night will be without heat.
The second layer is made of lush foam and thanks to semi-open cell technology makes your sleep comfortable and cool.
Height core memory foam as the third layer guarantees excellent support. I have noticed nice contour and minimal sinkage.
Base layer plays a crucial role as it supports all above layers and does it great thanks to denser foam. Its structure has breathable air channel too.
Pleasant design of the cover has been made of smooth embroidered cotton. It is fully removable which is an excellent option for washing. Air circulation is possible and gives you feeling of cool and comfortable sleep.
What is really great with that mattress?
Great combination of breathable layers along with qualitative cotton cover make you sleep proper and durable. Medium firmness should satisfy the most sleeping positions.
Good option for heavier people.
What is wrong with that mattress?
If you would like to feel softer or firmer mattress, then this mattress is not for you as it has only one level of firmness. Foam is responding very slowly.
Conclusion
Side position is widely spread between sleepers, and I am glad to introduce our top 5 mattresses destined for people who are used to sleep on the side. Please do not hesitate to take into account above versatile factors which have the impact on your comfortable sleep. You have been aware of crucial points which should be obligatory for you in the selection process. All mentioned producers are ready to make required support and desirable comfort available to you. By selecting one of them, you will be delightful with your decision.
From my point of view, I would let myself to feel all advantages from mattress designed by Leesa.
Product links on Happysleepyhead are referral. We get a commission on purchases made through our links. More information in my disclosures.