Best Mattresses For Couples
by | Last Updated
Do you admit the most pleasant pursuit is sleep together with your beloved? The mattress for couples plays the crucial role if you are going to make lovesome games.
It is time to reveal the mystery and to present detailed research of 5 best mattresses for couples.
I would like to invite you to test them virtually here. You will turn out pitfalls and selling points. Considering them, you are free to make the right call.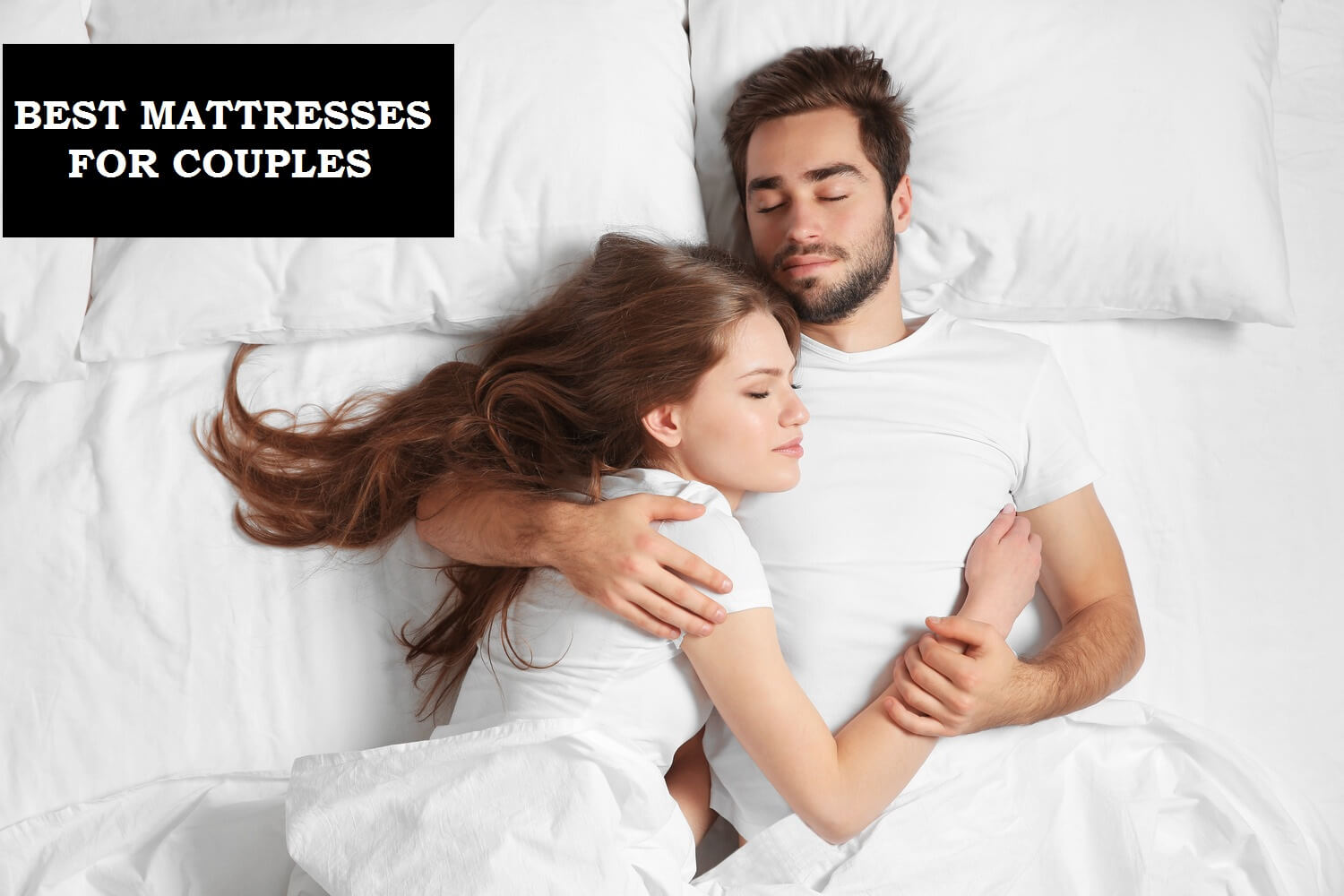 Best couples beds are specially designed by reputable companies and they are waiting for your consideration:
Brooklyn Bedding

Alexander Signature Hybrid

Leesa

Purple

Helix
Company name
Type
Layers
Warranty
Trial
Price
Rating
Brooklyn Bedding
Latex
2″ TitanFlex foam
2″ TitanFlex foam
6″ base foam
10 years
120 nights
$450-$1050
Alexander Signature
Hybrid
2"Copper Gel Memory foam
2"SmartFlow Foam
2"Transition
7"Pocketed coils base
20 years
101 nights
$799-$1499
Leesa
Foam
2″ of Avena foam
2″ of memory foam
6″ of high-density support foam
10 years
100 nights
$525-$1070
Purple
Hybrid
2.0″ of hyper-elastic polymer
3.5″ of polyurethane foam
4.0″ of polyurethane foam
10 years
100 nights
$699-$1299
Helix
Foam
2 ″latex-like foam
2.4 ″pocket coils
2 ″comfort layer foam
4 ″base layer foam
10 years
100 nights
$600-$1195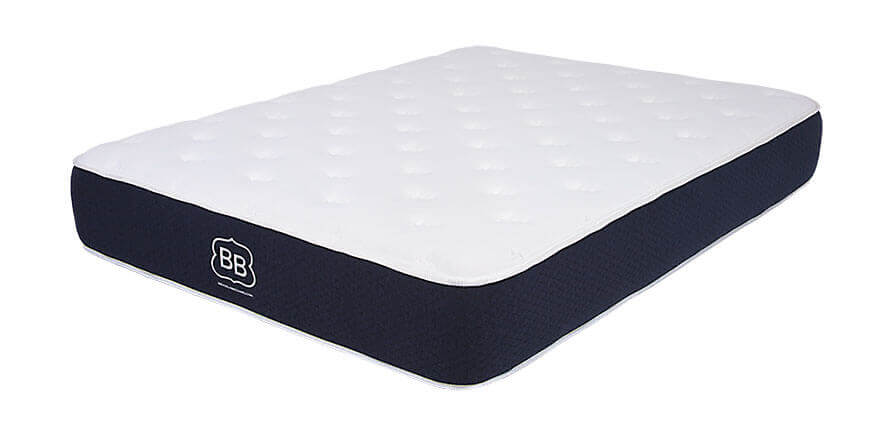 Do you know that Brooklyn Bedding is one of those producers who really own their own factory? They design about 1600 mattresses a day and they are free to calculate costs as they desire. Loyal customers can be confident in more attractive price for them. That is why the mattress has been included in the list of the best mattresses for couples.
If you are wondering about construction, please explore the mattress with me:
TitanFlex foam is deserved substitute for latex

.

Desirable heat reduction with comfort throughout the night.

Next layer is just firmer and provides you with a wonderful response.

Obligatory support is available for you in the base layer.
Thanks to quilted cotton polyester the cover breathes. The smooth effect is an additional bonus.
Due to innovative TitanFlex foam the mattress is more durable and has an almost ideal cooling effect compared to latex.
3 firmness options are available for the most sleeping positions: soft (4 out of 10 scales on the firmness scale); the middle version (6 out of 10) and the firmest option (8 out of 10).
What is really great with that mattress?
TitanFlex is able to give required support and comfort for side, back and stomach sleepers.
What is wrong with that mattress?
You might not find the great support on the sides of the mattress especially when you sit down on it and you are overweight.
Alexander Signature Hybrid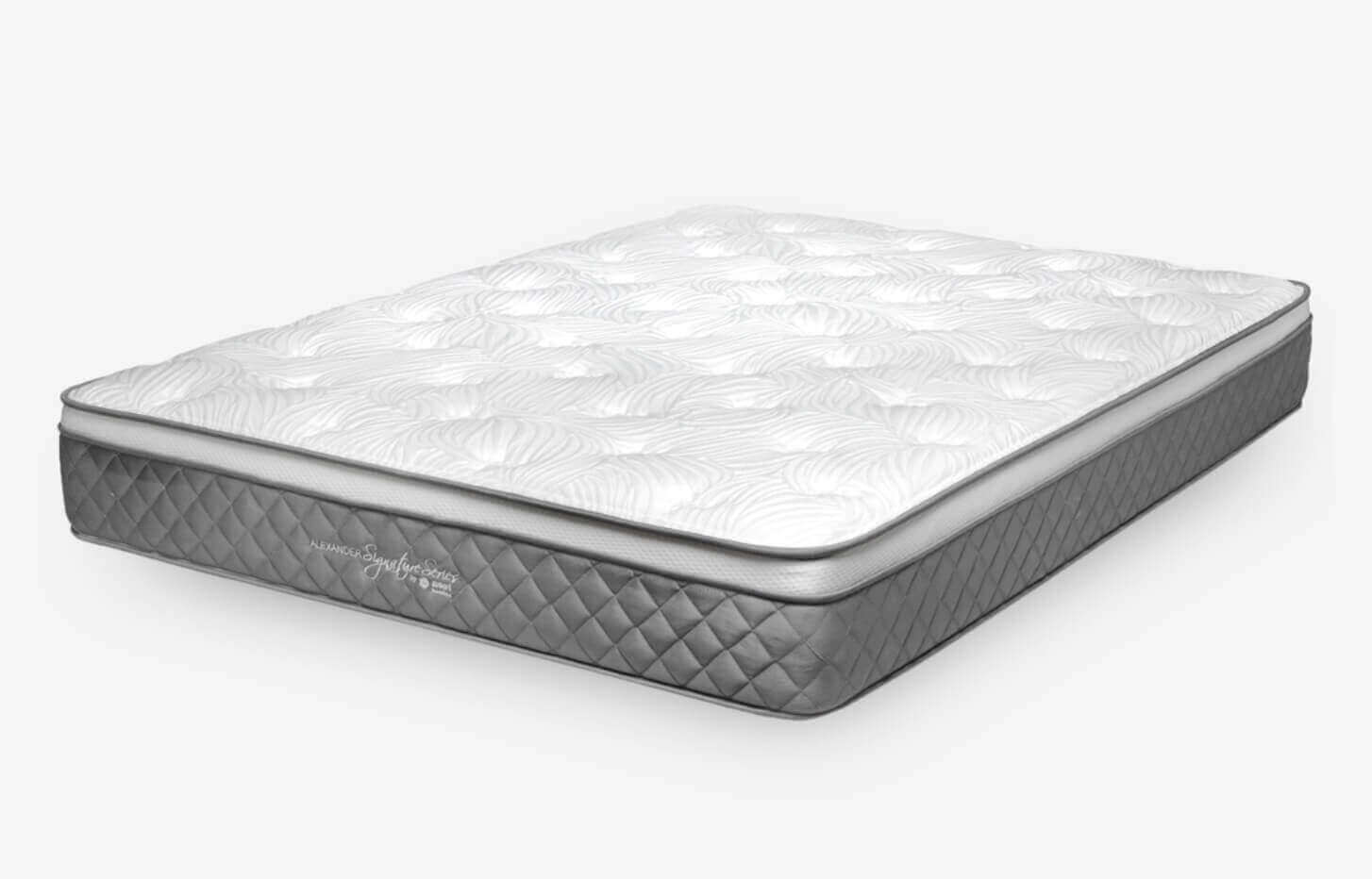 Nest Bedding is the reputable company which made their best to design the best mattresses for couples. The mattress from Alexander series has undeniable benefits which we will explore further.
Now: Layers
1st layer: the quilted foam is created in order to relieve pressure points. Presence of cooling effect makes the night sleep homey.
2nd layer: density gel foam infused with copper is specially designed to provide comfort.
3rd layer is made of SmartFlow foam with the cooling effect and has foundation support.
4th layer: pocketed innerspring coils with five zones of edge support provide deep compression support.
Smooth and pleasant pattern of the cover makes your sleep homey. Polyester and rayon are constructed in a way to give you pleasure throughout the night.
What is really great with that mattress?
The mattress looked after my sleep properly. Particularly, I adored absence of motion transfer while I was sleeping with my beloved.
An innovative combination of copper-infused foam, ventilated foam and pocketed coils guarantees required sufficient support.
What is wrong with that mattress?
Overweight people might not be satisfied by too much motion transfer.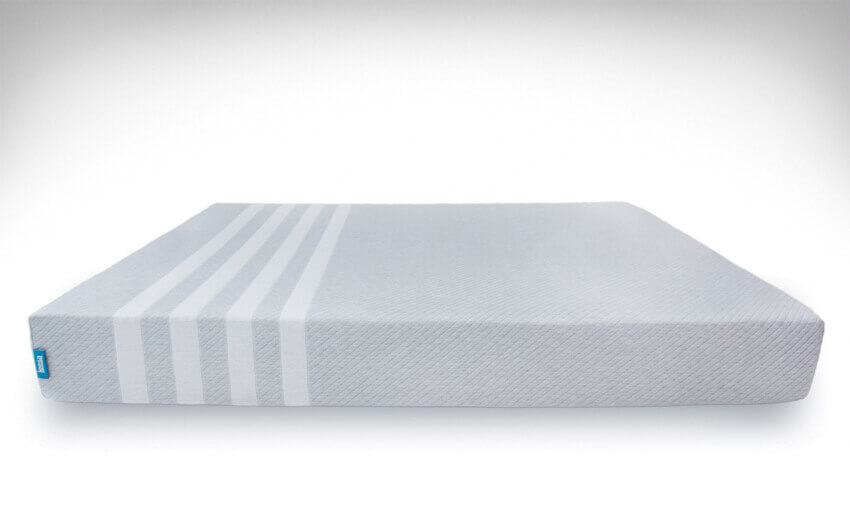 The leading memory foam brand is ready to propose you their best version which is about one-third of the cost. Moreover, its characteristics are able to prove you that it is the best mattress for couples.
Let's look closer to mattress' construction:
1st layer: avena foam is similar to latex thanks to special material patented by Leesa. It has sufficient bounce, minimal heat retention due to a great level of air flow. It is also durable material which is an excellent benefit here.
2nd layer: memory foam is created to guarantee you a deep compression support.
3rd layer: high-density foam is also designed purposely only for support and it is thicker. Breathable material is a bonus.
Gorgeous design makes the cover look luxurious. Moreover, it at for an affordable cost. Thanks to a poly-lycra fabric you are able to feel softness and stretchy effect. Your night will be comfortable due to presented cooling effect.
What is really great with that mattress?
Thanks to the medium level of firmness and qualitative foam purposely patented I have slept uninterruptedly and felt comfortably as a side sleeper. Incredibly designed cover stands out from other ones by its exceptional fabric and features.
What is wrong with that mattress?
There is only one option of firmness.Unfortunately, it can be not convenient for such positions as stomach and back ones. It is too soft on the edges, not everyone likes it. Avena foam should guarantee minimal heat retention, but I didn't feel it.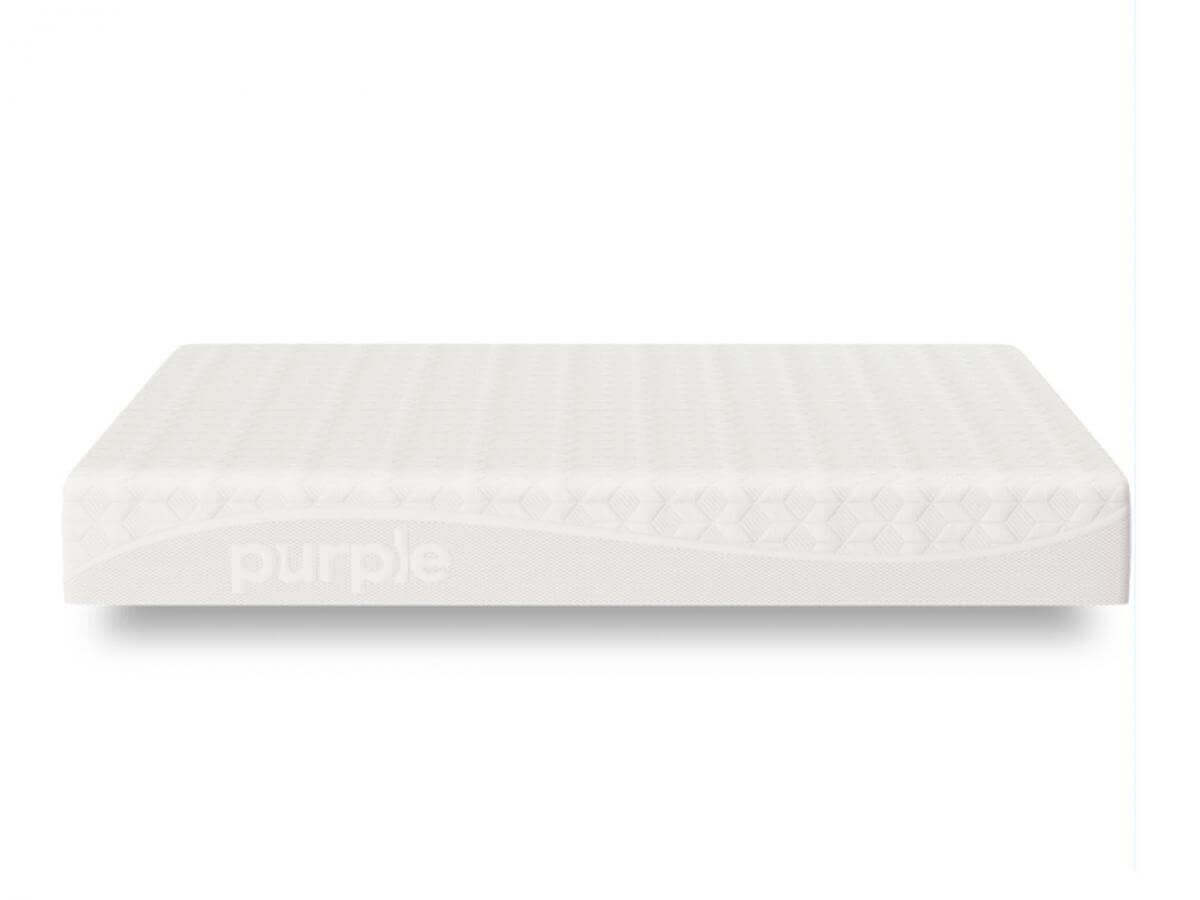 A hyper-elastic polymer used in the mattress designed by Purple is quite unusual material, but it is worthy of your attention. The manufacturer went further and combined innovative material with well-known – foam. Because of it, the mattress is included in the list of the best mattress for couples.
Respective construction is below for your consideration:
1st layer: a hyper-elastic polymer guarantees to you excellent sleep due to overwhelming comfort and minimal heat retention.
2nd layer: polyurethane foam provides required transitional support with deep compression.
3rd layer is existed to play foundation role thanks to polyurethane foam.
The cover made of such materials as viscose, polyester, and polyester-lycra is designed purposely to be smooth and breathable. Moreover, it is stretchy. The sufficient temperature for unbroken dreams is guaranteed to you.
The middle version with the firmness as 6-6.5 out of 10 scales has been created for side, back and stomach sleepers. As a side sleeper, I enjoyed the comfort and felt the stable support thanks to innovative material similar to latex.
What is really great with that mattress?
I felt pleasant "hugs" while I was sleeping. Design greed keeps motion energy isolated. Cooling effect from polymer material provides breathability throughout the night.
What is wrong with that mattress?
The mattress has been designed not for overweight people and who are tall. Construction is not light at all which makes its movement complicated.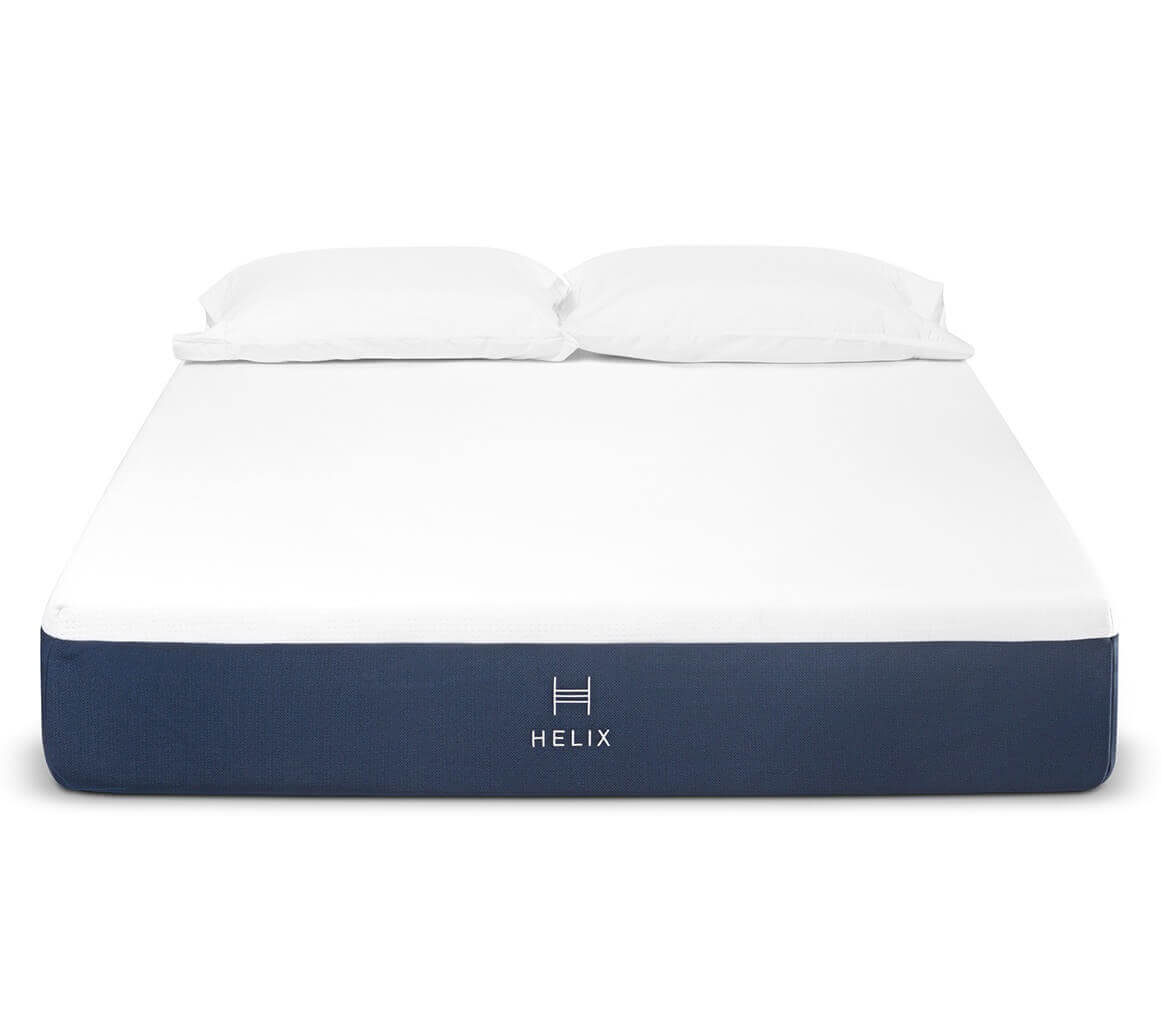 Please be so kind to welcome Helix, one of not many companies able to propose you mattress size perfect suitable only for you. The mattress designed by Helix is included in our list of the best mattress for couples as it proposes exceptional service and matches ideal parameters suitable to you.
1st layer is comfy thanks to the poly foam material. The response is on the high level. This foam feels similar to latex.
2nd layer: an excellent pressure is existed due to micro coils. The quantity of coils is enough to guarantee transition support and cooling effect.
3rd layer guarantees deep compression support.
4th layer is made of foam plays a foundational role with obligatory support. Both layers match each other perfectly.
The thin and soft polyester cover gives air flow to move without any obstacles. The cooling effect exists accordingly.
Incredible bonus from Helix is a quite wide range of diverse firmness – from 3 to 10 where 10 is the firmest. The company will propose you to fill the quiz where you are able to mention all your desires.
What is really great with that mattress?
Customizable parameters such as firmness and size attracted me at first sight.
What is wrong with that mattress?
As all foam mattresses, this one can't give sufficient edge support. There was not enough cooling effect as it was promised by the manufacturer.
What type of mattress is recommended for couples?
Before I tell you what kind of mattresses is the best mattress for couples, I would like to invite you to adventure where you get to learn versatile factors which influence on your final choice.
First factor and the obvious one is sex. Sex is a huge challenge to every mattress as it should have an excellent bounce and sufficient edge support. If you are going to be involved in lovesome games, then general support is the extremely crucial point to you. Usually, the innerspring mattress is able to give you that support. But, last days, with innovative technology, it is possible to feel all advantages from diverse combinations (hybrid versions) like foam and coils, coils and latex, materials similar to latex. Such combinations will let you feel not only required support but a pleasant soft touch from a smooth material.
Next factor is not less than crucial is motion transfer. If you do not want to wake often throughout the night because of partner's movements, then you should consider this factor thoroughly. Normally, foam mattresses are regarded as perfect assistants to soak up any movements. At once, I advise you to discern such versions as hybrid or latex ones because these materials are able to guarantee you great response and minimal sinking.
The last factor can look obvious, but it is supported anyway. Why is it so vital for couples too? Because, traditionally, men and women have different weight, one of them can be more massive than his or her partner. A lighter partner may end up rolling into their partner. Both will not be satisfied by such situation.
Taking into account all above factors and my recommendations, you will be able to decide on right option exactly for your couple.
Conclusion
You were advised cream of the crop from the best mattresses for couples. All mattresses have their own pitfalls and selling points. Nevertheless, please look upon closer at Alexander Signature Hybrid mattress created by Nest Bedding. Their hybrid version is perfect for couples due to minimal of motion transfer. Sufficient support on the edges will make your sleep or any activity safe. If you prefer innovative technology and pleasant feeling from smooth material at the same time, then mattress designed by Purple is exactly for you.
Product links on Happysleepyhead are referral. We get a commission on purchases made through our links. More information in my disclosures.