The 6 Best Medium Firm Mattresses in 2020
by | Last Updated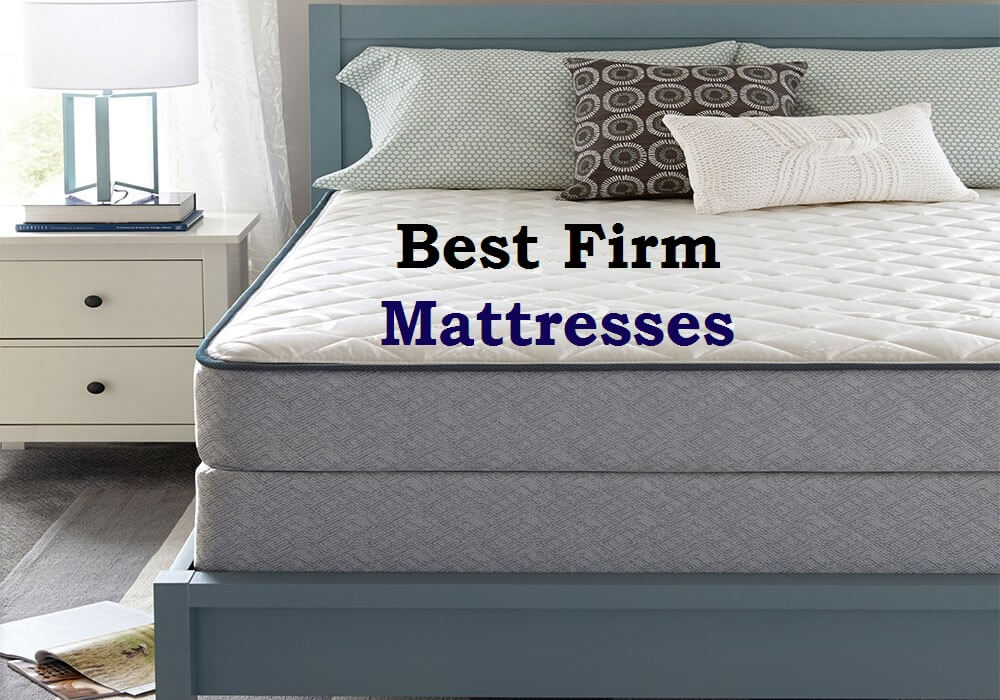 I'm sure many of you will agree with me when I say these medium firm mattresses are the best, especially if you have any back issues.
But the thing is finding a good firm mattress, the one that doesn't feel like a concrete and doesn't make you hurt all over, is hard and requires a lot of time.
To save you from headaches and from wasting your money on unsuitable mattresses, I want to share with you 6 best medium firm mattresses that have the potential to give you the sleep of your dreams.
Let's see which one can be the best mattress for you.
[table id=36 responsive=collapse datatables_row_details=true datatables_row_details_columns="A-G" /]
DreamCloud – Editor's Choice – Best Medium Firm Mattress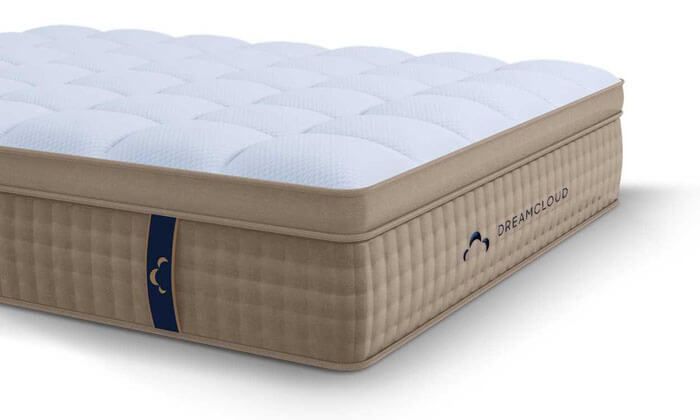 This hybrid mattress has made it to this list because of the luxury comfort it provides in terms of literary everything. And, of course, because of its firmness level.
With such a great combination of layers (there are eight of them in this model!), DreamCloud justifies its name. It offers a perfect balance between the contouring, hugging feel of memory foam, the responsiveness of latex, and the support of coils. "A hybrid mattress is the best choice for sexually active couples. It is as responsive as a latex one but less expensive, as bouncy as an innerspring but less noisy, and as conforming as a memory foam one but much better at edge support and temperature regulation. It combines the best features of every material inside of it, which gives it a potential to improve your love life."
The best thing about DreamCloud is how it aligns your body. Because of the multi-layer construction, you can enjoy all the pros of the materials used, which include support, contouring, and bounce. Such a balance allows for proper body alignment, and that's what we're here for, right?
You may be disappointed in this mattress if you expect it to have that memory foam hugging feeling. Although there are several foam layers inside this model, it doesn't have that classic foam feel. Therefore, it might seem too firm or insufficiently cradling for some users.
Now, let's take a look at the main pros and cons:
Even though this is not the firmest option on the market, it deserves to be listed here because it does provide decent support. It may not suit anyone, but with the one-year trial the company provides, you'll have quite a lot of time to try it.
Feel like you're ready to start your trial now?
check out dreamcloud mattress on dreamcloudsleep.com
WinkBeds – Best Edge Support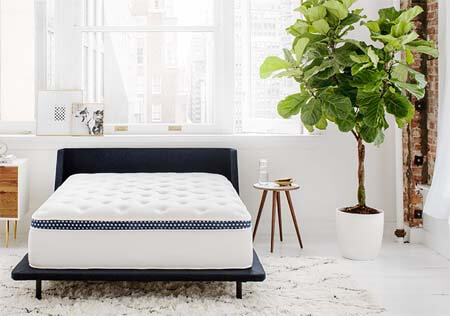 The first contestant to be called the top-rated medium firm mattress is this luxury model by WinkBeds. It deserved its place on this list because of its smart construction and different firmness options available.
But here's the thing:
I feel it would also do great for users with an average weight who just prefer firmer mattresses.
And in case you don't want such a firm mattress, you can choose from three softer options. They do differ in construction a bit but are all made with your comfort in mind. And the best part is they are cheaper.
I was testing the Plus model, and here's an overview of its construction:
The

foundation layer

is 2" thick and made from supportive foam.

The

coil base

is a 7.5" thick pocketed coil layer comprised of 3 separate zones to provide solid support, as well as better distribution of weight. Every four coils are wrapped together for improved contouring capabilities.

The 7-zoned lumbar pad was designed for pressure relief and proper alignment in the lumbar zone of your body. Being made from latex, it also adds some bounce to the way your mattress feels.

The 1" gel foam layer reduces motion transfer.

The cover is made from eco-friendly Tencel material, extremely breathable and soft.
The Plus model is said to be an 8 out of 10 on the firmness scale. This model was designed to be firmer and much more supportive than most mattresses on the market.
The best thing about this mattress is the edge support it provides. Mattresses with springs often have much better edge support than foam ones, and this Winkbeds model is not an exception. The company has incorporated the extraEDGE Support System to provide equal support across the whole surface of the mattress.
It was extremely hard to find a major flaw in this mattress, so here's a minor one – mediocre motion isolation. It's not that bad, it's just not great either, which is quite natural for a mattress with a coil base. Just keep this in mind if you're sleeping with a partner who's kind of too active in their sleep.
Consider the pros and cons below:
Overall, I have found Winkbeds to be really comfortable and really firm. The fact that they have such a firm option as the Plus will be especially appreciated by average-weight stomach sleepers and heavier people. If you're not one of them, you can still enjoy the support and comfort this brand offers by getting a softer model.
check out winkbeds mattress on winkbeds.com
Botanical Bliss – Best Organic Medium-Firm Mattress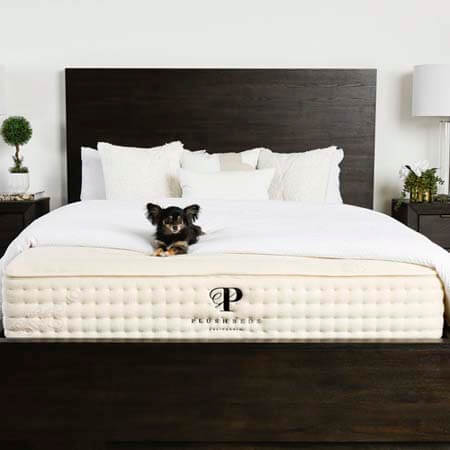 Natural and organic materials are great. They don't have an annoying smell, sleep cooler compared to synthetic foams, and typically are more durable. That's why I have included the Botanical Bliss mattress in my selection of top-rated medium-firm beds.
This is an all-latex mattress, but let's take a closer look at its construction:
The base layer is made of organic Dunlop latex with a

firm

feel.

The comfort layer is composed of the same Dunlop latex with

medium

firmness.

The upper comfort layer is, again, Dunlop latex but with the

softest

feel among the three.

The organic wool padding under the cover

ensures better moisture removal

and breathability.

Finally, the removable cover is made of

organic cotton

.
But there's more:
You can swap the soft and medium latex layers to adjust the firmness level to your needs! Great, right?
The best thing about the Botanical Bliss is that it's made of organic materials. Latex is hypoallergenic and immune to dust mites, so if you have any hypersensitivities or breathing disorders, it won't aggravate them.
The main downside of this mattress is its price. Of course, an all-latex mattress with organic materials like wool and cotton won't be cheap, so not anyone can afford it.
Overall, I enjoyed sleeping on the Botanical Bliss by Plushbeds. It gently cradles your pressure points without too much sinkage and doesn't sleep hot due to the organic and breathable materials used.
check out Botanical Bliss on plushbeds.com
Helix – Best Firmness Variety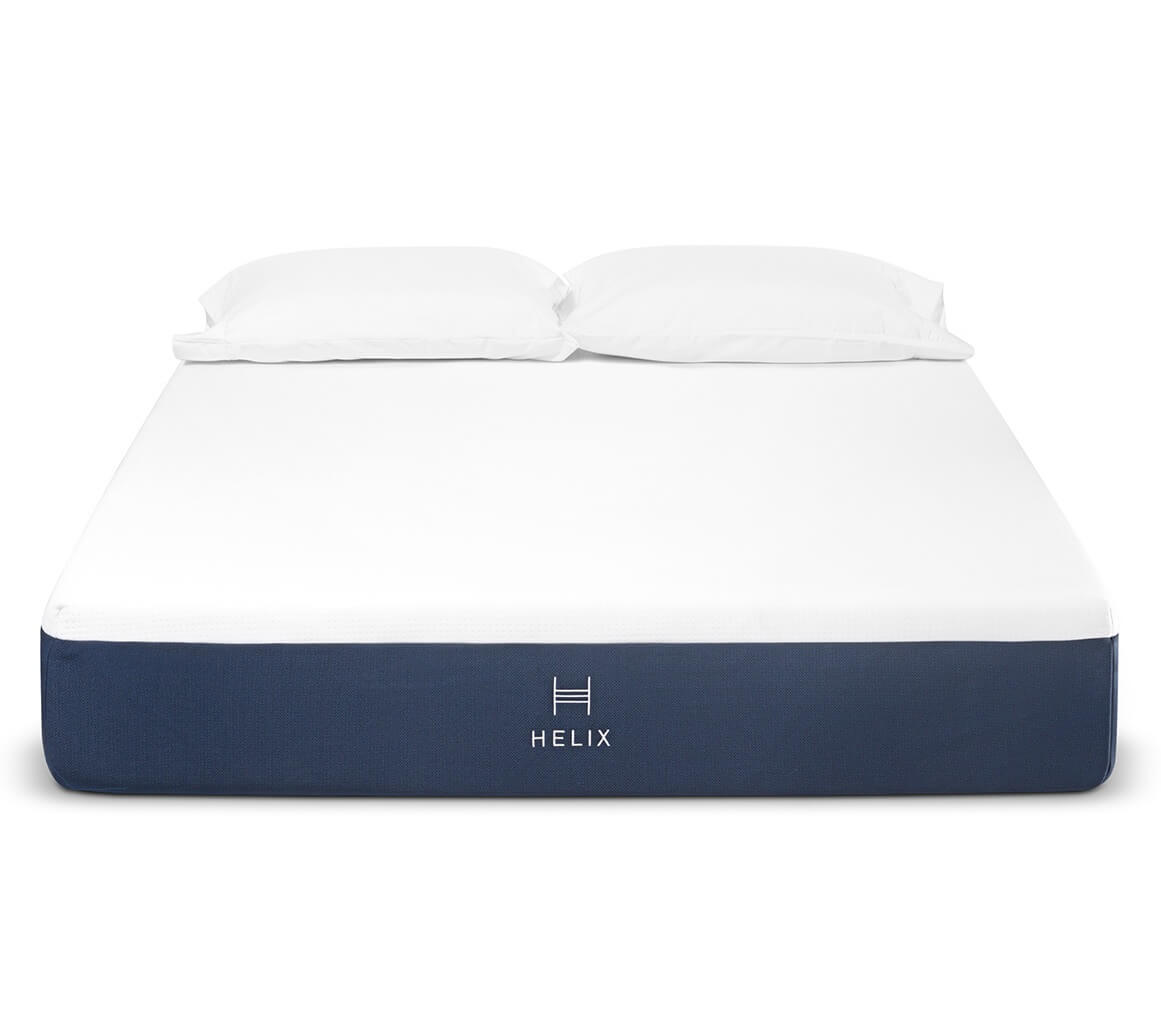 Helix would be a great mattress for people who want their mattress to meet their expectations. You see, the manufacturer builds a customized mattress for each buyer. Before ordering, you need to take a quiz, basing on which your mattress will be built. There are great dual-sided options in case you want a medium firm mattress and your partner wants a softer one. Also, some models will be ideal for heavier people, as they offer enhanced support and higher density. The customization potential is amazing, indeed!
You probably won't be surprised when I say that I wanted to get a firm model. So, let's see what it has to offer:
The base Dynamic Foam layer, which is the proprietary Helix material that feels like something between memory foam and latex.
Individually pocketed micro coils, which provide good pressure relief, create a bouncy feel, and distribute the body weight evenly. They also reduce the motion transfer.
The high-grade poly-foam top layer. This layer can vary in density depending on the support level and firmness that you want. In my case, it was very supportive and responsive.
On the firmness scale, my Helix would rate 9 out of 10. Let me calm you down right away:
It doesn't feel like a hardwood floor.
To be honest, it lacks some extra cushioning But overall, it was comfortable for me.
What is really great with that mattress?
The best thing about Helix is how customizable it is. I mean, who will make a mattress with different qualities for its halves, for you and your partner? They will. All you have to do is choose how you want your mattress to feel, how much support you need, how important temperature regulation is for you, and how elastic in terms of motion transfer you want your mattress to be.
What is wrong with that mattress?
The worst thing about Helix is the fact that you never know what to expect. You can't try the mattress at the store and you have no idea if the customization will actually work. You might find the mattress too firm, too soft, or completely different from what you were hoping for. Of course, the company's return policy ensures the safety of your money, but it still can cause you a lot of stress.
Overall, I found my Helix to be very comfortable. It's a great option for people who want a personal touch when picking a mattress. If you're not afraid to take a small risk, chances are you're going to love this mattress.
check out helix mattress on helixsleep.com
Saatva – Best Luxury Medium Firm Mattress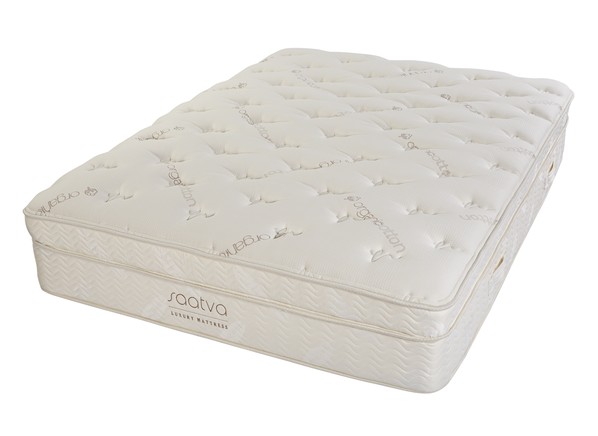 The manufacturer offers different levels of firmness (the hardest ones are Luxury Firm and Firm), so you'll have options to choose from. I decided to test the Luxury Firm model and I wasn't disappointed.
Here's the deal:
It is able to contour your body pretty well and give you the pressure relief you've been dreaming of during the whole working day. You only need to know your perfect firmness level in order to make the most of this mattress's healing properties.
Here's what's hiding inside:
The steel coil base support layer.
The comfort layer with the coils wrapped individually. It contours your body without making you feel like you're sinking into it.
The lumbar support layer, which is a memory foam layer that makes for pressure relief.
The euro pillow top layer, which is made of cushioning materials and provides additional comfort.
The dual foam edge support system. It allows you to have more sleeping space.
The cover is made of cotton and hypoallergenic fibers. It's soft, natural, and breathable.
On a scale from 1 to 10, the Saatva Firm model rates 7.5-8. Because it has a comfort pillow top placed under the cover, it doesn't feel too firm, even though it has coils in its construction.
What is really great with that mattress?
The best thing about the Saatva mattress is the comfort levels it provides. Even if you sleep right on the edge, you'll still feel great. It doesn't sag, it doesn't envelop you like a quicksand, and it makes your back feel good.
What is wrong with that mattress?
Now, the worst thing you might experience with this mattress is to feel the lumps of the individually wrapped coils. This can happen if you're a heavier sleeper. You'll sink deeper and might find the mattress to be lumpy, even though it's quite firm.
The Saatva mattress is an awesome option for people who want a luxurious construction for a reasonable price. It will suit solo sleepers more, as the motion isolation levels aren't that high. It doesn't sleep hot and supports the spine properly.
check out saatva mattress on saatvamattress.com
Loom and Leaf – Best Cooling Medium Firm Mattress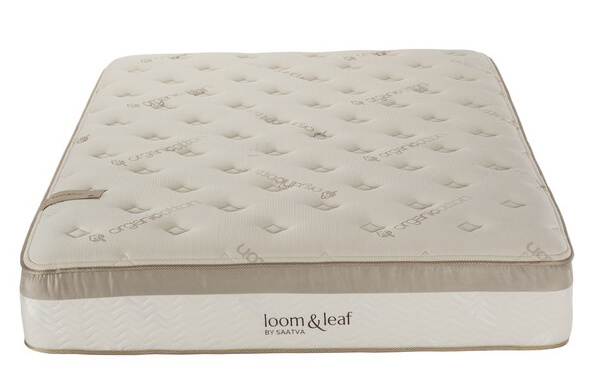 Made by Saatva, Loom & Leaf mattress comes in two options: Relaxed Firm and Firm (I decided to test the Firm option). The manufacturer claims that the mattress will feel comfortable in any position, and I found that to be true. That's why Loom and Leaf is on this list: despite its firmness, it is comfortable for multiple sleeping positions.
But that's not it:
It's also comfortable all year long, even on the hottest summer night. Thanks to the cooling effect, of course!
The breathable foam layer works together with the cooling gel layer and the cotton cover to ensure you don't get sweaty at night. Loom and Leaf is my favorite medium firm cooling mattress so far.
"According to statistics, innerspring mattresses are sold the most in America, but they receive the lowest ratings in terms of the overall satisfaction."
Now, let's move on to the most important part, the construction:
The dual high-density base layer plays a supportive role and has special airflow channels to provide a cooling effect.
The 2" transition layer.
The top layer, which is viscoelastic memory foam, contours the body but doesn't allow it to sink in deep.
The cooling gel layer, located in the spinal area, which provides additional back support and helps you sleep cool. I found this component very comfortable and effective.
The cotton cover is organic, hypoallergenic, and breathable.
In terms of firmness, this model would rate 7 on a scale from 1 to 10. It is very responsive and bouncy, but at the same time it allows your body to sink in just enough to release pressure from the pressure points. I don't know about you, but to me, that sounds extremely comfortable.
What is really great with that mattress?
The absolute best thing about Loom and Leaf is the cooling effect. It really works, even during the hot summer nights with the AC turned off. I guess it's because of that additional gel layer, which is made of the same gel doctors use in hospitals to cool down the burns.
What is wrong with that mattress?
The worst thing about this mattress is probably the top layers and what can happen to them in the future. They might sag with time and might allow more sinkage for heavier sleepers. Even though the mattress is rather responsive, its top foams aren't that dense.
One mattress can't suit everyone, but Loom and Leaf is a great option for many people. I would recommend it if you want great support and hate sleeping hot. It's also great for couples, as the motion isolation levels are quite high.
check out loom and leaf mattress on loomandleaf.com
Factors We Look At
Picking the most suitable products out of lots of mediocre ones is not an easy process. We evaluate every item by different criteria to bring only the worthy options to the table. Here are the factors we consider:
Comfort in multiple positions. It's quite rare for one firm mattress to be equally comfortable for everyone, but sometimes we're lucky enough to find such. And when we aren't, we will always inform you what sleeping position this or that model is most suitable for.
Construction. The way a mattress is built defines how well it can help your body align. And proper spinal alignment results in great pressure and pain relief. We choose mattresses with a smart construction that provide a balanced feel to ensure the highest comfort for you.
Quality and safety of materials. Most mattresses we list here are proudly made in the USA from quality materials with compliance to all manufacturing standards.
Price and value for money. We're sure you don't want to pay more than the mattress is actually worth. If you find us recommending a model that costs more than you expect, be sure it's worth every cent.
Company's reputation, warranty, and trial conditions. All products we list here are manufactured by the most known brands. And we choose the best warranty and trial conditions for you to feel safe when trusting our recommendations.
Customer reviews. Having different opinions analyzed is a key to providing reliable information. We want you to make an informed decision, which is why we pay attention to what others have to say about this or that mattress after we have tested it personally.
"Firmer mattresses naturally sleep cooler, as a sleeper doesn't sleep in a mattress but rather sleeps on a mattress."
Who Medium Firm Mattresses Are Best For?
It's obvious that firmness preferences differ from person to person.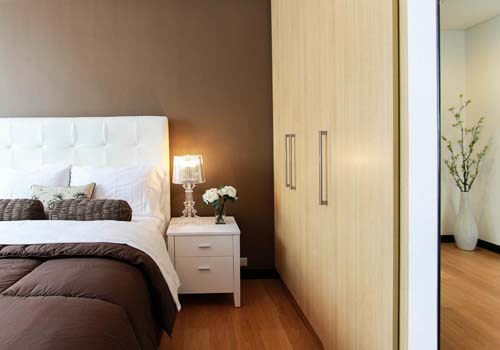 Therefore, some categories of people will greatly benefit from sleeping on a medium firm mattress, while others may only ruin their posture. Check out if you fall under one of these categories before making a purchase:
Heavier users. Let me make it clearer by defining a heavier person as someone who weighs more than 220 pounds. If that's you, you'd rather avoid mattresses softer than 7 out of 10. They will sag much quicker under your weight. Besides, you're likely to feel stuck in them and end up having back pain.
Stomach sleepers. Because they don't need to sink in too deeply (as it would result in a wrong curvature), stomach sleepers will feel most comfortable on a mattress that ranks 7-8 points firm.
Back sleepers. If you sleep in this position, your body is very close to the natural alignment. You don't need a mattress softer or firmer than 6-7 out of 10. Otherwise, you're risking to gain pain rather than pressure relief.
People with back problems. Some health issues require people to sleep on firm surfaces in order to get relief or not to worsen the existing situation. A firm mattress is obviously your option if that's what your doctor says.
"If you don't want to sleep on a firm mattress each and every night, but rather need an occasional firm surface for pain relief, pay attention to flippable mattresses. They feature a different firmness level on each of the two sides, allowing you to choose yourself how you want your mattress to feel this or that night."
Some Things to Keep in Mind
If you're hundred percent sure a medium firm mattress is for you, it's time to start shopping.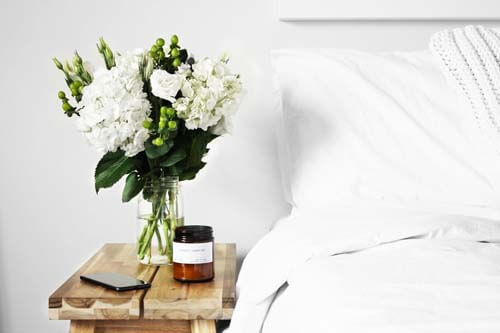 Here are a few tips that will help you end up being satisfied with your purchase:
Get a thicker pillow. With softer models, you sink into the mattress deeper, which means the distance between your head and the surface of the mattress is shorter. With firmer models, the opposite happens. As you stay on the surface rather than sinking into the mattress, the distance between your head and the mattress increases. Thus, you will need to choose a pillow that is thicker in order to feel comfortable.
Consider your partner's preferences. Some manufacturers produce dual-sided models so that you could get the firm feel you want and your partner could get whatever feel they need. Your bedroom is not a place for a compromise.
Choose a mattress with a longer trial. As it often happens with new things, they need you to get used to them. It's the same with a mattress, and the truth is, some models may require quite a lot of time to adjust to your body. That's why it's always a better idea to go with a mattress covered by a longer trial. 100 nights is the most common period, which should be more than enough.
Take advantage of a mattress topper. The way you will feel your mattress depends on different individual factors, such as your weight, for example. There's always a risk of buying a firm mattress and realizing it's way too firm for you. If that's the case and you can't return the mattress, you can improve the situation by using a mattress topper. It will make the surface a bit softer for you and save you the trouble of buying an entirely new mattress.
Why Sleep on a Medium Firm Mattress
If you're in search of the great firm mattress, you should know about the benefits it can provide and what it can do for your body.
It's been scientifically proven that too much cushioning can't keep your spine in a neutral position and support it properly. The moderately firm mattress provides support for your spine and helps it align correctly in any sleeping position.
Also, when sleeping, your bones need to have some resistance to them and bear the most pressure. This allows the muscles, veins, and arteries to relax, which leads to a better blood circulation and simply helps you sleep well.
It's always a good idea to consult your doctor before getting a medium firm mattress, especially if you've been sleeping on a soft one for years or have some health issues. It's hard to transition from a soft bed to a firm one. Plus, some back illnesses don't require a firm surface, so make sure to talk to your doctor first.
Conclusion
You're probably wondering "So, which one is the #1 mattress?" In my opinion, it's Dreamcloud. I'm not saying that it's a perfect mattress for everyone (none of them are), but I was really sold on the combination of its great qualities. It's very comfortable. It's designed by a professional who's been selling mattresses for over 20 years. It sleeps cool. And, most importantly, it provides excellent support for the spine. It might take you some time to adjust to its firmness, but it will be totally worth it.
Which one do you think will be the most supportive and suitable for your body type? Are you used to sleeping on firm mattresses, or is it something you are only planning to try? Let us know in the comments!
Additional Resources:
Product links on Happysleepyhead are referral. We get a commission on purchases made through our links at no additional cost to you. More information in my disclosures.