How to Make a Mattress Softer or Firmer
by | Last Updated
This can happen to anyone.
Any of us, including me, can fall victim to a wrong purchase.
A sad scenario, especially if it's about the purchase of a wrong mattress that turns out to be too plush or too stiff for you.
And it gets even worse when returning a product isn't possible. But luckily for you, there are several things you can do to make your mattress softer or firmer. Ready to check them out?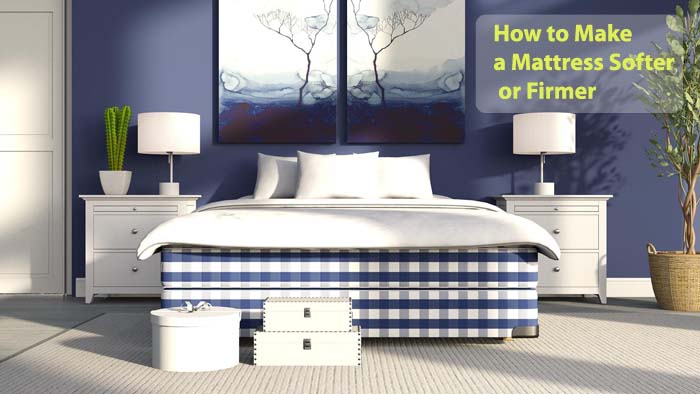 How to Make the Soft Mattress Firmer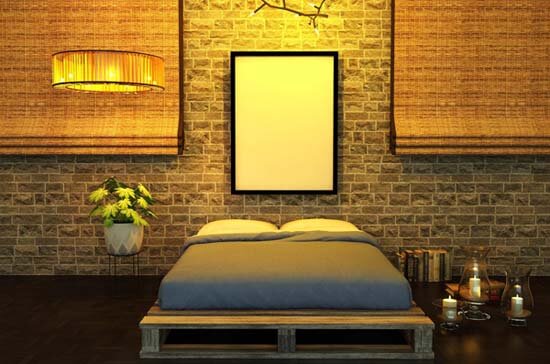 If we skip the option of buying a new mattress, here's what you can choose from:
Rotate or flip the mattress.

Although many modern models are

pillow-tops

, which means they are not flippable, there are still some mattresses that can be used on both sides. Thus, if you've been sleeping on one side for quite some time and it feels softer because it's starting to sag, flipping will provide you with a fresh, unused sleeping surface. Rotating works in a similar way. Unfortunately, if the softness wasn't caused by sagging and natural wear, this option will hardly help.

Use a firm platform.

You can try putting a piece of plywood between the mattress and its foundation. It won't change the feel drastically, but your bed will get more support. Actually, the thinner your mattress is, the more effectively this option will work. Make sure the plywood is of the same size as your mattress to avoid sagging or damage. If you don't have plywood and aren't sure that buying it makes sense, you can put your mattress on the floor first to see how it might change the feel and if it's worth the effort.

Use a mattress topper.

A topper is a piece of material that you will put on the mattress. Although it's mostly used to give a softer feel, there are firm options as well. I recommend the one made from latex or high-density memory foam. But note, if you're someone who prefers a firmer bed, chances are you won't like the hugging feel of memory foam, even the denser one. And keep in mind, apart from making your bed firmer, a topper can give you such benefits as a cooling effect, a hypoallergenic cover, and additional protection from spills.
"I'm often being asked what's the difference between mattress toppers and mattress pads. And to tell the truth, I have no idea! I mean, basically, it's the manufacturer who defines whether a product will be marketed as "mattress pad" or "mattress topper". I recommend always paying attention to specifications of every item rather than on its name to avoid any confusion."
Replace the bed base. In some cases, it's not the mattress's fault that it feels softer than you want. Sometimes, it's all about what's underneath. Memory foam and latex mattresses are typically placed on top a foundation, while innerspring use a special

box spring

. So, your bed might feel softer because the bed base is old and doesn't provide proper support anymore. Or, it might just be the wrong base for your new mattress (for example, if you used to sleep on an innerspring and now have purchased a latex mattress).
Also Read: Best Soft Mattresses – Buying Guide and Top choices
How to Make the Firm Mattress Softer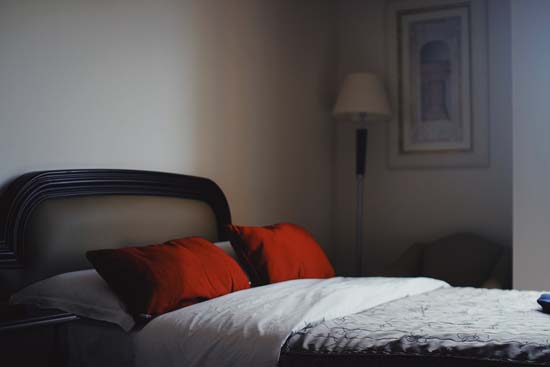 Again, I'm not offering you to buy a new mattress yet. Consider the following options first:
Change the bed base.

Again, what your mattress sits on matters. If it feels too firm, the reason might be that the bed base just isn't suitable for this type of mattress. It's worth noting here that there are different types of foundations. Some are solid and some are designed as slatted platforms, which might affect how the bed feels too.

Make the mattress warmer.

This one will work only with memory foam mattresses, as they are temperature sensitive. If you're

sleeping in a cool room

, your mattress can feel firmer than it actually is. So, you can try adjusting the temperature in the bedroom might soften the bed up. Or, you can get a heated blanket. Of course, if you're living in a warm climate, this is not an option. Actually, if you're living in a warm climate, temperature sensitivity was hardly the reason you mattress was too firm in the first place.

Use a mattress topper. Finding a mattress topper to make your bed softer won't be a problem at all. The thing is, it's the primary function of this item. There are quite a lot of options on the market, and some of them are so cushiony that it actually becomes impossible to use them for sleep. So, be careful if you don't want to get back to this article to read its first part. By the way, memory foam and wool are the most suitable materials for providing a softer feel.
Just wait a bit.

Sometimes, you don't have to do anything except wait. And I'm talking about cases when your mattress has just been delivered to you. It's quite natural for a new bed to feel a bit stiff or uncomfortable, especially if you switched from one type of material to a different one. That's why you need to give your mattress the time to adjust to your body, as well as give yourself the time to get used to that.
"Thankfully, mattress manufacturers have taken that into consideration when offering sleep trial (sometimes it's up to 365 days!). Some models even come with an obligatory break-in period, which means you can't return your mattress until you really give it a try."
Also Read: Best Medium Firm Mattresses – Buyer's Guide and Reviews
Recommended Mattress Toppers to Use
Alexander Signature Cooling Topper by Nest Bedding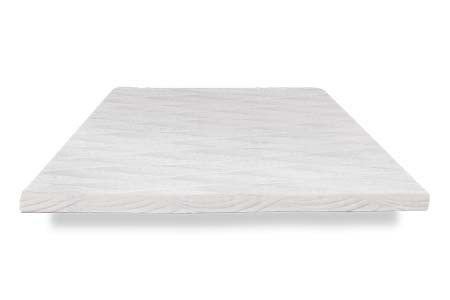 This topper model really deserves your attention. It combines a set of cool features, which have the potential to completely alter the feel of your bed.
The Alexander Signature topper was designed with a special group of people in mind. I am talking about those sleepers who hate sleeping hot. Using the company's proprietary SmartFlow Gel Memory Foam, this topper doesn't retain body heat (despite being a foam model) and helps with temperature regulation.
"Using a mattress topper can prolong the life of your mattress, as it not only provides more cushioning and comfort to you but also protects the mattress from spills, mold and mildew, bed bugs, etc. Given the fact that most toppers are pretty easy to wash, they promote a cleaner sleeping surface for you."
Additionally, it has a rather cradling feel, which is great for pressure relief. The gel component adds a bit of a bounce to this topper, but it remains hugging and allows for some sinkage.
The cover is soft and pleasant to the touch. It has four stripes (each placed on the corner of the topper). These stripes secure the topper in one place and keep it there during the night, no matter how much you toss and turn. And, sleeping on such a comfy topper, you won't toss that much anyway, I'm sure.
Want to try it? Click here to order!
The Latex for Less Topper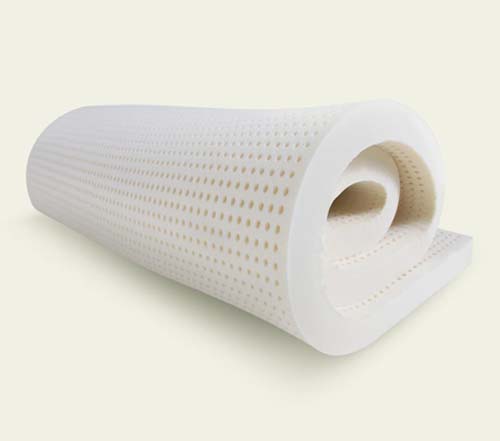 Guys at Latex for Less really know how important natural components are. That's why their topper is completely safe for you: it's made of pure latex. Additionally, it is comfortable and suitable for different sleepers with different preferences.
When sleeping on this mattress topper, you will not feel any odor or off-gassing. Because of its natural latex composition, the topper is hypoallergenic and antimicrobial. It's ideal for people who have sensitive skin or suffer from allergies.
And it gets better:
The Latex for Less topper comes in three different comfort levels.
You can choose between soft, medium, and firm options. This means there's a suitable topper for any user, any body type, and any sleeping position. And to top that off, the manufacturer offers a 5-year warranty with the topper, which means they stand behind their product's quality.
Feel like this topper is your savior? Order it here!
So, are you still worried that your mattress isn't right for you? Which of the aforementioned options do you think can help you deal with that? Feel free to answer in the comment section below.
Product links on Happysleepyhead are referral. We get a commission on purchases made through our links at no additional cost to you. More information in my disclosures.