How to Clean Mattress Stains – Get Common Stains Out!
by | Last Updated
Most people think about how to clean the mattress from stains, but do not think about the fact that you need to not only know how to clean it, but also need to take care of it if no dirt and dust are visible on the surface.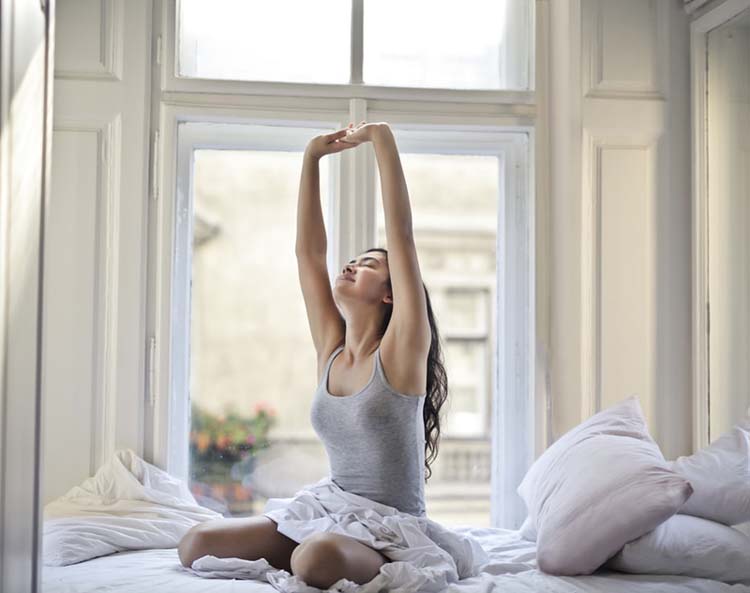 Get rid of dust
The basic care rules are as follows:
When changing bedding, you should in no case forget that you should at least once a week walks around the mattress with a vacuum cleaner, and also flip it over so that the bed is "fresh".

In addition, the bottom of the bed should be wiped with a rag from dust accumulation.

If there is no vacuum cleaner at hand, take the mattress outside and beat it properly so that there is no dust, dust mites, or fungal spores that can multiply in dust inside the mattress.

If you can't take the mattress out into the fresh air, then you should wet the sheet, which should be spread out around the entire perimeter of the mattress. Then gently beat it. Such cleaning can be easily done at home.
Wet cleaning
Cleaning the mattress from slight stains:
To begin with, apply foam onto the dirty area using a sponge. Do this as quickly as possible, due to the fact that the mattress quickly absorbs moisture. After you have applied the foam, wait for a little and wash the foam with a barely wet rag. Then, pat the area with a paper towel. If the stain is still there, you can dry the place with a hairdryer.
Cleaning different stains
Based on research from restfaq.com, the most convenient tool for cleaning the mattress is a vacuum cleaner, but it is not able to clean stains that have a liquid base. It is also able to partially remove dirt with a thick base. But if you have a washing vacuum cleaner or steam cleaner, you can remove 99% of all the contaminants that you may come across.
A general one-size-fits-all method
The most common of all contaminants is a coffee stain.
An ammonia weak solution will help:
A teaspoon of ammonia is added to a large glass of water. It is necessary to wipe the stain from the edges to the center of it. Keep the solution on the surface for 1.5 minutes, and then rinse off the cleaning agent. Wash the mattress with soap and then dry it in the sun.
How to clean the mattress from stains, urine, and other contaminants?
Any acid can remove many-colored spots, such as urine, vomit, or juice. You can use lemon juice, vinegar, or citric acid diluted with water as a cleaner. Proportions are usually taken 1: 1.
To begin with, use a sponge or cloth to gently spread the cleaner over the surface. Then, when the bed dries, sprinkle a place with soda, and vacuum a mattress the next day. Also, this method removes urine or cigarette smoke odors.
Blood on the mattress can also appear under the most unexpected circumstances. Remove it easily and simply using hydrogen peroxide. It's important to not wet it with hot water so that the blood components, proteins, do not coagulate.
Medical alcohol will easily clean your bed of lipstick stains. Or, if you decided to eat a sandwich with oil, which accidentally dropped the mattress.
If you poured red wine onto the mattress, you will need salt. Pour salt onto the problem area and then wash the treated area with dry foam.
Fungus and mold stains may appear on the mattress due to the high humidity level in the room. In order to deal with it, it is necessary to dry your mattress effectively and in a short time. You will either need to use a hot air blower or take the mattress outside for at least a day. Then vacuum it, prepare a solution that consists of water and isopropyl alcohol, wet the sponge with it and wipe the product.
Say goodbye to unpleasant odors
A mattress is just a storehouse of smells because it attracts smells just like a magnet attracts metal objects. If you smoke in bed, then the mattress will smell like tobacco. It is impossible to relax on such a mattress. In order to get rid of any odors, sprinkle baking soda and wait two days. Then vacuum the area with a vacuum cleaner.
If you need to remove the smell of urine, you can use vinegar or potassium permanganate. These are excellent disinfectant and absorbent odors. Prepare a weak solution with water and wash the surface with a rag or brush.
General recommendations for cleaning mattresses
Here is a small selection of tips that will definitely come in handy to quickly and effectively clean the mattress from stains at home:
When dealing with dust mites, be sure to wash your bedding.

If your house has a vacuum cleaner, vacuum your mattress at least a couple of times a month.

You can purchase a special cover that will reliably protect your mattress not only from dust but also from any other unforeseen situations.
Note! Not all mattresses can survive mechanical cleaning. Be sure to study and read about the product in the instructions from the manufacturer, where the preferred methods and means of cleaning of each model are usually indicated.