Best Innerspring Mattress
by | Last Updated
Wouldn't you agree that it is complicated in fact to find proper innerspring mattress which is able to satisfy your needs?
I sincerely recommend you to join me on our adventure where you get to know advantages and disadvantages of each of these mattresses and decide which one is the best.
I have great news for you! You make your sleep uninterrupted and comfortable if follow the further reviews about six the best innerspring mattresses on the market.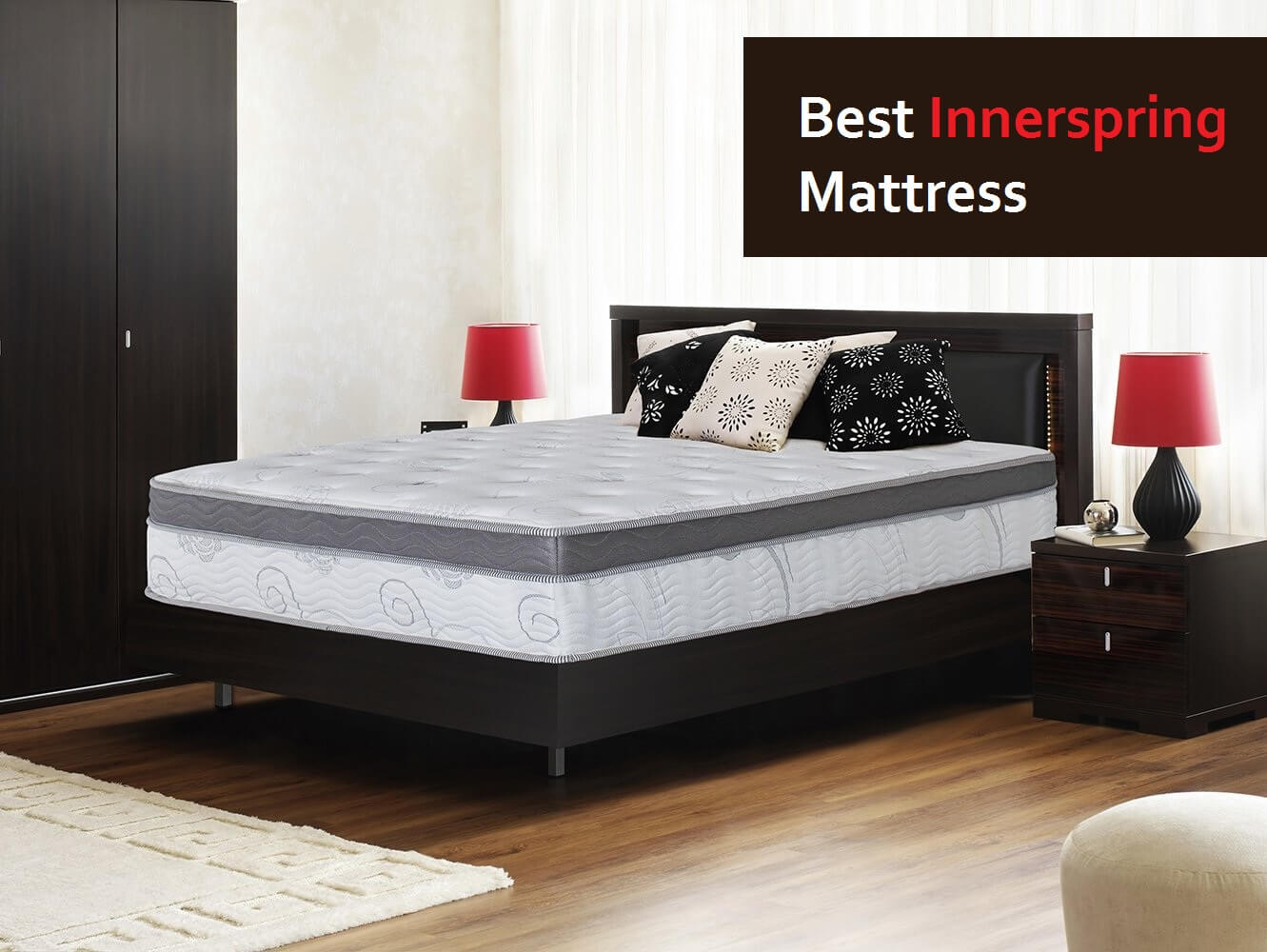 Top rated innerspring mattresses are worth of your attention definitely. They are the following:
Saatva

Alexander Signature from Nest Bedding

Winkbeds

Sapira

Signature Sleep

Brentwood Home
Company name

Type
Layers
Warranty
Trial
Price
Rating
Saatva
Innerspring
0,5"Memory foam
4"Coils in foam
7"Steel coils
5" Support foam
15 years
120 nights
$599-$1399
Alexander Signature
Innerspring
2"Copper Gel
Memory foam
2"SmartFlow Foam
2"Transition
7"Pocketed coils base
20 years
101 nights
$799-$1499
Winkbeds
Innerspring
2.0″ pillow top
2.5″ foam encased coils
7.5″ high profile coils
2.0″ support foam
10 years
101 nights
$649-$1548
Sapira
Innerspring
1.5″ performance foam
1.5″ memory foam
1.0″ transition foam
6.0″ pocketed coils
1.0″ base foam
10 years
101 nights
$975-$1775
Signature Sleep
Innerspring
1.5'' High Density Foam
6.5" – 13.5 gauge coils
1 years
No
Check Price on Amazon

Brentwood Home
Innerspring
2″ polyurethane foam
8″ pocketed coils
25 years
120 nights
Check Price on Amazon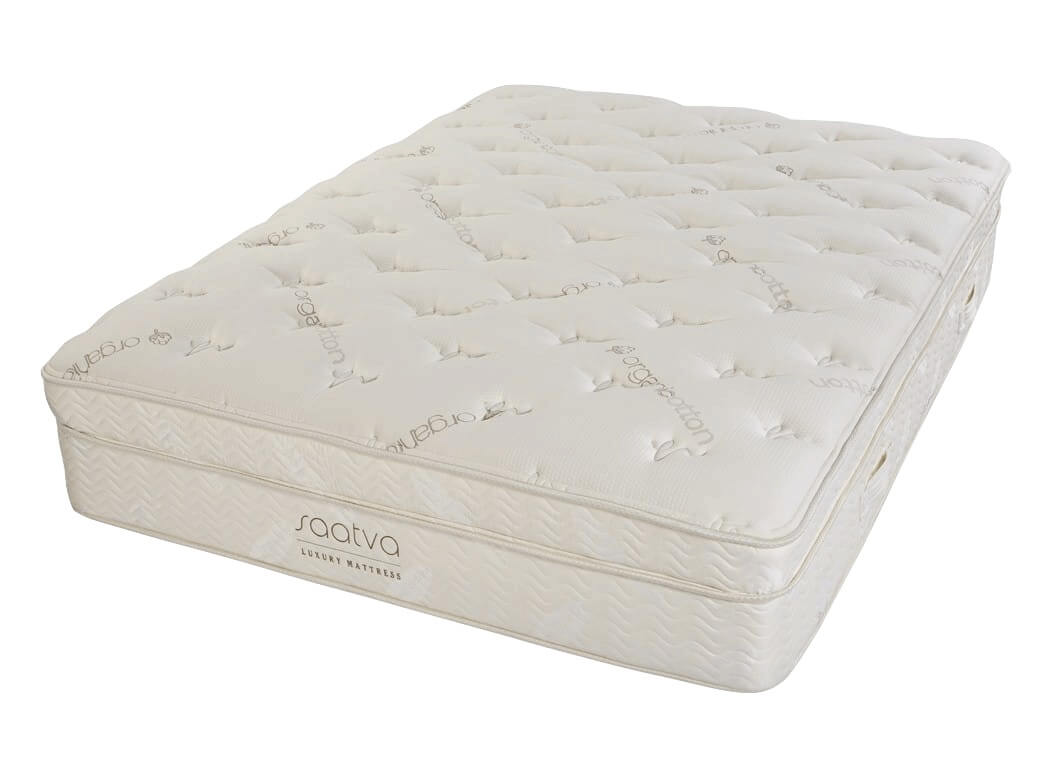 Saatva mattress is included in the list of the best innerspring mattress because of it is an ultra-premium brand with a coil-on-coil system incorporating memory foam.
Now: Layers
The organic material of the first layer is able to breathe and has the incredible smoothness. Luxurious comfort is deserved by you.
Lumbar part is properly supported by thin memory foam incorporated in the second layer.
884 coils individually wrapped with foam which contours your body gently meet you in the third layer. Overwhelming support is guaranteed.
Base layer plays a supportive role. 416 steel coils are specially designed from traditional hourglass to provide your sleep satisfied.
One more foam layer which protects the coils and assures gives support even on the edges while you are sleeping or sitting on them.
The design of the cover proves that Saatva is able to provide luxurious service. It is smooth and has breathable organic cotton made of quality material with nice texture.
Saatva can propose one excellent bonus – pillow top made in euro-style. It is completely different from other companies. You can be assured of its durability and seamlessness at the edge and implemented organic cover. The cover looks more luxurious after re-design due to its wonderful pattern.
Now: Firmness
You can choose from the following variants: a plush soft mattress with 3,5 out of 10 scale on the firmness scale. This option is ideal for the side sleeper who likes hugs of the mattress during the sleep. The middle version – luxury firm- with 6 out of 10 is perfect for you if you like to switch your positions throughout the night; the firmest option (8 out of 10) is able to provide floating sleep for back or stomach sleepers.
What is really great with that mattress?
Saatva mattress is suitable for all sleeping positions. You are guaranteed by edge support, cooling effect and luxurious feeling of high-quality organic materials including euro-style top pillow.
What is wrong with that mattress?
It can be too firm for some sleepers. One more discomfort is in motion transfer while you are sleeping with your partner.
Alexander Signature Series from Nest Bedding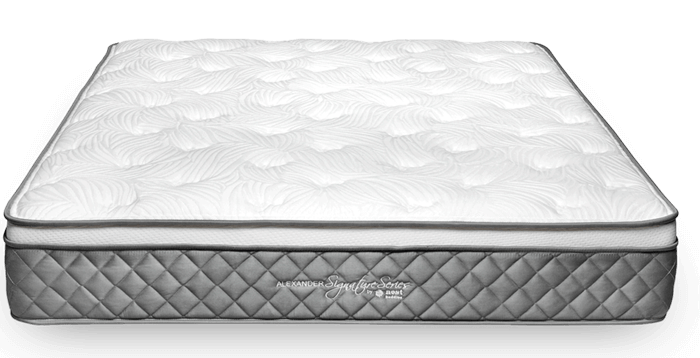 You are always worth to have versatile options which will be proper exactly for you. High-quality service is being provided by Alexander Signature series and that is why it is included in the list of the best innerspring mattresses.
Now: Layers
The cover is made of 20 percent polyester and 80 percent rayon. The quilted soft pattern is pleasing to the eye.
The quilted foam top is designed to relieve pressure points and improve airflow for a cooler sleep experience.
Density gel foam is infused with copper and improves comfort and cooling performance.
SmartFlow foam adds the support of the foundation. Transitional foam improves cooling performance.
The base layer has five-zone edge support pocketed innerspring coils. The support of these coils provides a deep dream.
What is really great with that mattress?
It's great for couples with partners who toss and turn a lot in their sleep.
Its construction uses advanced mattress technologies, including copper-infused foam, ventilated foam and pocketed coils.
What is wrong with that mattress?
Couples with heavy weight will feel too much motion transfer.
Please follow the producer's link in order to purchase the mattress right for you.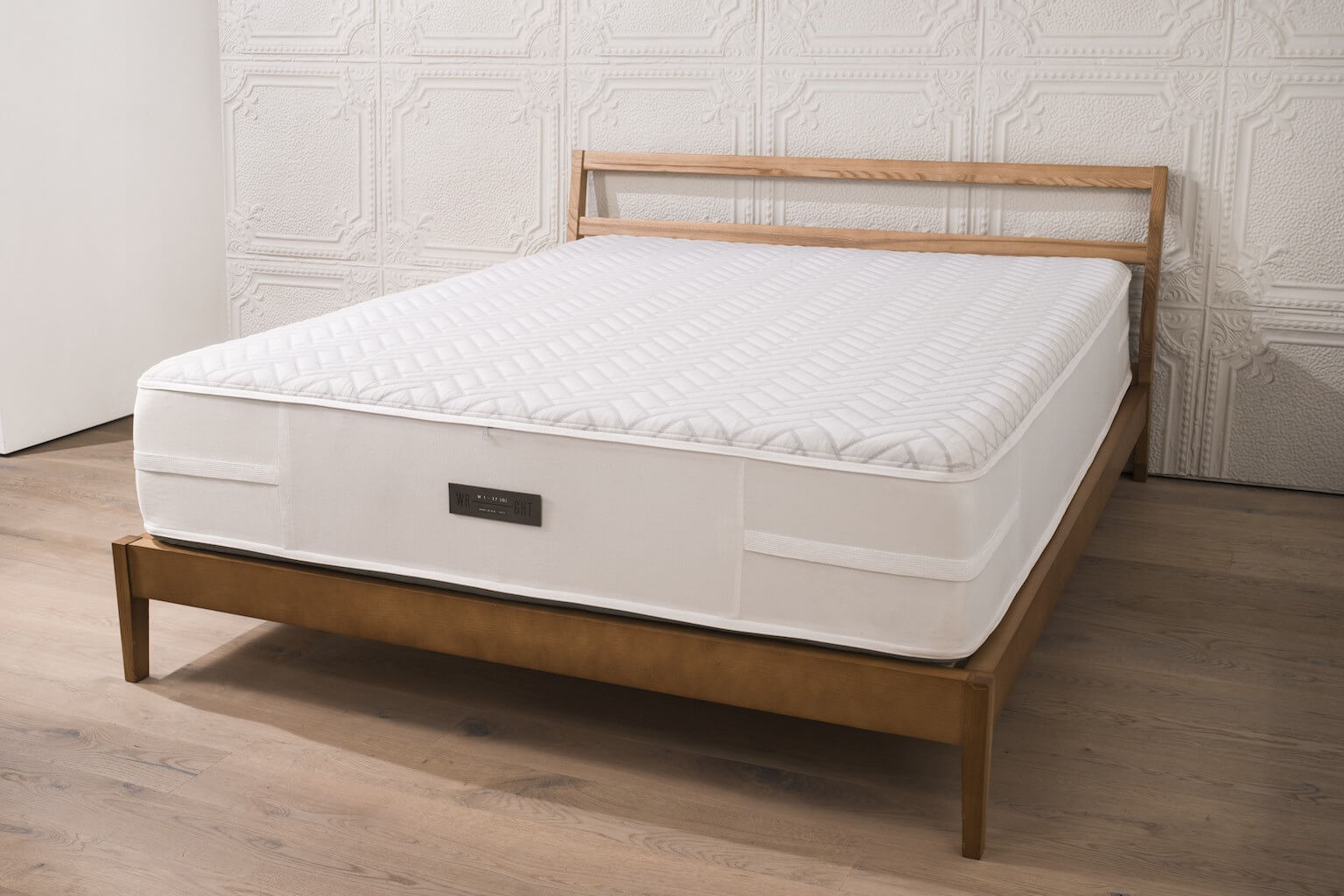 Winkbeds is a young company who dares to provide you the exceptional hybrid mattress which is able to compete successfully with other producers due to their high-quality materials.
Let's look closer to the layers.
The first one is durable euro-style pillow top with the pleasant feeling. Thanks to a combination of gel and HyperSoft foam I felt comfortable cooling effect while I was sleeping. It has a high response to any movement and gently "hugs" you.
The second layer is specially constructed from 1358 coils which provide the superior support. This support is flexible and is able to give the breathable effect also. Density support foam of the third layer gives required support. The absence of sagging is possible thanks to the presence of this layer.
The fourth layer is designed of 858 high-profile tempered steel coils. It provides consistent support even for heavy people. Thanks to cotton mesh coils work without noise.
The last layer is constructed from the foam which is the base for all above-mentioned layers.
The cover is like the icing on the cake as it is constructed from the organic fiber derived from the Eucalyptus tree. The benefit is in breathability and smoothness. It has a certificate which proves usability for kids. A nice bonus is the possibility to absorb any moisture if it appears throughout the night.
I tested the medium version, which comes in at 6 out of 10 on the firmness scale (where 10 is the most firm). It is the most balanced and comfortable version. If you prefer softer or firmer options, please choose 4.5 out of 10 on the firmness scale and 7.5 out of 10 on the firmness scale respectively. Heavier sleepers can't be worried thanks to excellent deep compression support
What is really great with that mattress?
Wonderful delivery and setup service, organic and certified cover, three versatile firmness options, cooling effect from the top layer make you sleep comfortable and uninterrupted
What is wrong with that mattress?
It can be a light problem with back pain for heavy people and it is not convenient for the couple due to bad motion transfer. If you wished to return it, it would cause trouble for you as company connected with the third party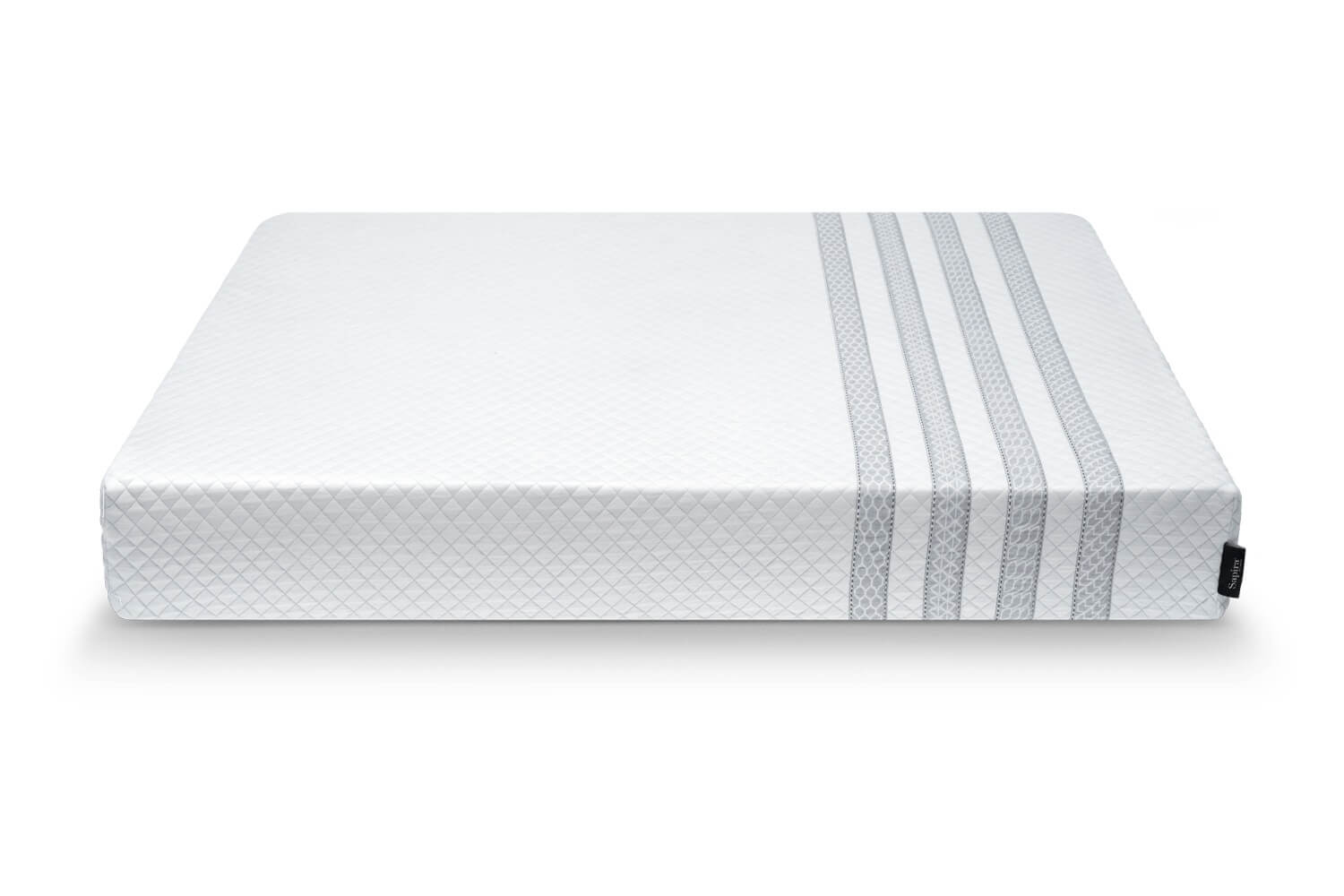 Sapira mattress is specially designed by Leesa's company in order to present the luxurious version of the hybrid mattress. Please get a better look at the following construction.
Layers:
Poly foam performs the main benefit of the first layer – to avoid any heat retention. Quick response and comfort are being waited for you.

Next layer is created to provide a level of contour and helps in terms of pressure relief.

Transitional memory foam is situated between above foam layers and below pocketed coils. It is thinner than other ones.

The main advantage of pocketed coils layer is in its support disposed of per zones. Thanks to coils, I felt great edge support.

Base support of all above layers is possible to the last poly foam layer.
Sapira worked out well on the cover with the pretty diamond design. Such material as lycra is the basic fabric and gives you incredible breathable feeling with the possibility to stretch. It is a highly durable material which is able to gladden you most of the time.
6.5-7 out of 10 on the firmness scale is the one variant proposed by the producer. The first feeling can be firmer than desired, but within one day, it became much more comfortable. It is the ideal variant for stomach sleepers.
What is really great with that mattress?
Sapira surprised me pleasantly by the unique combination of overwhelming support, including edge support. I liked great bounce and response, I didn't feel any heat retention throughout the night.
What is wrong with that mattress?
It is firmer than it should be. It is not convenient to couples, we woke up constantly during the night.
Please be so kind to purchase this mattress here.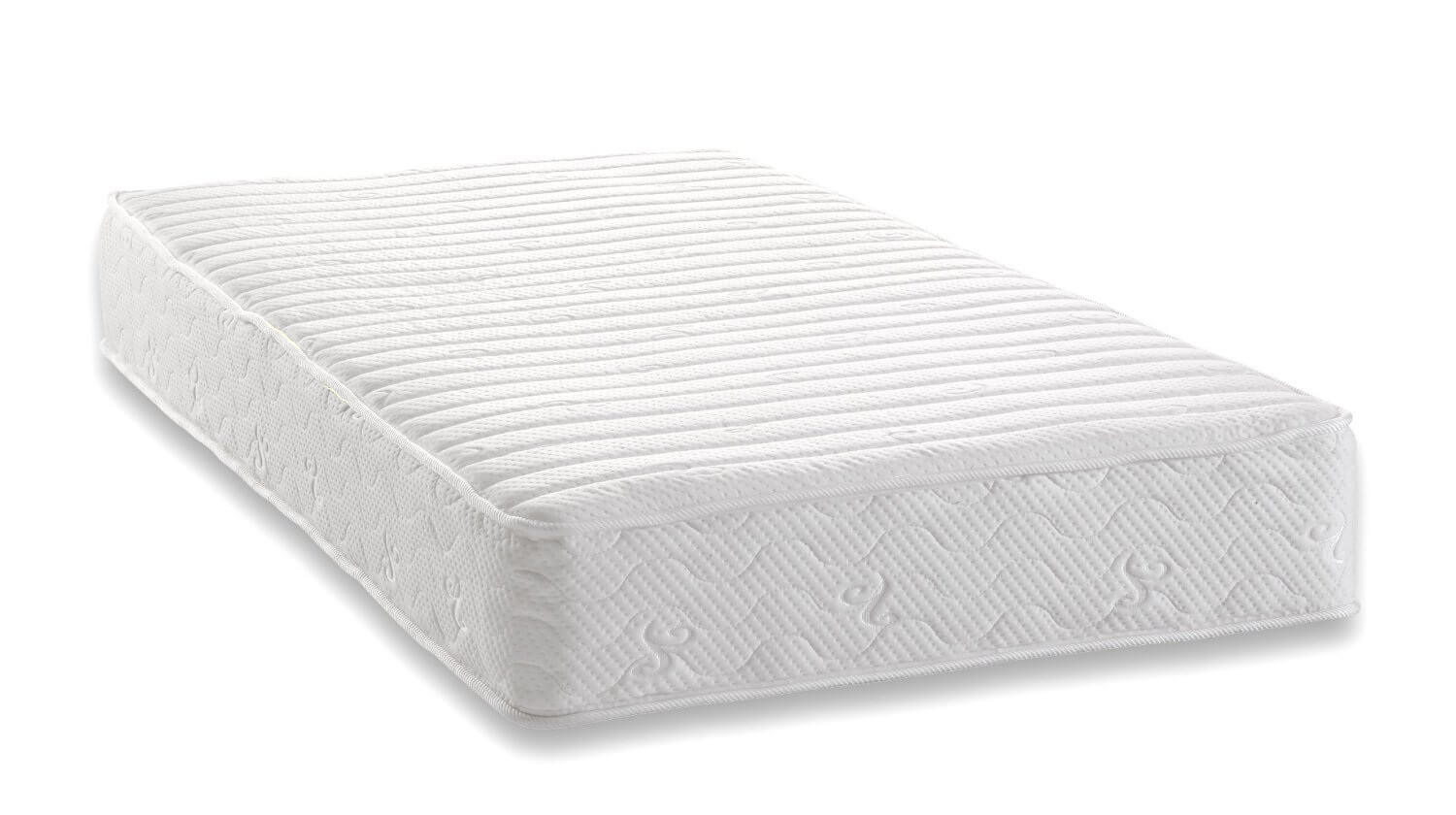 Eight inches hybrid mattress designed by Signature Sleep is one of the most sold on Amazon with plenty of reviews. Combination of encased coils and memory foam with super attractive price explains the popularity of the mattress.
The cover is constructed to reduce friction and helps to avoid heat retention. It is made of polyester cotton blend jacquard. Because of special regulations, the fire retardant barrier has been specially added to the whole construction.
High-density support foam meets you as next layer and provides the comfortable feeling. The main layer is a section of individually encased progressive coil springs. Such construction protects you from motion isolation. Soft ILD foam encased in a quilted pillow top is an additional layer of comfort and support while providing stiffening for the edges of the mattress.
Medium firmness allows side sleepers to feel comfort with support to the spine and neck. It is preferable for stomach sleepers who use the pillow and don't feel push off of their neck. Back sleepers will appreciate if the firmness is enough for back support and comfort in the same time.
What is really great with that mattress?
I consider that it is great bargain taking into account proper support thanks to coils construction. I didn't feel any heat retention while I was sleeping. My side position was satisfied and my wife with back position proves it as well.
What is wrong with that mattress?
I felt a light odor first nights. Heavy clients complain about awful sagging during the night and after a while.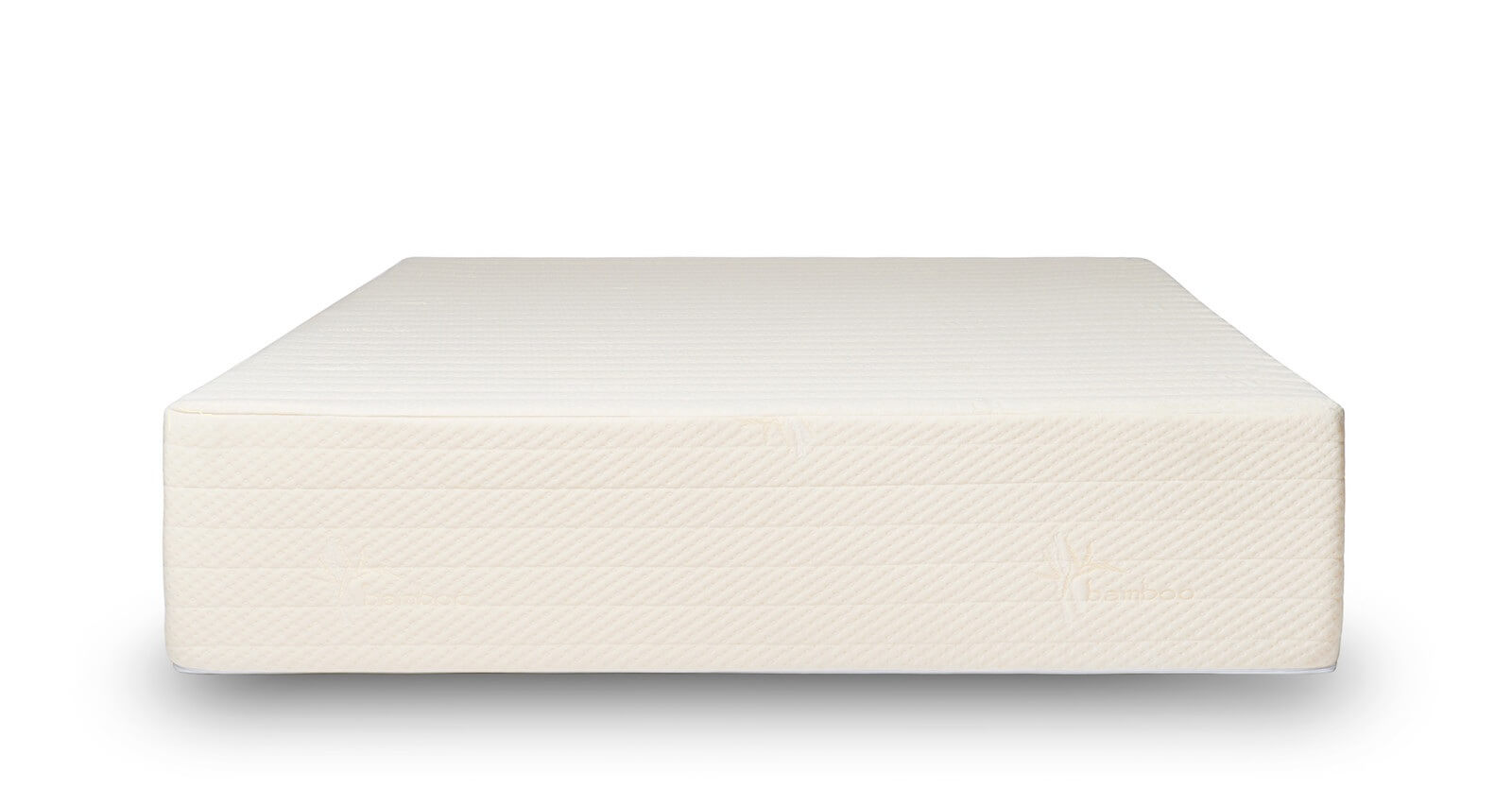 Foam mattresses designed by Brentwood have already gained popularity on Amazon. Here I propose you to look closer on their best innerspring mattress named Avalon.
There are only two layers here: the top layer made of polyurethane foam is specially constructed to give you cooling effect and respective comfort. The second one – 1,130 individually wrapped coils are designed to guarantee deep compression support and foundational base for the mattress thanks to 5 zones.
The thin cover made of polyester and wool adds pressure relief without a deeper level of sinking.
One more interesting this is 8 out of 10 on the firmness scale which is suitable for those sleepers who like highly supportive feeling. It is the great choice for heavy people, but I found that the mattress is not comfortable for side sleepers at all.
What is really great with that mattress?
Individually wrapped coils give you incredible support, excellent bounce, and good edge support. I felt cooling effect due to the thin cover. Heavy people and those who like "floating feeling" will appreciate this version.
What is wrong with that mattress?
I found the mattress not comfortable as a side sleeper. One level of firmness and it is the only firm option.
The most interesting benefits of best innerspring mattresses
The first undeniable benefit is quality and number of coils. More coils the mattress has more supportive it will be. You don't have to afraid to purchase such mattress as they are made of titanium or even steel which is high-quality material.

If you have a meager budget than innerspring version is exactly made for you. It is affordable, but not with the cheap materials. It can be quite durable.

People use such type of the mattress so long time, so they became familiar enough. You know all pros and cons. More the thing is known, more popular it is, especially if the mattress has real advantages.

There are many versatile options on the market of innerspring mattresses depending on your sleeping positions. There is good news that well-known brands are able to offer high quality for reasonable price.

Innerspring mattresses started to combine with such materials as a latex or foam which has the positive impact on support, bounce and, consequently, overall sleep.
Conclusion
Innerspring mattresses can still propose you their best qualities thanks to which they have already gained popularity. In the same time, companies which are a long time on the market keep up with the times and are able to propose hybrid variants. Such options are comprised of the best of two directions – coils from the innerspring market and different types of foam.
As for me, I would let myself to feel all advantages from mattress designed by Winkbeds and Saatva. Thanks to plenty of positive feedbacks and high-quality eco-friendly breathable materials designed by companies which are a long time on the market, there is the best combination of foam and coils with respective support for the most sleeping positions and undeniable comfort throughout the night. Please do not hesitate to consider all above factors in order to purchase the best innerspring mattress.
Do you believe that innerspring mattresses are the most supportive ones? Or are you a fan of other mattress types? Share your opinion in the comments down below!
Product links on Happysleepyhead are referral. We get a commission on purchases made through our links. More information in my disclosures.