Best soft mattress
by | Last Updated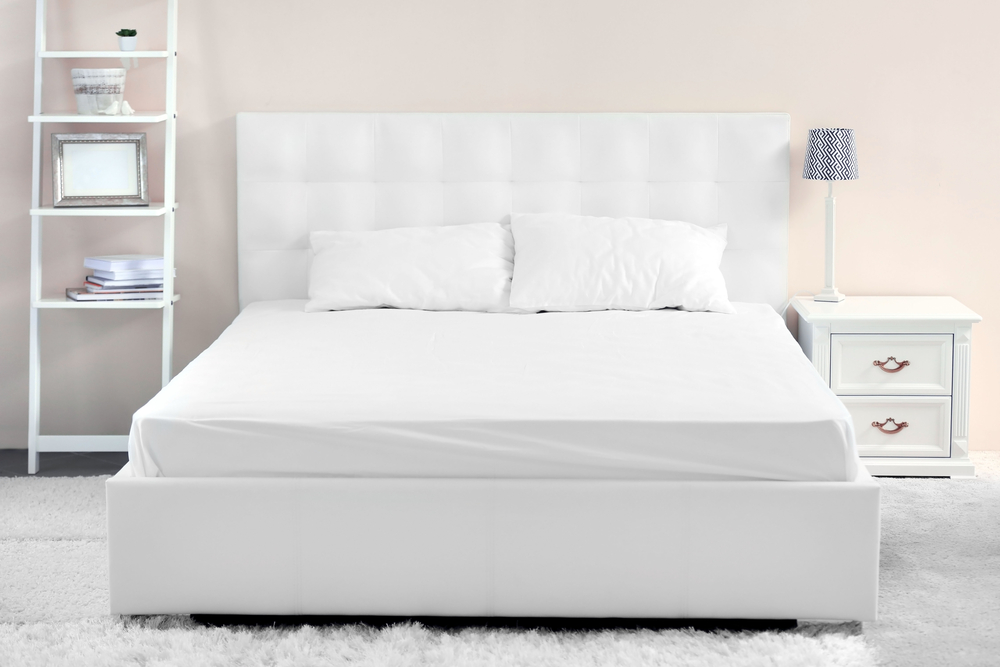 People sleep approximately a third of their lives and it's vital to make night rest healthy and comfortable. Soft and comfy mattress can easily improve the overall quality of life. Sleeping position, body weight, used materials etc can all play a crucial role in the selection of the perfect mattress. Each person is unique and everyone has his (or her) own preferences when it comes to choosing a mattress for sleep.
Remember that the best mattress for one body might not be appropriate for another. In this article, we take a look at the best soft mattresses and their qualities.
Comfort – a good mattress should provide ultimate comfort for the body. It depends mostly on the ability of the mattress to adapt to the shape of the human body. The more comfortable the mattress is, the less person needs to turn during while in sleep.
Durability – best soft mattress boasts extended term of service and can be used over many years.
Ecological safety & Anti-allergy features – it is necessary to make sure that plush mattress is safe and doesn't contain materials that may cause allergies.
Temperature & humidity – quality mattresses boast proper ventilation and always maintain the optimal heat in winter and summer.
Edge support – it is one of the most critical factors. Support provides the correct spine position during sleeping time. Edges of the mattress should not bend too far when the person sleeps, and mattress should distribute the body weight over the surface correctly.
Mattress firmness – it is essential to choose the level of mattress stiffness which suits the shape of the human's body. Mattresses are divided into soft, medium and firm types.
We would like to offer you a list of top rated soft mattresses that combine high quality and reasonable price. Surely, luxury sleeping can come at an affordable price.
| Brand | Type | Layers | Warranty | Trial | Price | Rating |
| --- | --- | --- | --- | --- | --- | --- |
| Casper | All-foam mattress | Four different layers of foam | 10 years | 100 nights | Check Price on Amazon | |
| Alexander Signature Series | Foam combination mattress | Four layers 13″ foam mattress | 20 years | 101 nights | $999 - $1,399 | |
| Brooklyn Bedding | Responsive foam mattress | Three layers (comfort, comfort+support, support) | 10 years | 120-day | $450-$1050 | |
| Amerisleep Colonial | 13″ memory foam mattress | Three different layers of foam | 20 years | 90 days | Check Price on Amazon | |
| WinkBeds | 'Coil-on-coil' hybrid mattress | Five layers (euro-style pillow top, foam-encased coils, edge support, steel coil, foam foundation) | 10 years | 101 days | $649-$1548 | |
| Helix | Foam combination mattress | Three layers of polyfoam and a layer of micro coils | 10 years | 100 nights | $600 - $1195 | |
| Saatva | 'Coil-on-coil' construction | Four layers (comfort, lumbar support, comfort + support, support) | 15 years | 120 nights | $599-$1399 | |
| Novosbed | Foam combination mattress | 3 layers of foam | 15 years | 120 nights | Check Price on Amazon | |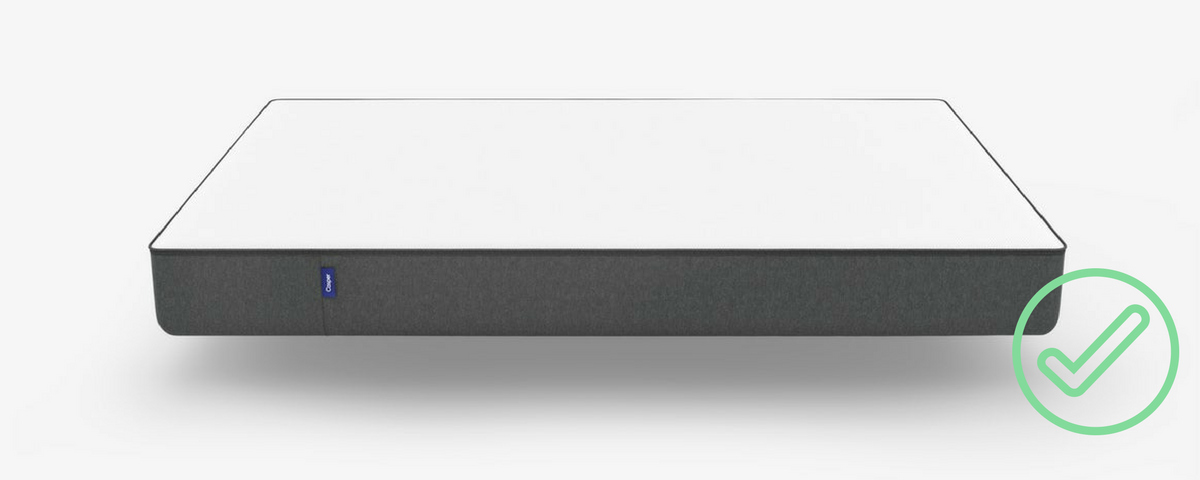 The Casper is an all-foam mattress that consists of four different layers. It is an above average mattress that offers medium firmness and good support for average weight sleepers. The responsive poly foam and memory foam combination creates a balance of contour but could deliver better performance with a thicker comfort layer.
Overall, the Casper mattress has average support for all sleeping positions. The foam layers and materials make this item suitable for the needs of most sleepers. However many heavier sleepers find the support insufficient and experience pressure points.
The Casper brand offers decent value for its price. It does a fine job of keeping you cool and provides comfortable sleeping experience.
check out this mattress on amazon
Alexander Signature Series mattress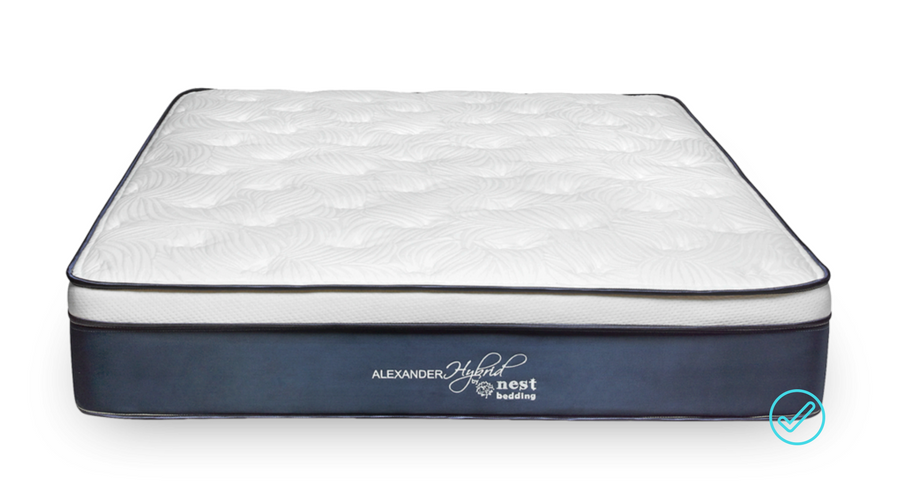 This brand offers comfortable and luxurious mattresses that combine durable and breathable, certified non-toxic high-density gel memory foam with high-quality support (base foam). The Nest Alexander best soft mattress is available in Soft, Medium or Luxury Firm.
The Nest Bedding Alexander mattress boasts a balance of comfort and support that most sleepers need. A significant advantage is that the mattresses are available at three firmness levels.
The Nest Bedding Alexander mattress is one of those mattresses that provide an ideal balanced feel in almost every area. We would recommend this mattress to anyone who wants a soft, medium, or firm mattress, exceptional pressure relief, and a balanced feel.
check out alexander signature mattress on nestbedding.com
Brooklyn Bedding mattress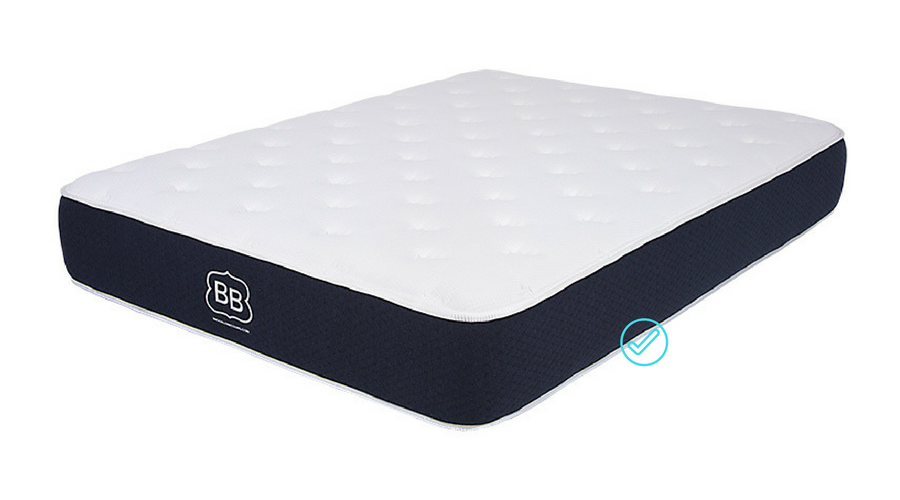 The best plush mattress should feel great, built with comfort options for every type of sleeper. It combines luxurious materials designed to sleep cool, bounce back, and minimize motion transfer. It is designed to provide a balance of comfort and support through an advanced responsive poly foam (TitanFlex). You can experience sleep the way it was intended.
Mattresses are available in three different firmness levels. The Brooklyn Bedding provides good body contour, a balanced feel, good cooling, great bounce, and exceptional value. It's pricing is rather affordable.
We would recommend the Brooklyn Bedding mattress to people who prefer to spend in bad much time: sleep, watch TV and so on. You will always feel comfortable.
check out brooklyn signature mattress on brooklynbedding.com
Amerisleep Colonial mattress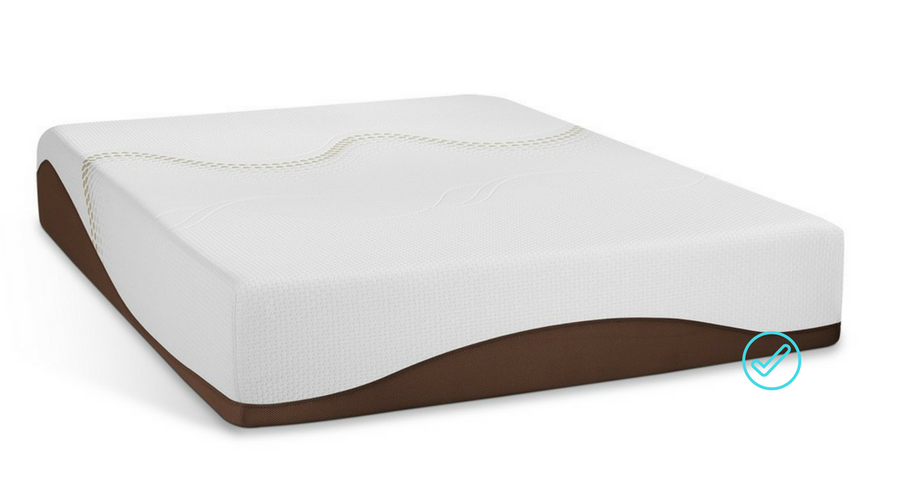 Amerisleep has been making great mattresses for almost a decade and has been successfully selling them. They have developed some of the most high-quality foams, innovative materials, and well-made mattresses on the market, which are appreciated by many people who love to sleep well.
The company uses Celliant, which increases blood flow. It allows the body to carry more oxygen. Better oxygenation leads to less pain, better temperature regulation, and more restful sleep.
The memory foam of this best soft mattress is among the most advanced foams, which are extremely well made and comfortable. So, you can breathe fluently during the sleeping time. This is arguably the best plush mattress in terms of coolness. The extra thickness also adds better deep compression support, stability, and will increase the longevity of the mattress. We would recommend this mattress to those who prefer a softer mattress and promote the healthy environment.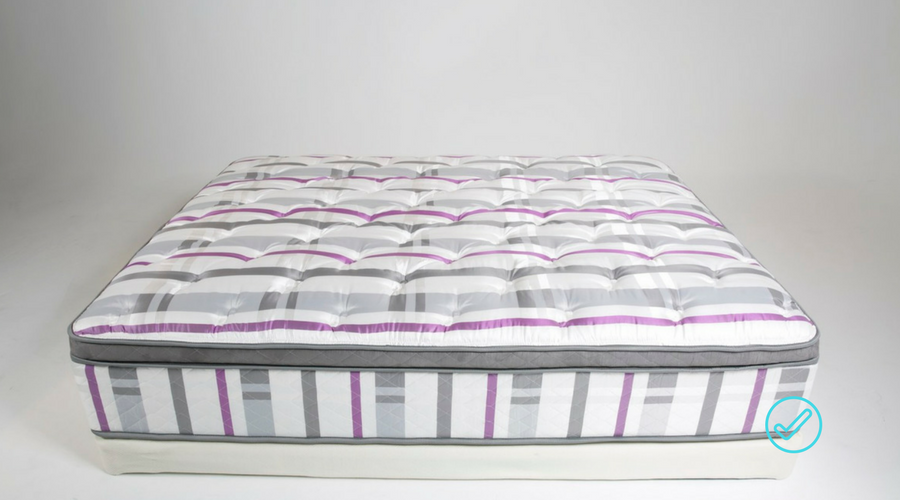 The WinkBeds mattress is hybrid mattress constructed from 5 different layers. Coil-on-coil is a high-quality construction technique. It maximizes support, comfort, and long-term durability. The WinkBed is available in soft, medium, or firm feels.
The WinkBed makes their best comfort top layer. This layer provides most of the comfort and softness of the mattress.
The WinkBed brand takes comfort to a whole new level with a balanced and soft feel! It is ideal for sleepers who want a slight degree of contouring. This mattress provides good compression support, especially for larger sleepers. You do not need to worry about setting the mattress up, it is delivered and decompressed for you – the company offers white glove service.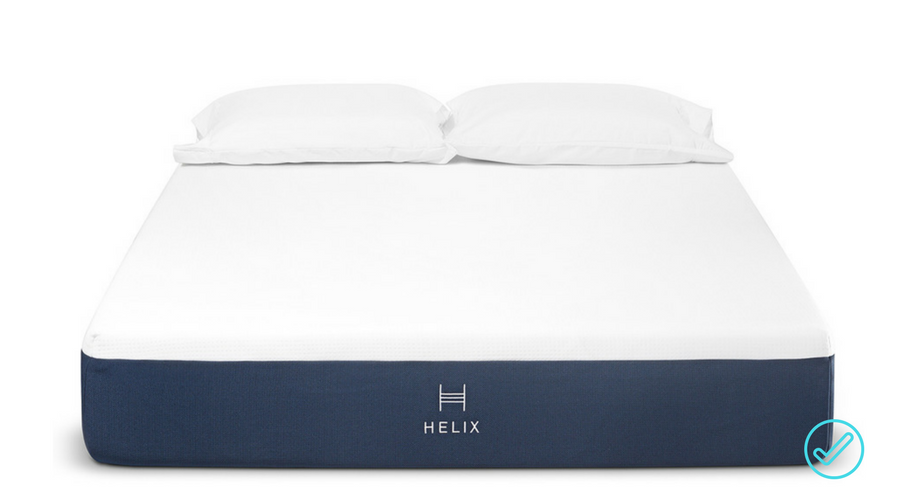 Helix is perfect for people who like to sleep in different positions thanks to its customizable features. So, the sleepers can differ from mattress to mattress, depending on their needs and desires. Responsible polymer foam is a high-tech solution that ensures maximum comfort for your rest.
The Helix mattress is a well-built mattress that offers some of the best customization you can find, but especially at this price point.
If you just do not know what type of mattress to select, the Helix mattress customization can easily demonstrate to you some different variants. This mattress is also appropriate for people who do not like to lie for long in one position.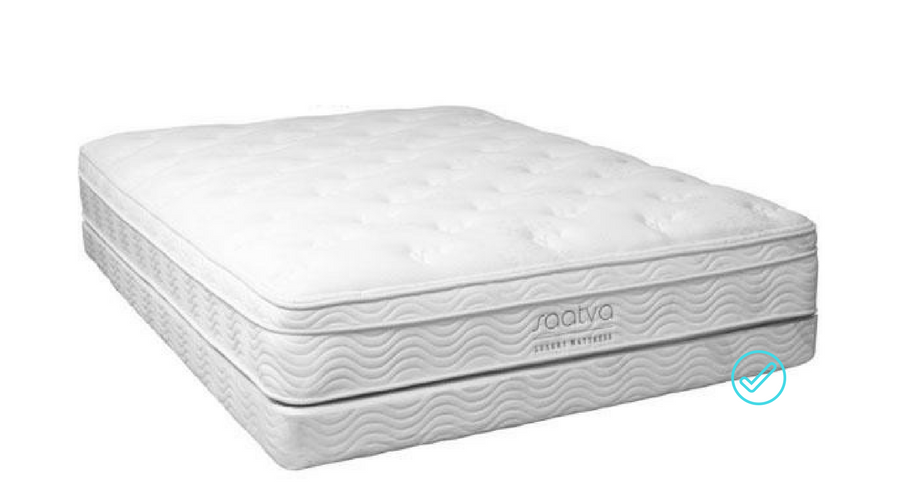 Saatva is an ultra-premium soft mattress made with foam wrapped coils. The multi-layer coil-on-coil system includes memory foam, individually wrapped coils, and a sleek Euro-style pillow top for a comfort experience can easily become your favorite sleeping place, where you can have comfortable rest.
The organic cotton makes it highly breathable and quite soft with a nice texture. The pillow top makes the mattress more soft and comfortable. The Saatva plush mattress always hugs the sleepers, and so they feel protected and convenient.
This best soft mattress is good for side sleepers who prefer super soft mattress. The Saatva is available in soft, medium, and firm firmness feels. You may select the suitable one.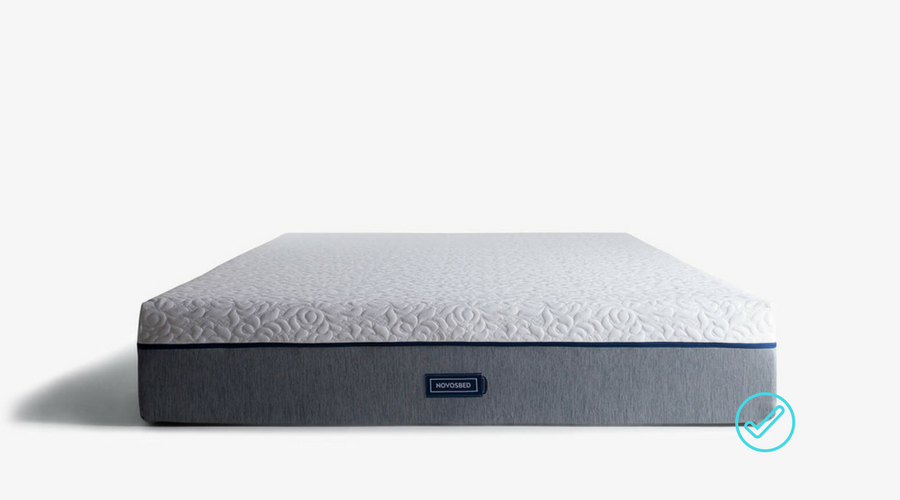 Novosbed has been making ultra luxury mattresses for many years. The Novosbed comes in three different firmness levels with varying foam thicknesses, so you can select the best one.
With the great 'Comfort+' kit option some sleepers who can't decide if they want soft, medium, or firm mattress can easily to try different options.
The cover is made up of several different materials which make a stretchy and soft experience. You receive equal pressure relief across your entire body. So, it is a good choice for the average sleeper looking for a deeper sinkage and hug.
Conclusion
All of the above mattresses are great for sleeping, but everyone has their own preferences, so each type of mattress has its own special features. The vast majority of sleepers prefer a medium feel in a plush mattress. So unless you decide what mattress type for sure you like, you probably will be most happy with the medium firmness level. If you prefer to change your laying position, you can try Helix mattress. If you want luxurious and best soft mattress, we would suggest you Nest Alexander mattress, which combines all appropriate qualities for the perfect mattress. You should also consider Saatva if you prefer natural components. Anyway, the choice is yours.
Which one is your personal favorite? Tell us what you think in the comments down below!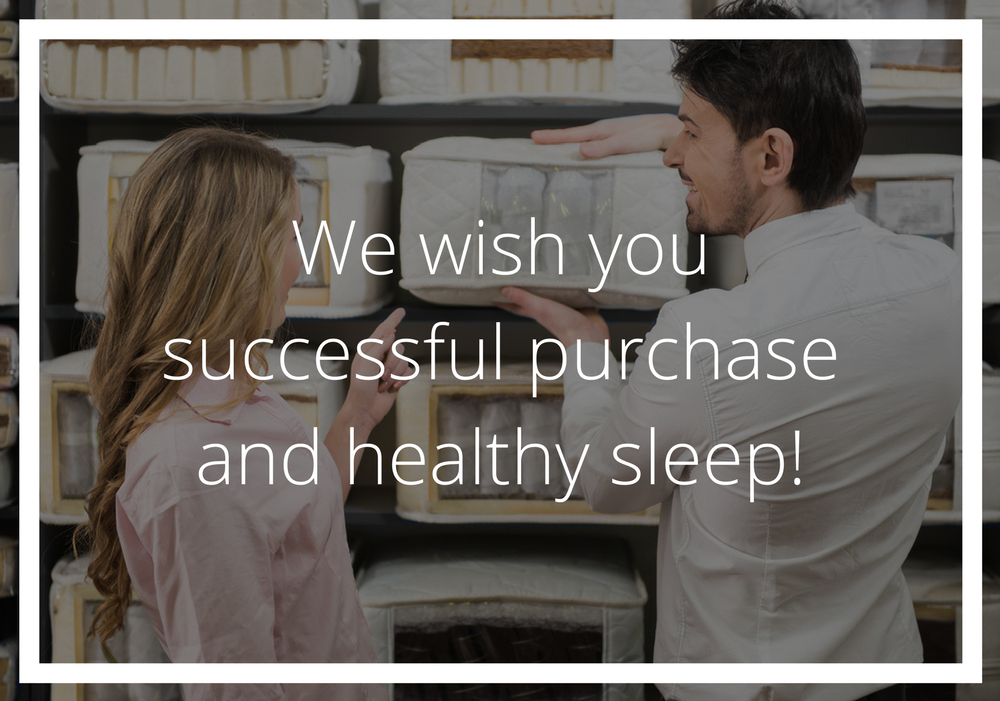 Product links on Happysleepyhead are referral. We get a commission on purchases made through our links. More information in my disclosures.