The 7 Best Queen Size Mattresses in 2019 – Buyer's Guide And Reviews
by | Last Updated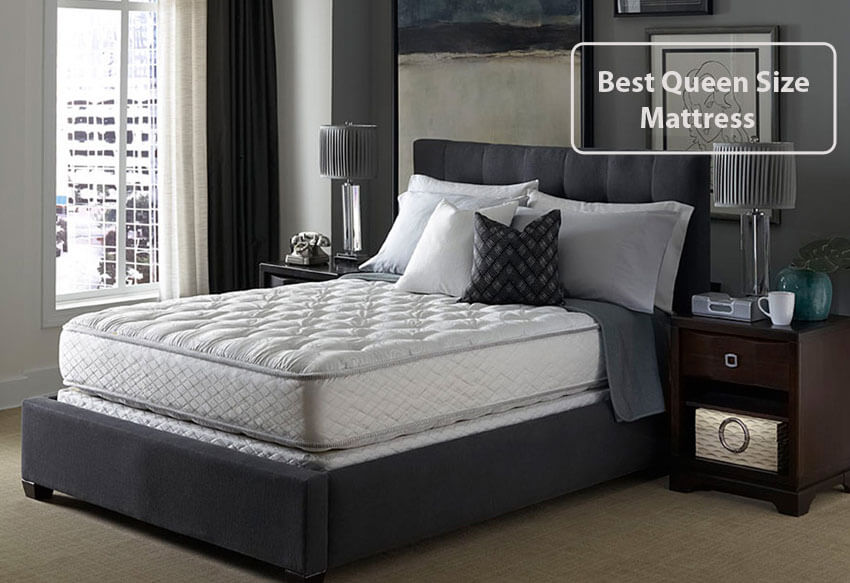 Queen is the most popular mattress size on the market.
And there's a reason for that: it offers a large sleeping area without taking too much space in your room.
But how do you pick the best bed among thousands of Queen models?
Well, we have done it for you. Today, we will look at 7 the best queen size mattresses. Let's see which one is the queen among these models. And which one is the king?
Name
Type
Layers
Warranty and trial
Rating (from 0% to 100%)
Nectar
Memory Foam
Core support foam base;
Contouring memory foam layer;
cooling Avena foam top layer;
Seamless cover.
10-year warranty, 100-night sleep trial
Live and Sleep Classic Mattress
Memory Foam
High-density supportive polyfoam layer;
Premium memory foam comfort layer;
Stretch knit cover.
20-year warranty, 30-night trial
Saturn+ by Eight
Memory Foam
Supportive foam base;
Transition foam layer;
Responsive comfort layer;
Smart cover.
10-year warranty, 100-night trial
Alexander Signature Series by Nest Bedding
Memory Foam
Solid edge support base foam layer;
SmartFlow foam;
Visco memory foam layer;
Gel memory foam;
Quilted Cool Stretch cover.
Lifetime warranty, 100-night trial
Avocado
Innerspring + latex
Base support core (fabric-encased coil system);
Double latex layer;
Wool padding;
Cotton cover.
25-year warranty, 100-night sleep trial
Arctic Dreams by Dreamfoam Bedding
Memory Foam
Supportive base layer;
Energex gel foam;
Soft comfort foam layer;
Сotton + polyester cover.
10-year warranty, 120-night trial
Zinus Memory Foam Cloud Mattress
Memory Foam
High-density support base;
Сomfort foam layer;
Ьemory foam layer;
Ьicro-fiber cover.
10-year warranty, 100-night trial
Best for Average Weight Sleepers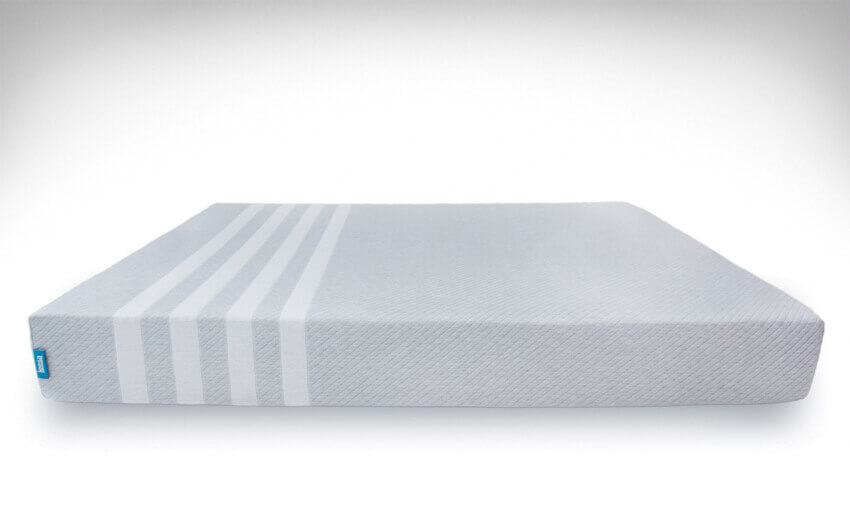 The Nectar mattress can be perfectly described by the phrase 'just right'. It's reasonably priced, temperature neutral, and available in the medium firmness option, which will work for most users.
I'd like to point out the ability of the Nectar mattress to contour your spine, no matter which sleeping style you prefer, due to the most comfortable firmness level.
A great feature of the Nectar mattress is the combo of breathable Tencel fabric and the layer of gel-infused foam. Both materials perform well in terms of heat removal, so basically, the Nectar is an all-foam bed that doesn't make you sleep hot.
The best thing about the Nectar is that it may provide comfortable sleep for basically any user. My wife is a petite stomach sleeper, and I am a mixed sleeper of average weight. While testing this mattress, we both slept well throughout the night.
The thing I didn't like about this mattress was the odor. Gel-infused foam layers are especially prone to off-gassing, and although it will aerate in 1 or 2 days, it is quite strong initially.
Let's look at the pros and cons:
check out leesa mattress leesa.com
Live and Sleep Classic Mattress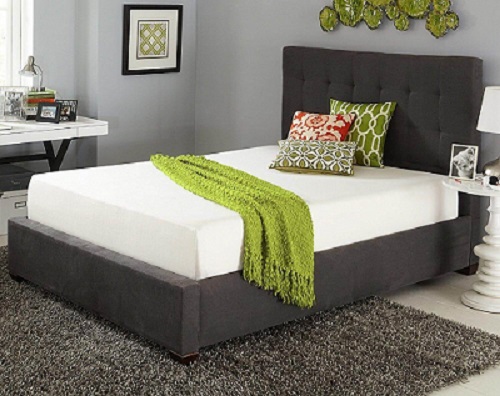 If you are looking for a good but affordable bed, you should definitely check this the best Queen mattress under $500 by Live and Sleep. Technically, it's $549 for the Queen, but you can use a discount code CLASSIC2018 and get $50 off, which is a great deal for such a nice mattress.
Overall, this is a great mattress, which offers a good value for money. I am sure you are going to love it, especially if you're a back or stomach sleeper.
This top-rated Queen mattress is a simple yet comfortable model. It has two foam layers, which provide a great level of bounciness and a balanced cradling. This is a great mattress for back and stomach sleepers who need a little less padding.
The absolute best thing about this model is the support level it provides. This is a great model for the proper spinal alignment.
The biggest flaw of this mattress is its firmness. While being very supportive, this model is not suitable for side sleepers since it doesn't offer enough sinkage for this sleeping position.
"Testing a mattress in a showroom isn't such a beneficial option. Simply lying on the bed for 2 minutes won't give you a clear picture of how comfortable the mattress really is. It's best to pick companies that offer an in-home sleep trial. Sleep on the mattress for at least a couple of nights, and you will find out whether it's comfortable enough for you."
Moving on to the pros and cons:
check out live and sleep mattress on liveandsleep.com
Awesome Smart Queen Mattress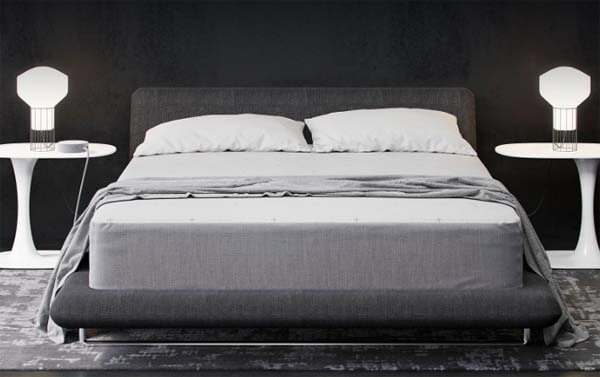 This top-rated Queen mattress has all the right to be on this list. It is very comfortable and can even help you track your sleep.
If you really want to take your sleeping regime to the next level, Saturn+ will be a perfect solution for you.
This is a medium-firm mattress, which means it's best suited for back and stomach sleepers. You might enjoy it a lot if you're are a side sleeper, but only a heavier one, since, in this case, the mattress will offer enough sinkage for your pressure points.
The coolest thing about Saturn+ is the way it can help you track your sleep. It features a smart cover, which can monitor your heart rate, sleep cycles, and 15 other factors.
The worst thing about this model is its firmness, which might be too much for side sleepers or petite, light users.
Let's consider the following pros and cons:
check out saturn+ on eightsleep.com
High-rated Memory Foam Queen Mattress
Alexander Signature Series by Nest Bedding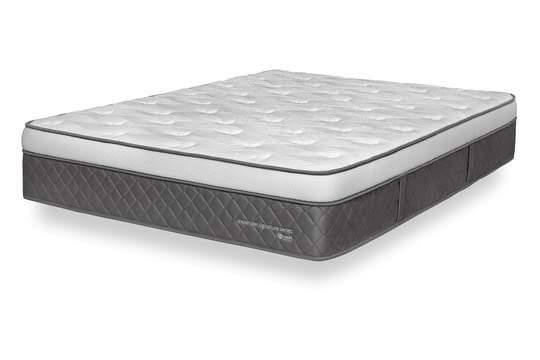 This model is the greatest memory foam Queen size mattress you can get for the money. It features a very smart construction, which allows for comfort, breathability, and pressure relief.
The Alexander Series is a great mattress. Despite some minor flaws, it has many great features to offer.
The Alexander Signature Sleep is a classic memory foam mattress with some modern improvements. It offers that hugging feel but doesn't make you feel stuck in the foam. Additionally, it features gel-infused foam and doesn't sleep hot.
The best thing about this model is the fact that it comes in two firmness levels. You can pick a softer or a firmer mattress according to your preferred sleeping position.
The biggest flaw of this mattress is its weak edge support. Therefore, if you tend to roll over to the edge during the night, it might not be suitable for you.
Moving on to the pros and cons:
check out alexander signature mattress on nestbedding.com
Excellent Natural Queen Mattress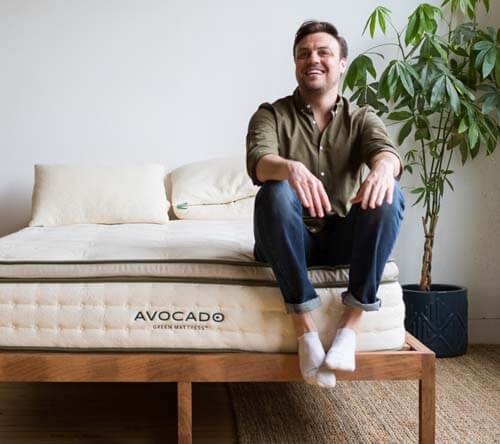 This is the excellent natural Queen mattress, which is suitable for all those users who appreciate the safety of the materials they sleep on.
This natural mattress has a lot to offer. It is comfortable and safe, which means it's worth every penny.
Avocado is a hybrid mattress. It features the combination of pocketed coils, latex, and wool padding, which results in great support levels, bounciness, and pressure relief.
The most awesome thing about this mattress is its materials and their quality and safety. Avocado uses natural latex, wool, and cotton, which do not contain any harmful chemicals.
As for the drawbacks, the biggest one is the coils. They might make a noise during the night. It's not too loud but can irritate some users, especially light sleepers.
Let's see the main pros and cons:
check out avocado mattress on avocadogreenmattress.com
Best Queen Mattress Under $300
Arctic Dreams by Dreamfoam Bedding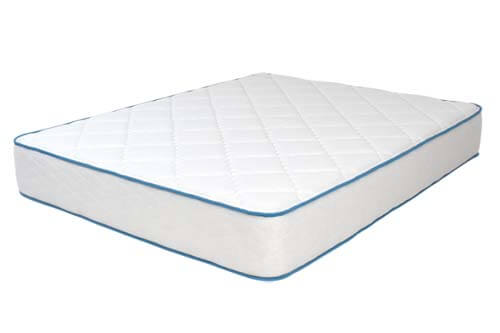 If you are looking for the Queen mattress under $300, you should definitely consider this model by Dreamfoam Bedding. It is affordable but very comfy, which is a great combo.
Despite some minor drawbacks, the Arctic Dreams mattress is a great option for many users, especially those who are on a bit tight budget.
This is a medium mattress, which means it offers a plush sleeping surface and great pressure relieving properties. It is ideal for side sleepers and average/lightweight users who prefer a soft bounce and cradling.
The absolute best thing about this mattress is the value for money it offers. This is an inexpensive model, which still shows a great performance.
The worst thing about this model is its softness, which makes it unsuitable for heavier sleepers (more than 250 pounds, approximately).
"If you want to keep your mattress clean, fresh, and free from dust and other nasty bits and debris, you should vacuum it regularly. This will also help with allergies if you are prone to them."
Moving on to the pros and cons:
check out arctic dreams mattress on dreamfoambedding.com
Best Queen Mattress Under $200
Zinus Memory Foam Cloud Mattress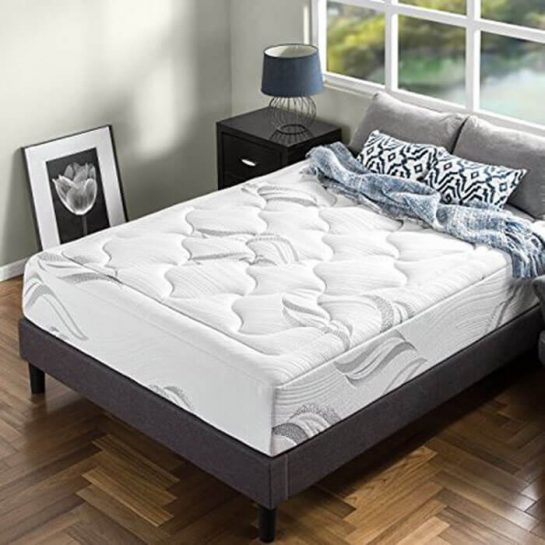 If you are looking for a cheap option, you should definitely consider this best Queen mattress under $200.
Overall, this is a great inexpensive mattress. If you are a side sleeper, you will definitely love it.
Zinus has a medium-soft feel, which makes it ideal for side sleepers. It is great for pressure relief and provides a rather generous amount of cradling and padding for the knees, hips, and shoulders.
The coolest thing about this model is the great combo of an affordable price and good comfort layers. It's hard to come by a quality product sold at such a price.
The biggest drawback, however, is this matress's softness, which makes it unsuitable for heavier users and side/stomach sleepers.
Let's see the main pros and cons:
check out this mattress on amazon
Factors We Look At
When shopping for the best queen size mattress, you come across numerous features and specs, which might confuse you. We face the same problem every time. However, we know what factors really matter and pay the most of our attention to them:
Materials

. The quality of the materials used in your mattress is very important. It will directly influence your sleep quality and your overall well-being. Therefore, we only pick models with safe, tested, and

certified materials

used.

Layers and construction

. This aspect is crucial when it comes to the comfort levels a bed can provide. We test all mattress types, including foam, latex, spring, and even hybrid. Only a proper combination of layers and materials can offer a good support and great comfort levels.

Customers' satisfaction

. Of course, different people prefer different mattress types. One model can be heavenly comfy for some and unbearably firm for others. Still, we always look at the customers' satisfaction rates when considering a new mattress. This way, we know how it performs for different users and how comfortable it really is.

Durability

. Mattresses aren't cheap (at least the majority of them). Therefore, when you get one, you expect it to serve you for a long time. No one wants to waste his or her money and buy a new bed every year. We pick only the reliable, durable models, which should serve you for at least a decade.

Warranty and trial

. This aspect is important, especially if you are shopping for a mattress in a box. Having a chance to test it at home and then return it without a problem is a really nice bonus. As for the warranty, it protects you from the unnecessary expenses in case your mattress doesn't hold up that well. Additionally, a good warranty is the representation of the manufacturer's belief in their goods' quality.

Value. When picking the best mattress models, we make sure that you get a good value for money. If we recommend an expensive Queen mattress, we make certain it is super comfortable and high-quality. If we suggest an affordable model, you can be sure that it's still comfy and nicely made. Whatever the case is, we always try to find the best value.
"Don't rely solely on the mattress's price. The tags can vary from $100 to thousands, but expensive doesn't always mean the best. Take your needs and sleeping position into consideration, and then see which mattress model suits them the most."
Picking a Mattress for Your Sleeping Position
When shopping for a new mattress, there is one important factor many people forget about. I am talking about the sleeping position. The way you sleep the majority of the time should actually determine the type of your mattress.
Why? Because in different sleeping poses you require different levels of support and cradling. Your spine needs to be aligned properly, while the body weight should be distributed evenly. Therefore, different people require different mattress types and constructions.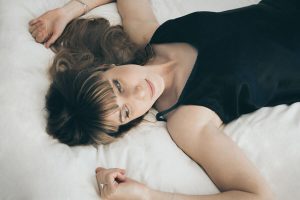 Want to know more? Here are the appropriate bed types for each sleeping position:
Side sleepers make the majority of the population. This popular sleeping pose requires a great deal of pressure relief. When lying on your side, your hips and shoulders need to sink a bit deeper into the mattress so that there is no pressure on them. Therefore, if you are a side sleeper, you need a mattress with a thicker and softer comfort layer. It still has to be supportive though, so give your preference to mattresses with an average firmness level: medium or medium-soft. Check out the best mattresses for side sleepers on this page.
Stomach sleepers

need something firmer with a very moderate amount of padding. When lying on a soft surface, stomach sleepers allow their spines to create unnatural curves (for instance, when the stomach sinks in too deep and the spine bends backward). So, if you are a stomach sleeper, a firm mattress with around an inch of the comfort padding would be ideal for you.

Back sleepers

also need good support and less cushioning. Medium-firm and firm mattresses are perfect for this sleeping pose. And around 2 inches of cushioning (comfort layer) is enough in the majority of cases.

Combination sleepers

are people who sleep in different positions. It can be quite difficult to find a proper mattress for such users, but there is a way. You need to determine your most favorite positions and get a mattress for something in between. Let me explain: for example, while side sleepers need around 3 inches of cushioning and stomach sleepers – around 1 inch, get yourself a mattress with 2 inches of padding if you sleep in both of these positions. There are also flippable mattresses, which feature two firmness levels in one. You can try one of those and switch between firmness levels to see which one makes you feel the best.
How to Pick Sheets for Your Queen Bed
Once you've found that perfect, best Queen size mattress, you might want to get yourself a new set of sheets. I mean, what can be better than sleeping on a new bed and new sheets?
You may be wondering "Do I really need to put much thought into picking my sheets?" And the answer is yes (if you care about the quality of your sleep). Here are the points you need to consider:
Material

. Of course, it is better to sleep on natural and breathable sheets. However, they also cost more, which is natural since you are paying for the quality. The best

materials

are cotton, linen, and bamboo viscose. Such sheets wick moisture, keeping you cool and refreshed during summer. They are also light and safe for sleepers, even the ones with a sensitive skin.

Weave

. The weave type determines how the sheets feel. The most popular are sateen and percale. Percale is a matte weave, which has a soft but kind of crispy feel. Sateen, on the other hand, is very smooth and silky. However, keep in mind that sateen sheets wrinkle more easily than the percale ones.

Thread count

. Usually, the higher the thread count, the softer the sheets feel. Anything from 200 to 800 should feel nice and smooth. However, you might even find numbers more than 1000. Those can be rather deceiving since many manufacturers raise the softness of the sheets by adding chemicals or synthetic fabrics to them. So, keep in mind that while thread count does play a role, the material of the sheets is more important.

Size

. This aspect is obvious, but many people tend to miss it. Before making a purchase, check the sizing thoroughly. For a Queen mattress, the sheets should measure at least 60 x 80 inches.

Design

. This is where you have the freedom to pick pretty much anything. The modern market has a lot of styles and designs to offer, including cute trendy prints and classic plain colors.
Frequently Asked Questions
Why Queen sized beds are the most popular on the market?
A queen-sized bed provides you with enough space for two adults and fits most modern bedrooms without taking too much space. That's all the magic behind its popularity.
How much should a Queen mattress cost?
The price of any mattress is comprised of numerous factors. You need to consider material quality, manufacturing process, certification, methods of sale, and delivery — literally anything.
However, there are some very general patterns on mattress pricing. For example, latex mattresses tend to be the most expensive of all, and you will have to give $1,500-2,000 for a 100% latex Queen mattress. Other types of beds fall in the range between $700 and $1,200, with the most common price tag for a Queen being $900-950.
What's the difference between Queen and Full?
A Full mattress measures 54" x 75". A Queen mattress is 60" x 80", which is 6 inches wider and 5 inches longer. While this may feel like an insignificant difference, it does kick in if you share a bed with a partner or a pet, or if you just love to stretch out.
Can I use a Full-size box spring with a Queen mattress?
Unless your Queen size mattress comes short, it's not recommended. Putting your mattress on any foundation that doesn't match its size may result in uneven support for your body during sleep and may shorten the lifespan of the mattress.
Sleeping with Pets: Pros and Cons
Half of the pet owners in the US sleep with their furry friends. I mean, Queen is large enough to accommodate you, your partner, your dog, and your cat.
So, why not?
But is it really a good idea to sleep with your pets in bed? Let's look at both sides of it.
Now, here are the actual benefits you can get when sharing your bed with your little (or big) furry friend:
Pets help us relax

, fall asleep easily, and even

fight insomnia

. This is a known fact: the presence of your pets can help you feel calmer. This makes them the perfect companions to fall asleep with.

They can

help us deal with anxiety and depression

. Again, pets have the ability to take our worries away. They calm us down and help us let go of our anxiety (sometimes for short moments, but this helps too). Therefore, falling asleep is much easier with them.

Pets

keep us warmer

during the cold nights. Which, consequently, makes us feel more comfortable and helps us get a more restful sleep.

They give us

the feeling of safety and companionship

. I think this aspect doesn't need to be explained. They are our friends, our companions, and we genuinely feel better when they are around.
Still, sharing your bed with pets has some drawbacks as well:
They can make your

asthma or allergies

worse.

They can

disturb

you during the night by moving around, snoring, barking, meowing, or even walking over you.

They might

stain

your sheets.

Once they

are used

to sleeping with you, it will be really hard to make them sleep on the floor again (if you decide to change their sleep routine).
With that being said, you should think twice before letting your furry friend onto your new Queen size bed.
Conclusion
Among such a huge variety of great Queen mattresses, it's hard to pick just one the best of the best. So, I want to recommend a couple.
If you want that classic foam feel, with enough cradling and a medium-firm support, Leesa would be perfect for you. It offers a great value for money and comes with a set of nice features.
However, if you prefer a bouncier feel, try Avocado. It's more expensive but natural and safe. Additionally, it is very supportive with a nice amount of padding.
Which mattress did you personally find the most attractive? And do you agree that Queen is the perfect size? Share your thoughts in the comments!
Additional Resources:
Best Twin Mattresses For Adults – Buyer's Guide And Our Picks
Product links on Happysleepyhead are referral. We get a commission on purchases made through our links at no additional cost to you. More information in my disclosures.