Best Twin Mattress
by | Last Updated
With an increasingly wide variety of twin mattresses available in the market, it for sure is hard to choose the best twin mattress. It is a very responsible decision and you certainly need comprehensive information on the subject. Yet where can you obtain it? The manufacturer's website contains advertisement and the only way to know the truth is from someone else's experience.
Guess what? We've got you covered! Our team has tested the most popular mattresses in the market, and we will share the insight with you right now!
In this article, you will find a detailed review of every entry along with pros, cons and special features.
Let's get straight to the subject!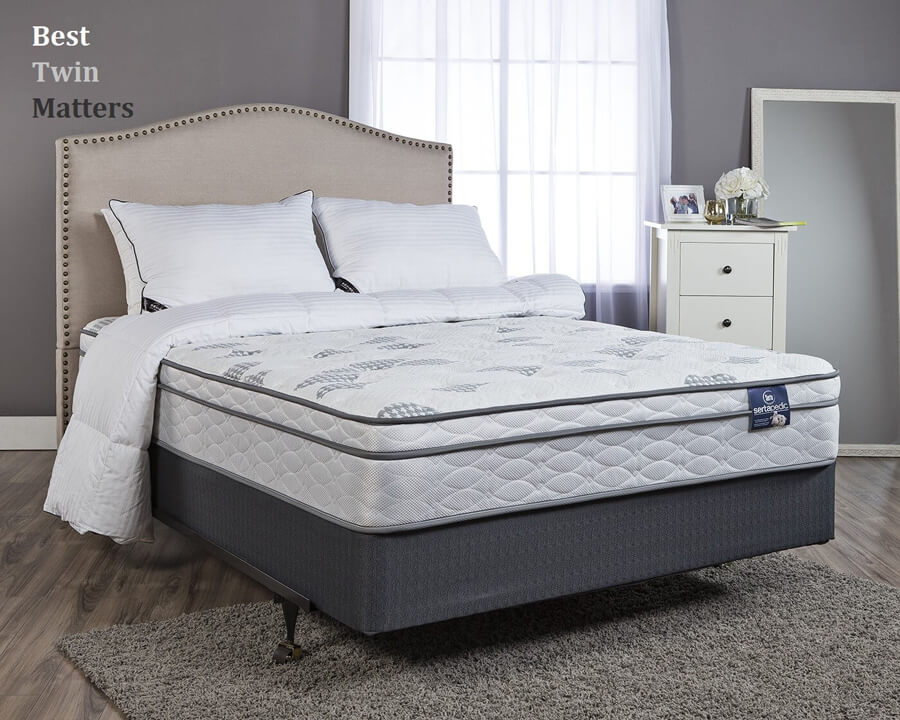 Now, how exactly did we build this rating? What influenced our choice?
Factors we look at
There is a large variety of items available in the market, and we have to choose carefully to highlight the best items for you. In the end, it boils down to your personal experience, yet we can break down the advantages of the mattress in a proper scheme.
So, here is a list of factors we will be paying attention to in our quest for the best twin mattress :
The quality of build. How well woven the fabric is, how noticeable the seams are and how long-lasting they are without losing initial exterior.
Durability . It is closely connected to the previous bullet point, yet stands out. Can the mattress hold weight without sagging
Longevity . the term of service for the high-end mattresses are generally rather long, however, there is a difference between different brands. Given that the price is rather high, you would
expect it to serve you for an extended period of time.
Edge support. How does the mattress withstand the applied pressure?
Body contouring. In our point of view, the best twin mattress embraces the sleeper and
provides a comfortable 'custom tailored' experience.
Each offered mattress is manufactured by a reliable brand and tested by years of service. For this reason, buyers are always pleased with the excellent quality and impeccable appearance of the product. Please see the characteristics and photos to make up your mind.
Our rating is also influenced by the customer service and support the brands provide. While it doesn't directly influence the quality of sleep, it is an important part of the customer experience, and we couldn't ignore it.
Brand
Type
Layers
Warranty and
trial
Price
Our rating
Helix
Dynamic
Hybrid
Four layers:
2'' Helix Dynamic
Foam,
2.4'' Pocketed Microcoils,
2'' Poly Foam,
4'' Base Foam
100-night
trial, 10-year
warranty
$600
Nest Bedding
Alexander
(Signature
series)
Memory Foam
Five layers:
1,5'' Soft Quilted Cover,
2'' 4 lb. Gel Memory Foam,
2'' 4 lb Visco Foam,
3'' SmartFlow Air Flow Foam,
4'' 1.8 Density Solid Edge Support Base Layers
100-night
trial, 20-year
warranty
$899
Novosbed Mattress
Memory Foam
Three layers:
2'' Premium Airflow Gel Foam,
2''- 3'' Premium
Memory Foam,
6''-7'' Premium Support Foam
120-night
trial, 15-year
warranty
Check Price on Amazon
Brooklyn
Bedding
TitanFlex
Foam
Three layers:
2'' comfort layer,
2'' support layer,
6'' high-density base foam
120-night
trial, 10-year
warranty
$425
Leesa
Memory Foam
Three layers:
cooling Avena foam,
2'' pressure relieving
memory foam,
6'' dense core support
100-night
trial, 10-year
warranty
$525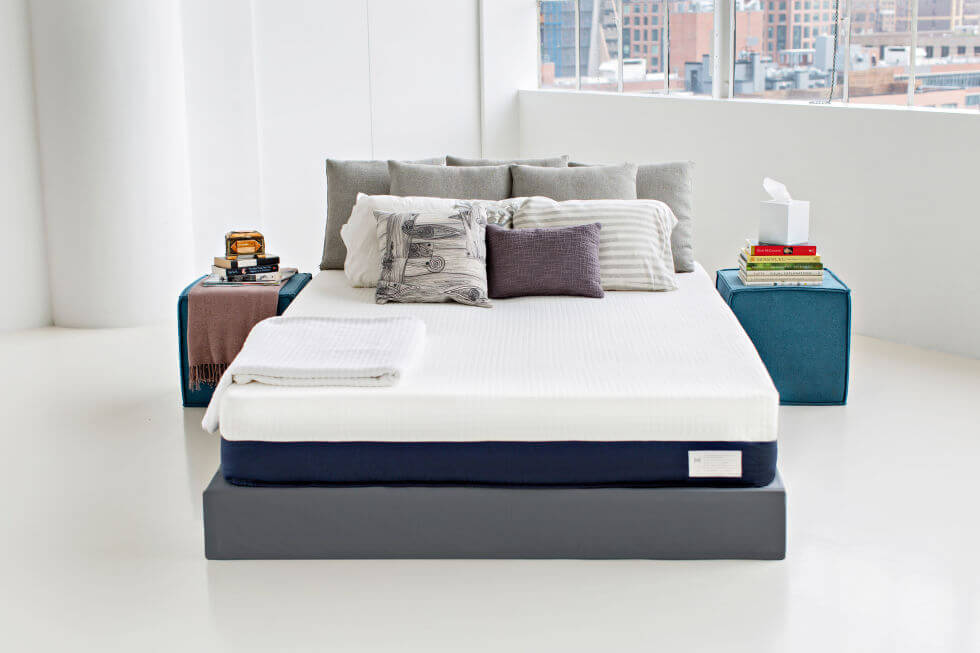 As one of the premium brands in the market, Helix takes great pride in producing their mattresses from high quality, environmentally friendly materials. Every piece is certified, and there is no off-gassing period. With most critical approach and meticulous attention to details, Helix presents one of the most high-end products available in the price range.
What are the advantages of this mattress?
The reactive structure that is ultimately adaptable thanks to the use of pocketed micro coils.
Incredible airflow. It's never too hot with proper air circulation.
Proper pressure relief.
These mattresses are generally a bit more firm than what you would expect which means you might require an overlay to make you feel comfortable. Varying density allows for fine adjustment of layers and ultimate comfort.
If the item does not suit you for some reason, then Helix will arrange a free pick up and full refund during the trial period.
The signature feature of the Helix mattresses is they use of trademark dynamic foam. Your mattress can be customized and personalized to fit your exact needs. The Helix mattresses will not be deformed over a long period of time and perfectly tolerate any transportation.
Helix mattresses have become popular worldwide thanks to great pressure relief they provide during rest. This reliable and comfy mattress will definitely improve your quality of sleep and life.
Nest Bedding Alexander Signature Series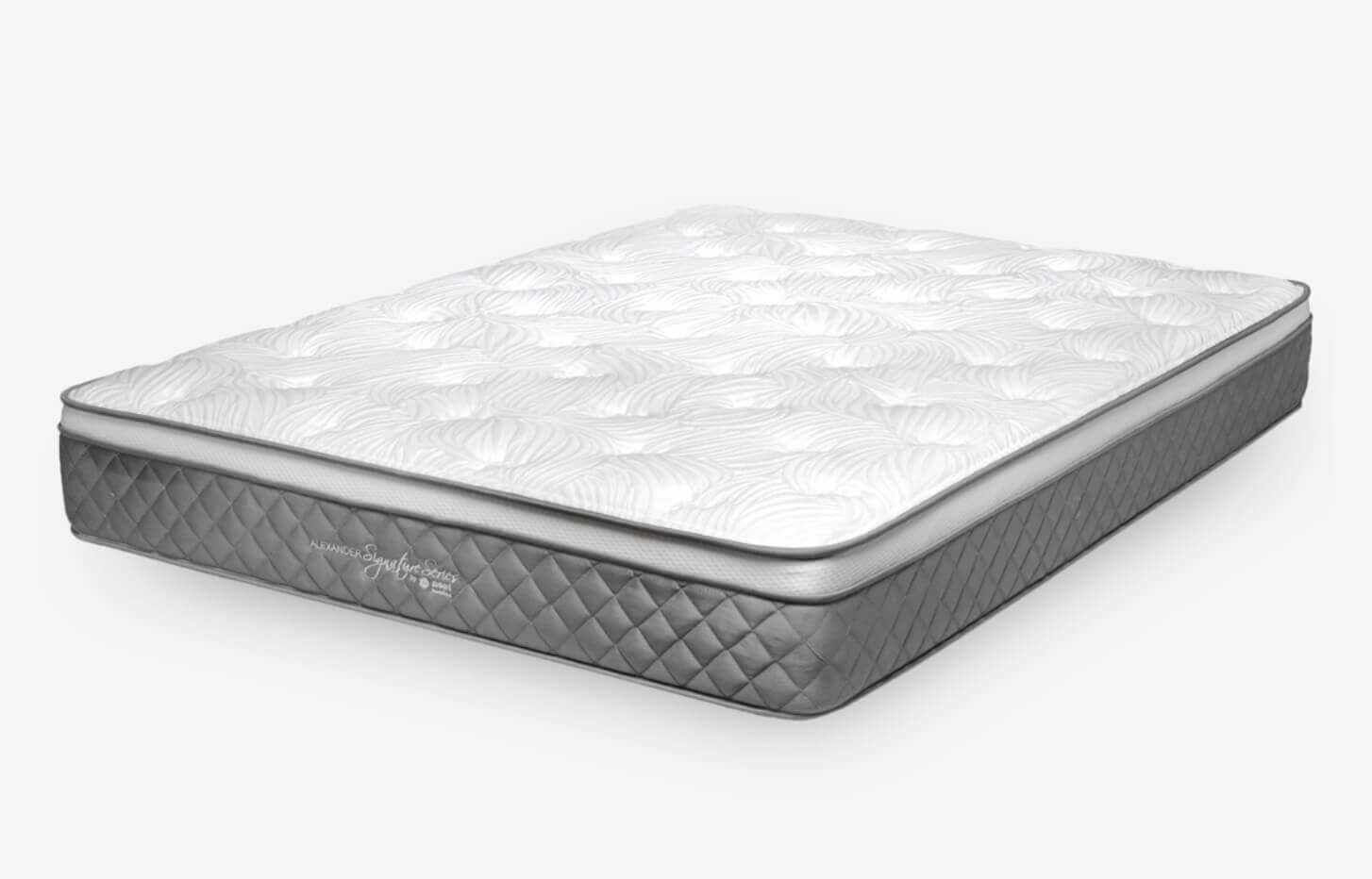 With three different firmness levels, the Alexander Signature mattresses will fit the preferences of a wide variety of sleeper.
It is arguably the best twin mattress thanks to the following qualities:
Very cool sleep – a perfect fit for regions where it's really hot in summer;
High-density gel memory foam provides outstanding edge support;
The manufacturer is absolutely sure of its quality and provides a 20-year warranty for the products in this series.
As for the downsides, the top layer is not reliably attached, so you might have to smoothen it out once in a while.
If you are looking for a customizable high-quality solution, this is your sure bet, an excellent model that is suitable for any person. It gives an opportunity to feel the reliability and elasticity and guarantees a sound sleep and an excellent day after a quality sleep.
Therefore, if you want to decorate your bedroom and enjoy comfortable rest, choose this particular model – balanced, comfortable and with great aesthetic qualities.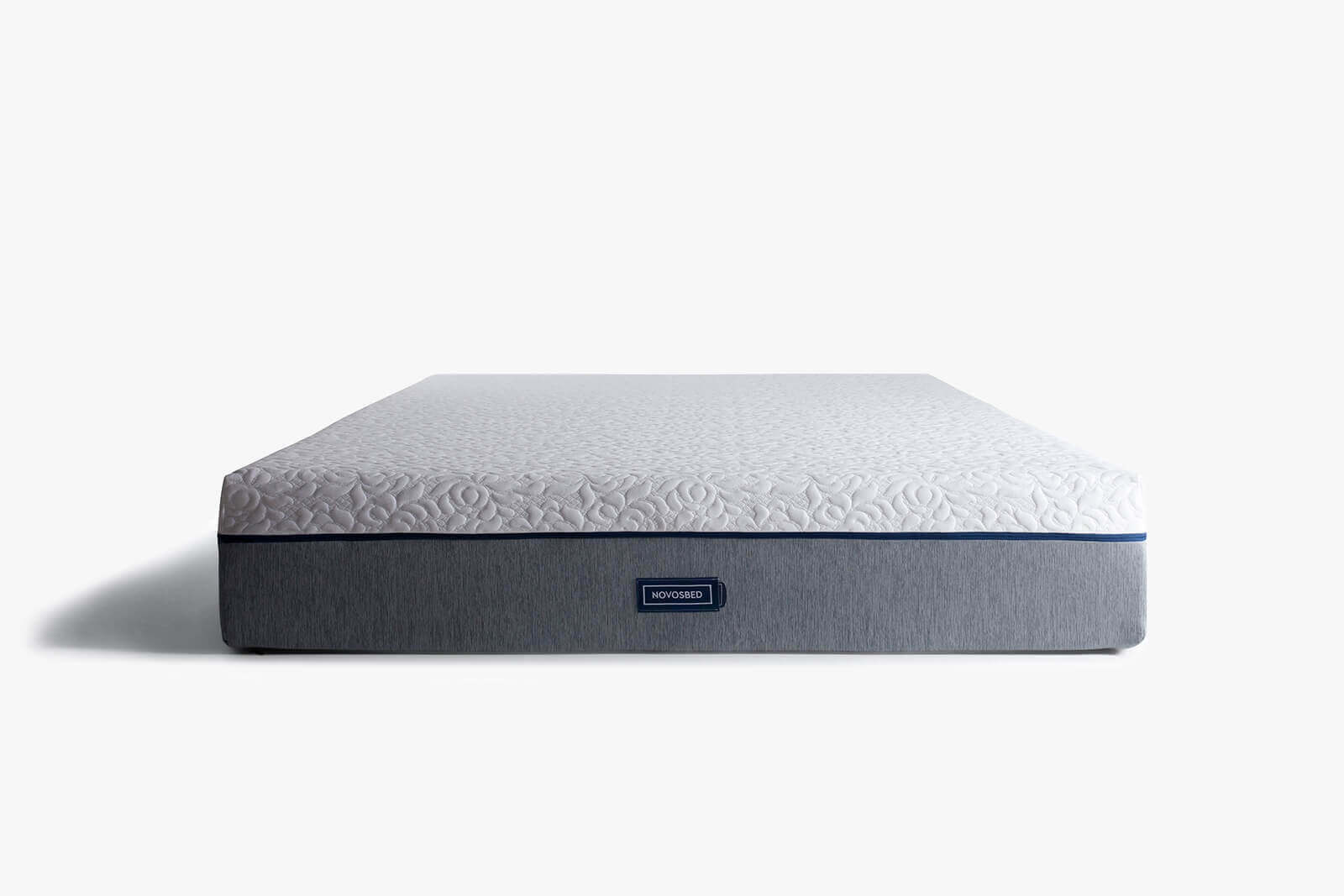 This is a reliable and inexpensive item that will last a long time, one that may claim to be the best twin mattress in the affordable price range. The item significantly increases the level of comfort during a night's sleep. With 15 years of warranty and 120 nights trial, the Novosbed claims to be an affordable luxury brand.
So what are its advantages?
The top layer is really soft, and you don't have to use sheets necessarily. You can simply take it
off and wash it once in a while.
Ultimate longevity – the foam keeps the mattress good as new for 15+ years.
The core is protected by the cover that is durable enough to protect the inner of the mattress from harmful impact.
Novosbed tends to be firmer than expected, but this is by far the only downside from our point of view.
This is a great combination of affordable pricing and luxury. Feel the touch of the comfort of designer fabrics that boast outstanding quality. Such mattresses have three levels of hardness and guarantee the quality sleep of each person sleeping on them. It is also intended for perfect balance and maximum comfort.
Washable Top Cover, integration of vertical air channels that promotes airflow and a trademarked 'Comfort+' foam layer that polishes the experience make this mattress stand out among competitors.
Therefore, for those who need a high-quality solution at an affordable cost, this is the best twin mattress that offers sufficient support and will provide the reliability and comfort that everyone
aspires to.
Brooklyn Bedding twin mattress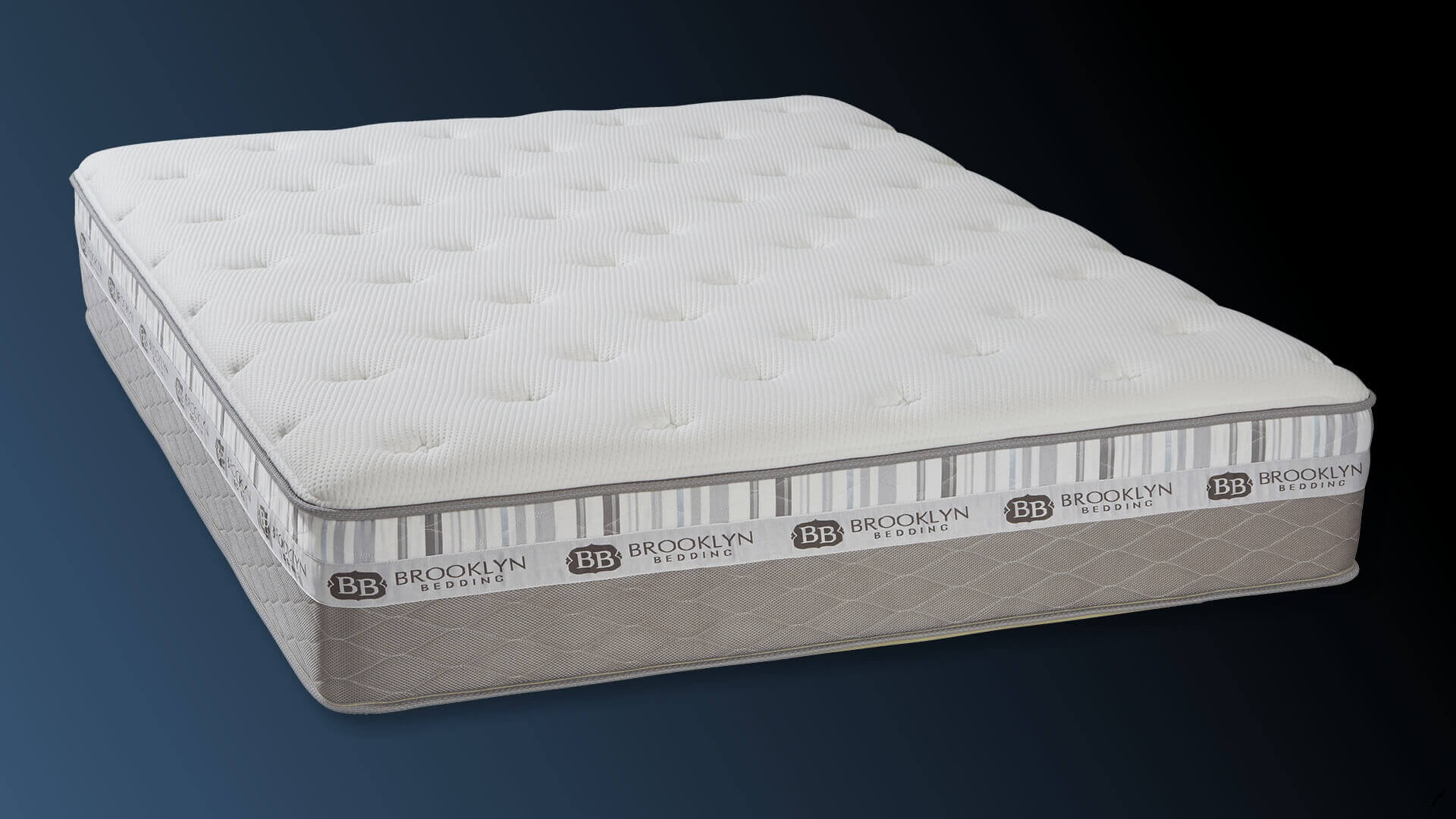 Buying a Brooklyn Bedding mattress is a sound investment. When you rest on it, you enjoy special comfort thanks to the use of high-quality luxurious materials and quality of build.
Which advantages are we exactly looking at in this particular case
Breathable fabric and multiple built-in ventilation channels.
Top grade materials and in-house quilting.
Great body contouring and unparalleled support and comfort. Doesn't sag under any body weight.
The Brooklyn Bedding mattresses are built with the use of patented TitanFlex foam and titanium beads. With its elastic qualities and longevity, it's a good investment in your quality of life.
As for the downsides, it may not sleep as cool as advertised, but the comfort level is still outstanding.
Brooklyn bedding takes great pride in the quality of build. The level of comfort exceeds your expectations. The mattress is so comfortable and beautiful that it allows you to relax even when you are in the worst mood after a very difficult working day.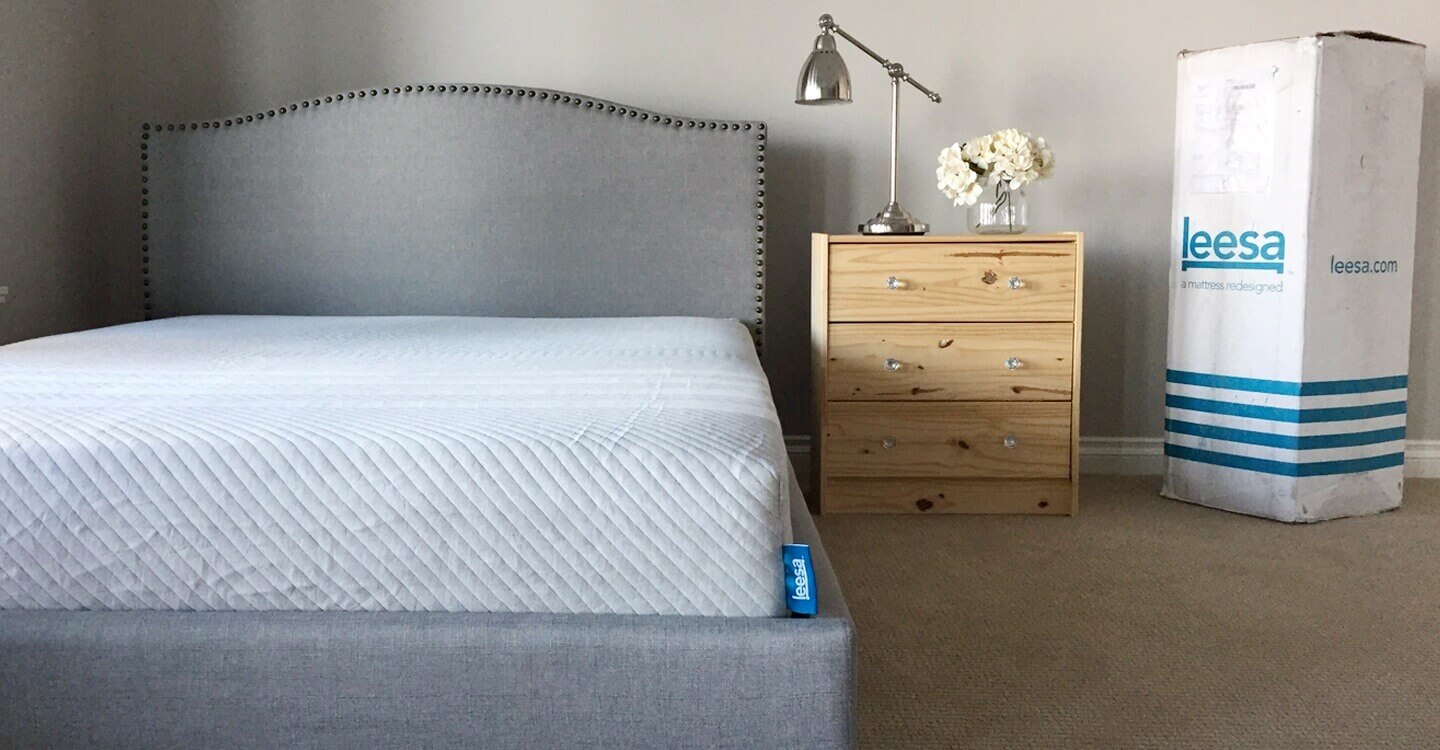 Once you see this mattress, you immediately fall in love with it. The item is quite elastic, and the patented structure helps distribute the body weight during sleep evenly. If you are looking for healthy and sound sleep, then this product is exactly what you're looking for.
Its advantages include the following:
Perfect cooling – the trademarked 'Avena' foam provides the necessary air circulation and enough bounce to make motion comfortable.
Body contouring and pressure relief – 2-inch memory foam.
Dense core support – strength and durability. Not too firm, perfect fit for most sleepers.
Please keep in mind that foam odor may take some time to dissipate after initial setup. It is a minor inconvenience and in our opinion, the pros by far outweigh the contras.
The Leesa mattress is considered to be among the top products in the industry. It provides comfortable night sleep and quality rest during a day nap. It is a great solution for every sleeper, both in terms of quality and price.
Summary
From our point of view, the Nest Bedding Alexander Signature series is the definition of comfort and a great pick for people who prefer the most luxurious best twin mattress. If you are looking for a mix of decent quality and affordable pricing, you should consider buying a Brooklyn Bedding mattress. For those who prefer a higher price range and long term of service, we recommend the Leesa brand that has conquered worldwide popularity thanks to its outstanding features.
Product links on Happysleepyhead are referral. We get a commission on purchases made through our links. More information in my disclosures.