How To Convert US Bed Sizes To UK And Rest Of The World
by | Last Updated
Picking the ideal size mattress is not easy, considering the extensive amount of choices available.
While you may find twin, King and queen-sized mattresses increasingly in the US, there are also some variations such as the California king, full XL, extra-long and Eastern King.
Ultimately, choosing the right mattress size depends mostly on your preference.
Understanding some essential considerations such as specifications, dimensions as well as your room size will narrow down the options for you and make it simpler to find the right mattress size.
Below we've created a complete guide for all things you need to consider when choosing your mattress size.
US Bed Sizes Chart
| | | |
| --- | --- | --- |
| SIZES | DIMENSIONS (IN) | DIMENSIONS (CM) |
| Crib | 27" X 52" | 68.5cm X 132cm |
| Twin | 39" X 75" | 96.5cm X 190.5cm |
| Twin XL | 39" X 80" | 96.5cm X 203.5cm |
| Full | 54" X 75" | 134.5cm X 190.5cm |
| Queen | 60" X 80" | 152.5cm X 203.5cm |
| King | 76" X 80" | 193cm X 203.5cm |
| Cal King | 72" X 84" | 183cm X 213.5cm |
Understanding US Bed Sizes
Crib
Crib mattresses at just the right size for your baby's first bed. For safety reasons, these mattresses are firmer than adult mattresses and fit most babies until toddler age.
However, it may last some children much longer as exact growing time is different with each child. Like adult mattresses, foam and innerspring mattresses work well depending on preference.
Some crib mattresses are great for portability and are easier to clean in case of spills.
Twin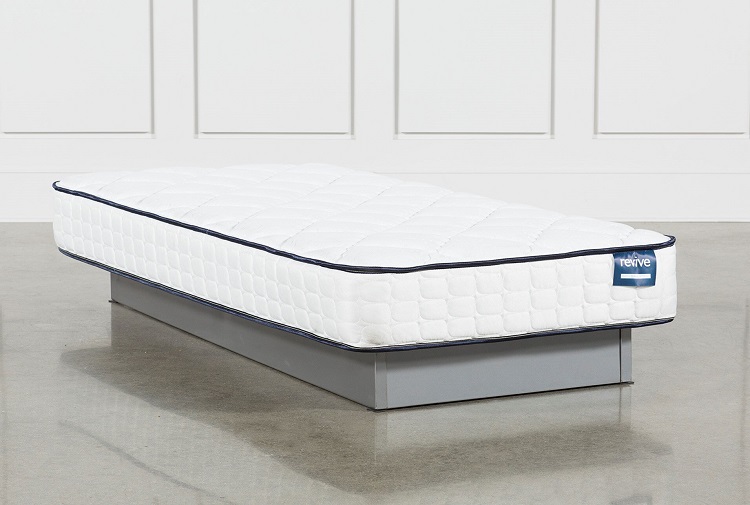 This is the ideal size mattress for most kids to sleep on through childhood.
Twin mattresses are also known as single mattresses and are slimmer in size, and this makes them easy to fit side-by-side in shared kids bedrooms or even stacked on bunk beds.
They work in guest bedrooms as well as odd-shaped spaces due to their modest size, which makes it easy to move around as necessary.
Twin XL
Whether you are decorating your college students dorm room or looking to give growing kids more space to stretch out in a small bedroom, a Twin XL is the ideal choice.
It combines versatility, affordability and manoeuvrability in one single mattress.
Full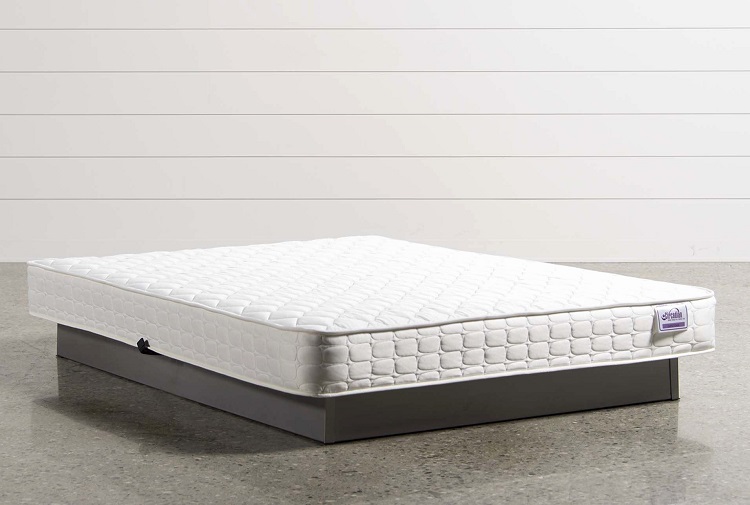 Full mattresses are designed for single sleepers . A full mattress provides a good compromise between twin and Queen mattresses.
These mattresses will suit teens who have outgrown their childhood beds and enjoy the abundant space. Young graduates also appreciate the affordable price and size when trying to outfit small apartments.
A full mattress makes for a valuable investment, and it can eventually be used in a guest bedroom once the children have grown out of it.
Queen
Queen mattresses offer lots of space, but if you find that it lacks, in space, for you and your partner a King mattress would probably be a good fit.
However, the larger size makes moving the King mattress set around a bit more challenging and this is with the cream mattress is an ideal combination off abundant space as well as easy maneuverability.
King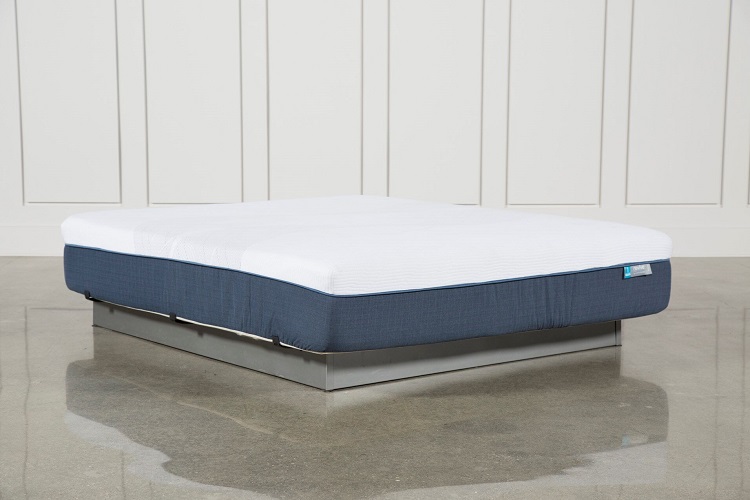 A king size mattress is a great fit if you and your partner routinely share the bed with pets or young children.
The larger size will make moving around this mattresses more difficult; however, King mattresses can sit atop two twin box springs that push together, and this makes moving the whole bed into a room much easier.
Cal King
This mattress is designed for people whose feet have always hung off the edge of the mattress while trying to sleep.
The size offers an abundance of space for couples to share, and it's slightly narrower dimensions make the California king easily fit in most rooms.
Uk Bed Sizes Chart
| | | |
| --- | --- | --- |
| Bed/Mattress Size | Dimensions (Imperial) | Dimensions (Metric) |
| Small Single | 2'6" x 6'3" | 75 x 190 cm |
| Single | 3'0" x 6'3" | 90 x 190 cm |
| Small Double (Queen) | 4'0" x 6'3" | 120 x 190 cm |
| Double | 4'6" x 6'3" | 135 x 190 cm |
| King Size | 5'0" x 6'6" | 150 x 200 cm |
| Super King Size | 6'0" x 6'6" | 180 x 200 cm |
Understanding UK Bed Sizes
Small Single
Small single mattresses are designed for young children, and the small single bed frames work well in smaller bedrooms where space is limited.
It's also a good transition bed for toddlers moving to the first bed.
Single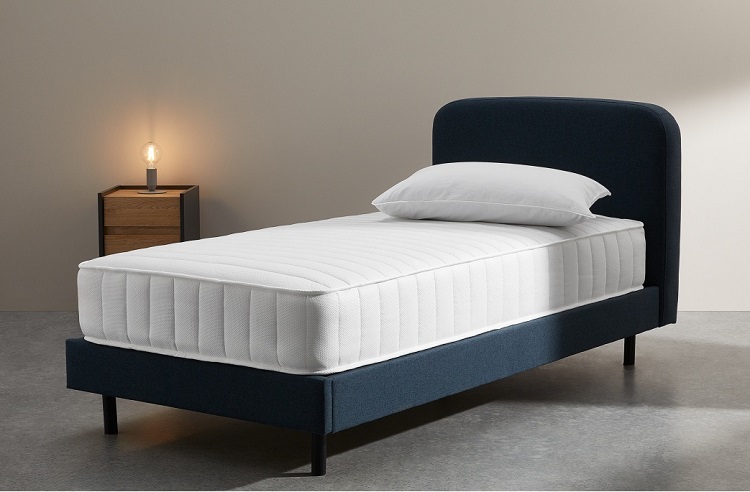 Single mattresses are suitable for children and adults. Single beds are wider than small singles and provide a good amount of room for single people.
This is probably one of the most common sized beds for children, and they fit in bunk beds as well.
Small Double
A small double bed is also known as a Queen or three-quarter and is wider than a single bed by smaller than a double.
It offers plenty of space for one and enough room for two adults if you like to sleep cozily. It's great for smaller bedrooms and guest bedrooms where a standard double bed would be awkward.
Standard Double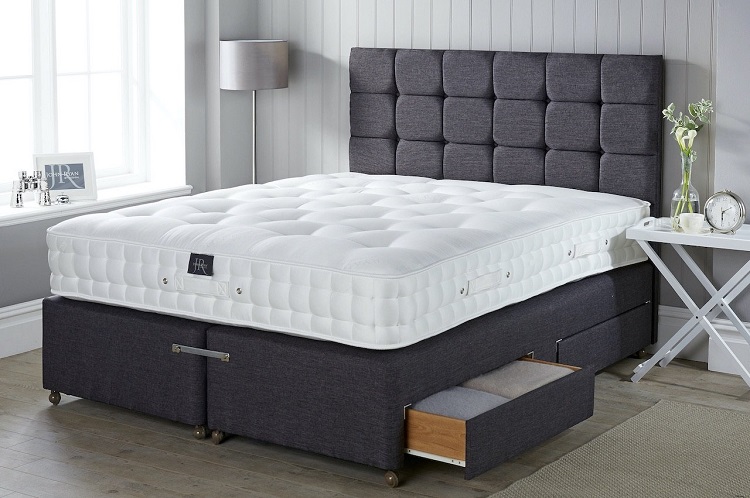 A standard double bed is designed to sleep, two adults. And this is one of the most common and widely available sizes for all bed types in the UK.
King Size
A standard king-size bed includes a longer length than the standard double. A king-size bed provides plenty of room for two adult sleepers but is only suitable for larger bedrooms that have ample space.
Super King-Size
The king-size bed is the largest of all and provides an abundance of luxurious space for two sleeping people. This bed is ideal for couples who prefer their own space.
What Is The Easiest Way To Convert It?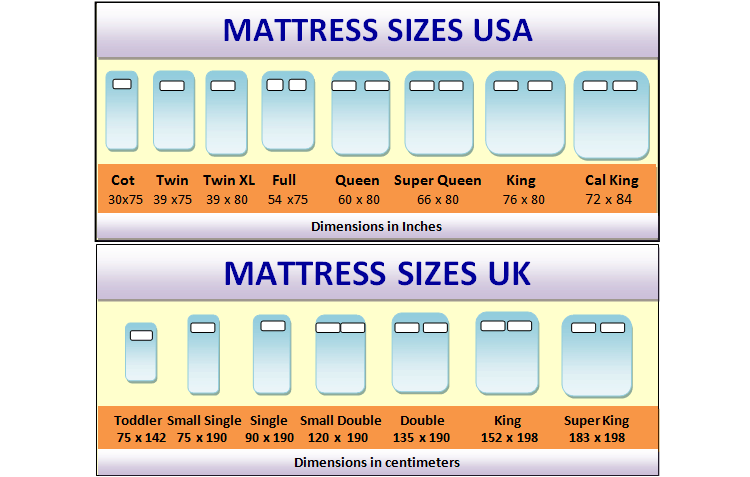 When it comes to mattress sizes, people in the UK are quite rigid.
It's simply a single mattress for the kids, a double for you, and if you're feeling extra fancy, then perhaps a king. However, there are far more mattress sizes on the market than you may think.
Some of those sizes include a single, small double, full double, King, and Super King size.
The size of the mattress you choose will also depend on a number of factors such as your height and the size of your room etc.
Something to bear in mind is that mattress dimensions should always be 10 cm longer than the tallest person who will be using the bed.
This ensures that no one's feet are hanging off the bed while they are sleeping or even worse being left exposed for cats or dogs that might want to take a playful nibble.
In addition to height, you also need to consider stretching space. We all love to stretch out in bed, however, if there's not enough space, you can accidentally elbow your partner in the face, and nobody wants that.
So to avoid arguments lay on a mattress with your hands tucked under your head and your elbows pointing outwards, if your elbows touch your partner or the edge of your bed then you likely need a larger mattress.
When it comes to UK and US size mattresses, they can differ significantly. For example, a UK king-size bed is more or less equivalent to a UK queen-sized bed.
In the US, you'll be able to find twin, full, queen, and king size beds and mattresses. There are a few specialty sizes as well, such as the California King and Eastern King.
In the UK, standard bed sizes are single, double, king-size, and super king-size. Small single beds and small double beds have become more common lately.
There is no easy or foolproof way to convert a US size mattress to a UK and vice versa however the following information will make it easier for you to understand the difference in sizes.
Single Bed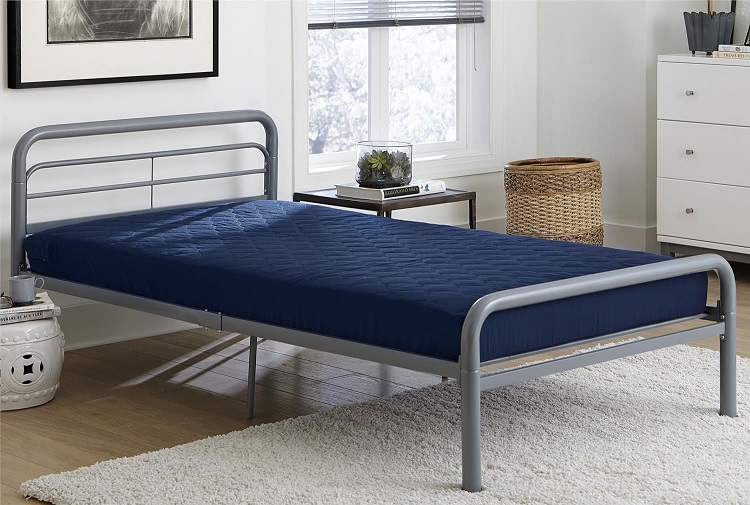 Our standard UK single bed is 3'0″ x 6'3″. In the States, it's referred to as a twin bed and measures 3'2″ x 6'2″.
Double Bed
The UK double is 4'6″ x 6'3″. This is called full in America and measures 4'6″ x 6'2″
King Size Bed
Our king-size bed measures 5'0″ x 6'6″. This is the closest to the American queen which is 5'0″ x 6'8″.
Super King Size Bed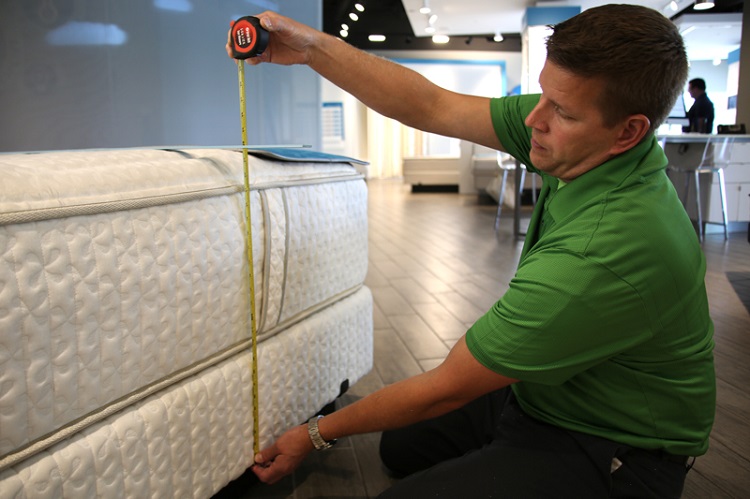 The UK super king-size bed measures 6'0″ x 6'6″. An American king is 6'4″ x 6'8″. The California king is extra-long and is 6'0″ x 7'0″.
What About The Rest Of The World?
Bed sizes vary across the world.
This is mostly due to differences in manufacturers as well as country standards.
Bed size differences can play a huge role if you move from one country to another and bring your existing sheets that were fitted on your bed to another country.
Not being aware of the variations of the size of beds could even result in bad calculations with bedroom size.
So one of the best things to do if you are moving from one country to another is to go online and do your research on the differences in bed sizes or the dimensions of beds before placing your order.