How Much Time Do College Students Sleep
by | Last Updated
Did you go to college?
If the answer is yes, you probably remember feeling like a zombie half of the time.
It's not a secret that college kids don't get enough rest.
But what are the numbers exactly? How much do students sleep? And what circumstances does their sleep quality depend on?
To find the answers to those questions, we've surveyed 10,000 college students all across America. Let's see what they had to say.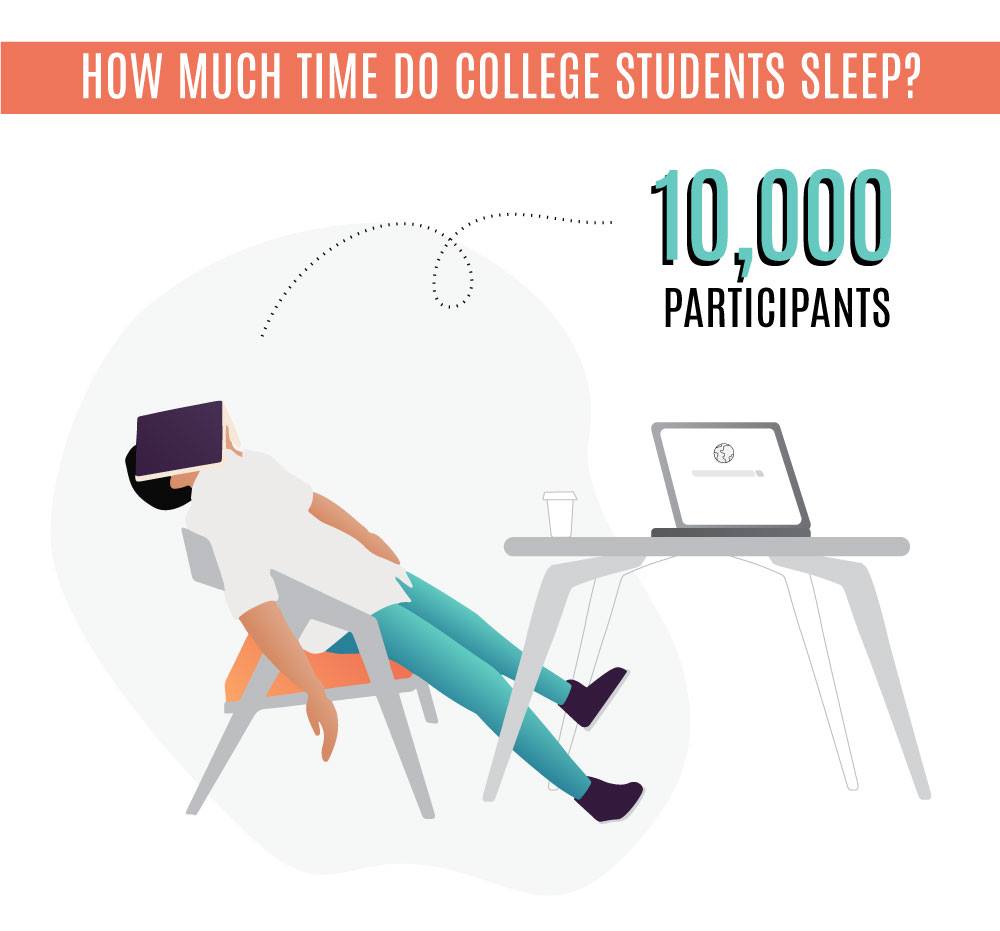 So, How Much Time Do Students Spend Sleeping?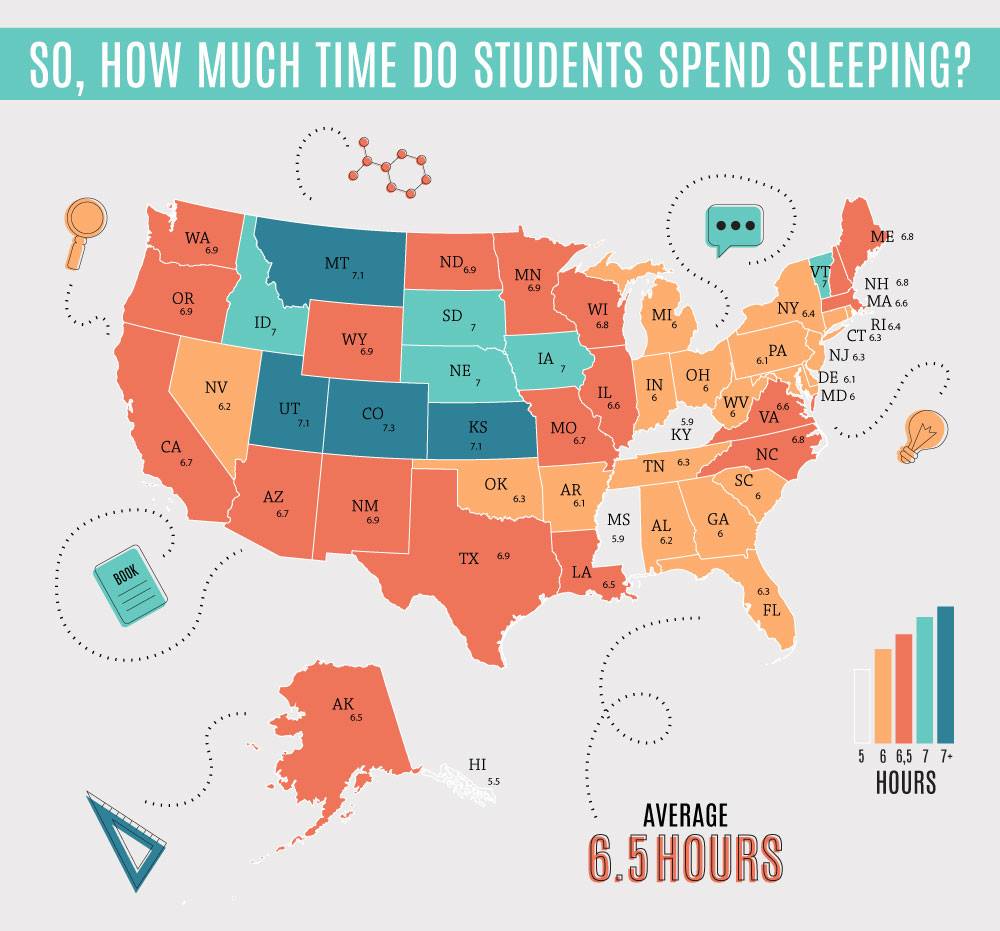 Figuring out how much time modern-day American students spend sleeping isn't such a hard task. Actually, it is widely known that 80% of college kids get less than 7 hours of sleep on average. To be more exact, the average number all across America is 6.5 hours.
Of course, the number differs depending on each student. Interestingly enough, numbers also differ depending on the state:
Alabama – 6.2 hours

Alaska – 6.5 hours

Arizona – 6.7 hours

Arkansas – 6.1 hours

California – 6.7 hours

Colorado – 7.3 hours

Connecticut – 6.3 hours

Delaware – 6.1 hours

District of Columbia – 6.9 hours

Florida – 6.3 hours

Georgia – 6 hours

Hawaii – 5.5 hours

Idaho – 7 hours

Illinois – 6.6 hours

Indiana – 6 hours

Iowa – 7 hours

Kansas – 7.1 hours
Kentucky – 5.9 hours

Louisiana – 6.5 hours

Maine – 6.8 hours

Maryland – 6 hours

Massachusetts – 6.6 hours

Michigan – 6 hours

Minnesota – 6.9 hours

Mississippi – 5.9 hours

Missouri – 6.7 hours

Montana – 7.1 hours

Nebraska – 7 hours

Nevada – 6.2 hours

New Hampshire – 6.8 hours

New Jersey – 6.3 hours

New Mexico – 6.9 hours

North Carolina – 6.8 hours

North Dakota – 6.9 hours
Ohio – 6 hours

Oklahoma – 6.3 hours

Oregon – 6.9 hours

Pennsylvania – 6.1 hours

Rhode Island – 6.4 hours

South Carolina – 6 hours

South Dakota – 7 hours

Tennessee – 6.3 hours

Texas – 6.9 hours

Utah – 7.1 hours

Vermont – 7 hours

Virginia – 6.6 hours

Washington – 6.9 hours

West Virginia – 6 hours

Wisconsin – 6.8 hours

Wyoming – 6.9 hours
Looks like there's a tendency for the southern states to get less sleep than the northern ones (on average, of course). There are a couple of states where kids get a decent number of hours for a restful sleep (for instance, South Dakota (7 hours) and Colorado (7.3 hours)), but overall, college students of America clearly do not get enough sleep.
Can Field of Study Affect Students' Sleep?
After surveying thousands of college students, we have noticed an interesting tendency: groups of students from particular fields of study get either more or less sleep than the other groups. Let's look at the examples below.
"Sleep-deprived college students may get sick more often. This happens because their immune system isn't functioning on a normal level."
Now, students involved with the following fields of study get the most sleep:
Anthropology;

English Language and Literature;

Nutritional Sciences;

Sociology;

Public Administration.
As for the least amount of sleep, it is linked to these fields of study:
Architecture;

Biological Engineering;

Psychology;

Computer Science;

Biomedical Sciences.
Why does it happen? Sleep experts say that college students get more sleep or less sleep because of two reasons:
They either have a very busy academic life (meaning many classes and an immense workload) or they are stressing out too much about their academic success.
Does Gender Affect Students' Sleep Quality?
As it turns out, yes. Our research shows that female college students get less sleep than male students do. On average, a female student gets 5.8-6.2 hours of sleep, while male college students sleep for 6.5-6.8 hours.
"It is proved the lack of sleep in college kids has a direct relation to their stress levels."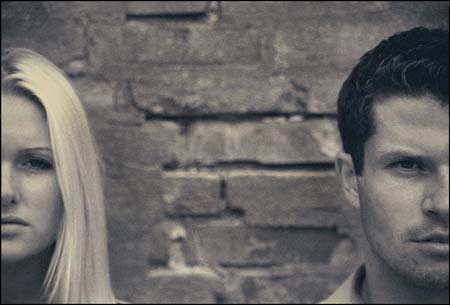 And it gets worse:
23% of female respondents said they were experiencing repeated sleep issues like problem falling asleep, feeling tired and fatigue in the morning, or waking up during the night.
Why does it happen?
Doctors (particularly, neuroscientists) say that female brains tend to work harder than male brains.
Don't get me wrong:
This doesn't mean that men are lazier or more stupid than women. It just means that female brains tend to multitask more, which means they get tired faster. Consequently, women stress out much more easily too. That's probably why female students get less sleep than male students.
Days of the Week: How Do They Affect Students' Sleep Regiment?
Another interesting thing we've found out during our survey is that college kids have a different sleep regime depending on the day of the week.
Here's how much hours of sleep they get during the week on average:
Sunday – 7.6 hours

Monday – 6.1 hours

Tuesday – 6.3 hours

Wednesday – 5.9 hours

Thursday – 5.8 hours

Friday – 6 hours

Sunday – 7.9 hours
As you can see, many college students prefer to sleep in during the weekend. This helps them "catch up" and get a bit more rest after a rather sleep-deprived week.
"Many college students admit that they tend to use their gadgets a lot before sleep. This may result in them having trouble falling asleep since the gadget screens eliminate the blue light, which has a stimulating effect on the brain."
Again, we have learned that male students get more sleep during the weekend than female college students. On average, male responders get 8-8.5 hours of sleep on Saturdays and Sundays. At the same time, females get 7-7.5 hours of sleep on weekends.
Other College Students' Sleep Habits
We already know that college kids don't get enough sleep. But is there any extra data?
Yes. Here are some other findings we got from our survey:
The majority of subtends go to bed at 11 p.m. – 12 a.m. on weekdays and at 1 a.m. – 3 a.m. on weekends.

49% of the surveyed college students say that they never take naps during the weekdays.

88% of college students believe (or are worried about the fact) that the lack of sleep may negatively influence their academic performance.

3% of students use prescription medications to deal with their sleep issues.

70% of students claim that they have troubles falling asleep because of the stress levels, which are (in the majority of cases) linked to their academic performance and workload.

24% of students noted that they regularly stay up all night (once a week on average).
What about you? Are you one of those students who doesn't get enough sleep? Or are you trying to balance your academic life and proper rest? Let us know in the comments!
Content Sharing Rights
You are free to share the info and the images from this article. However, please mention this page as the original source when using the data.