20 Unusual Bed Styles Found Around The World
by | Last Updated
As individuals, we spend approximately eight hours a day, 56 hours a week and 240 hours a month doing, that's right…sleeping!
So, in other words, we spend one-third of our lives doing nothing, and if you love to see that ripe old age of 90, it means you have spent approximately 30 years sleeping.
So why not treat yourself to something as sublime as a supercool bed suspended in the air with industrial magnets or if you are one of those people that have trouble sleeping, then an insomnia curing bed might just do the trick.
The truth is there are at least eight different bed sizes and countless different types of beds around the world. So choosing your bed might be a bit more challenging than you thought.
This piece is geared towards helping people purchase a mattress online and becoming more aware of the different types of beds out there.
Top 10 Strange, Weird and Wacky Beds from Around the World
1. Book Bed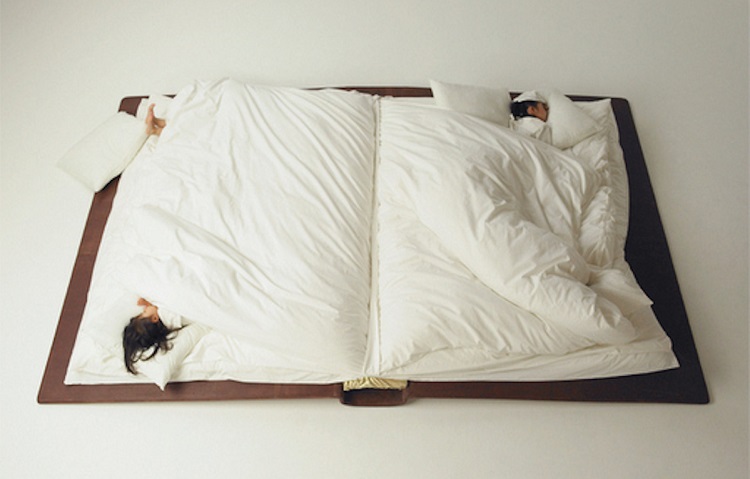 Photographer and innovator Yusuke Suzuki created this fold-up bed to eliminate the issue of lack of space faced by a lot of urban-dwelling Japanese families.
This fold-up bed is designed in the shape of a book. The book is opened at night, and the pages serve as a duvet and pillows, and it also comes with large cut-out shapes and illustrations.
During the day, it can be folded up and used as a playmat.
2. Vertical Bed
This bed encases the sleeper in a comfortable cushion resembling a giant marshmallow. It also supports the body in an upright position making it possible to actually fall off to sleep while being upright.
3. Rocking Bed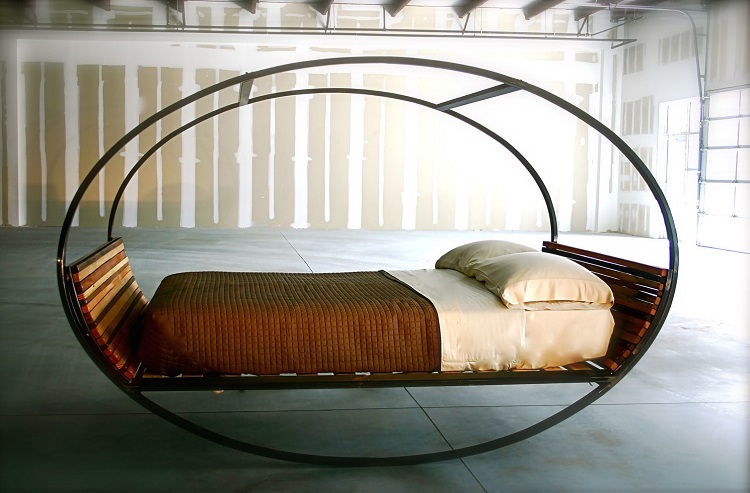 The state-of-the-art design resembles the rocking motion of when you were in your mother's womb. Now you can finally do it yourself whether your mother's around or not.
4. Bird's Nest Bed
Dedicated to breathing new ideas, this Giants bird bed is designed as part of a Green Garden Exhibition. It was part of the opening event at O*GE gallery in April 2008.
5. Hamburger Bed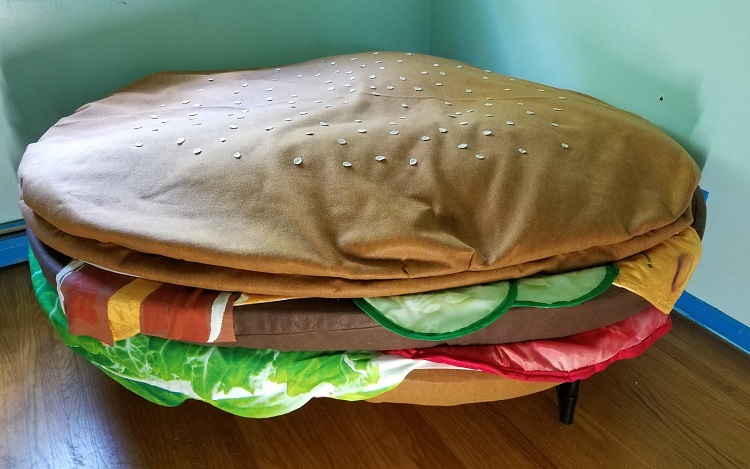 Using a round mattress, you can make everything else yourself to resemble this hamburger bed. The bed is 8 inches in diameter and stands about 3 inches tall.
Surprisingly enough, the owner says it's actually the most comfortable bed that she has ever owned.
6. Hanging Hammock Bed
This piece combines beauty and functionality to create this hanging hammock bed. The industrial standard cloth piece is hand finished and has classic zigzag stitching.
It's unique in both style and manufacturing.
The bed can be taken down when space is needed, moved around easily to make cleaning convenient, and the chains can be shortened at the back to create a somewhat aerial sofa by day.
7. Letto Zip Bed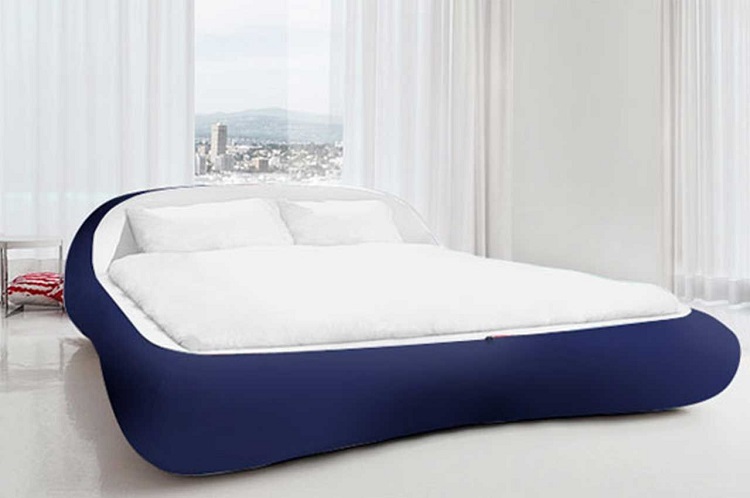 If you're one of the people that hates making up the bed in the morning, then this bed is definitely going to be a lifesaver. Simply zip up all the mess, and no one will ever notice.
8. Magnetic Floating bed
This bed harnesses the power of opposing industrial-strength magnets which enables it to float.
The full-scale bed can hold 900 kg of weight while the smaller full-scale platform can safely hold 80 kg. There's nothing that says state-of-the-art and cutting edge like this bed does.
9. Concealed Bed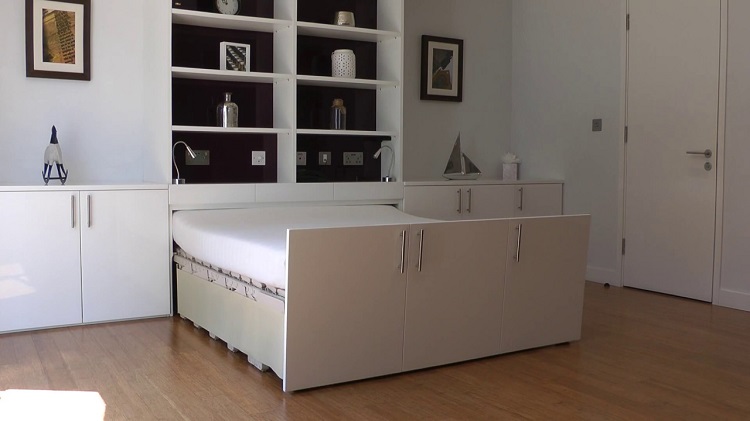 This bed can be described as a combination or cross between a bed and a vault.
There's a convenient mattress on the top and underneath you have a queen-sized 10 gauge steel box which is fitted with 1/4 inches big hinged doors each of which is 140 pounds.
This bed can be folded up during the day, creating additional space in the room, and no one would even know that it's there.
10. Wave Bed
The design of this bed is nothing short of spectacular. The sides resemble waves, and there is also a convenient wooden ladder placed in the middle allowing you access to the bed.
It's convenient, and the area underneath is still usable.
11. Sonic Bed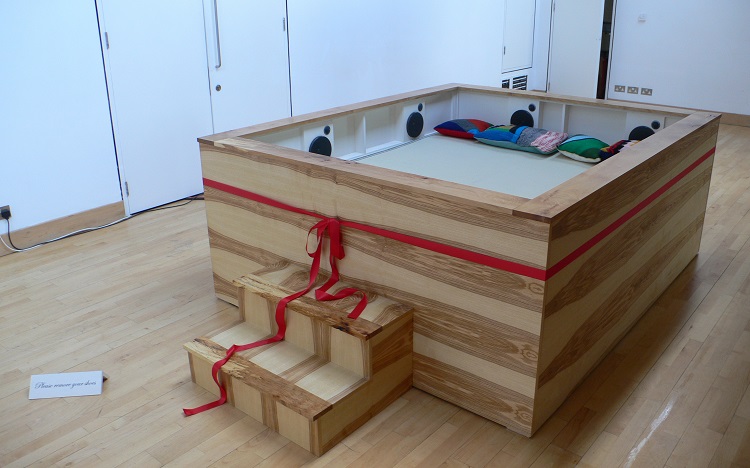 This Sonic bed is also a portable unit, and it's designed to play music to soothe you into a deeper state of sleep. It's a great option for those who prefer to fall off to sleep while listening to music in the background.
12. Ottoman Bed
There's something particularly interesting and extremely unique when it comes to the design of this bed.
Throughout the day, it can be used as a regular footrest; however, at night, it's the perfect single or twin bed for a sleepover.
13. Cabin Bed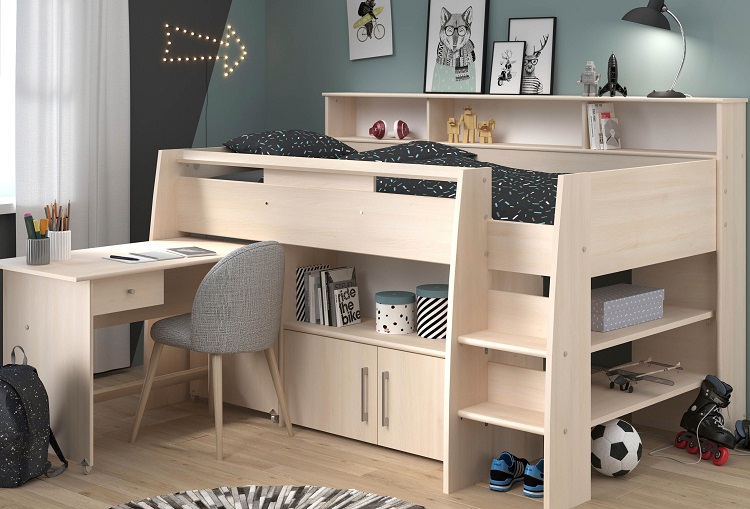 This Cabin bed is basically a part of the bunk family, but it comes with a whole lot of bells and whistles.
This makes it particularly convenient for a child's bedroom since there's a tremendous amount of space beneath the bed.
There is a variety of different styles, sizes and colors to choose from, and you can give your child a truly unique and quirky bed.
14. Water Bed
This may not be amongst the most revered and wacky beds from around the world because it is still used by quite a few people today. Waterbeds are like the name suggests, filled with water.
They are usually used for therapies, but some people actually find them very appealing and soothing, so they use it for domestic purposes as well.
15. The Fluttua Floating Bed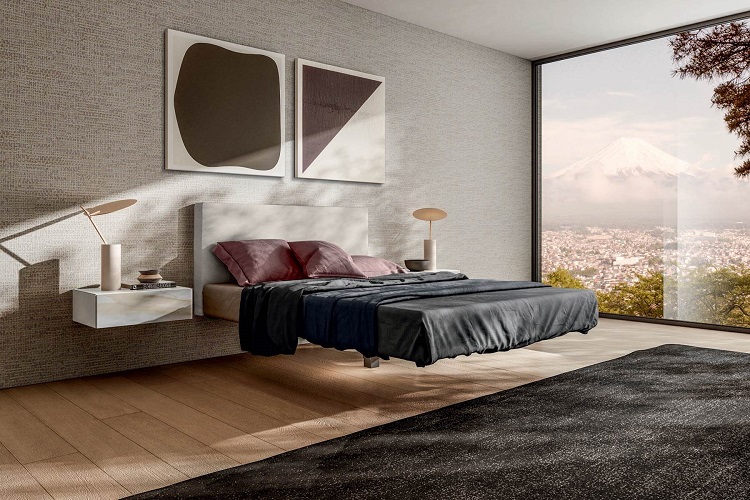 This is a height-adjustable, suspended bed that is available in a round or rectangular shape. The bed eliminates everything superfluous and leaves more room for thought.
The main characteristic of this product is its single height-adjustable central leg as well as a multilayer base combined with a solid iron structure that is anchored to the wall.
16. Self-making Bed
For generations, it has been said by lazy people around the world that there's no point in making up the bed because you're simply going to mess it up again the same night.
With this high-tech bed, there's no excuse because it actually makes itself by pulling up and straightening sheets and blankets automatically.
So ultimately, this bed is a combination of technology, used to do what it always has done, which is make life simpler, better and more convenient for mankind.
17. Sleeper Pod Bed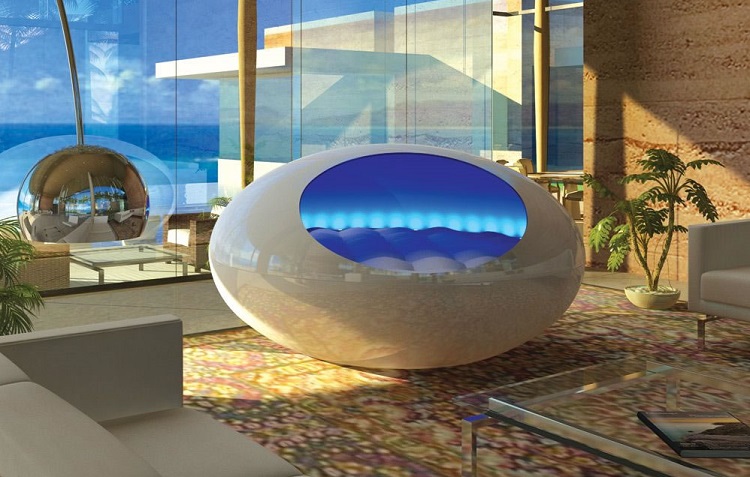 While these beds may be weird looking and they are, they are actually designed for busy people on the go who need to grab a quick power nap every now and again.
18. Tunnel Bed
This is a lightweight, cozy, hiding space in which you can catch a snooze whenever you feel like. So while this bed type may be a bit strange and extreme for some people, others appreciate the little hideaway that it offers.
19. Boat Bed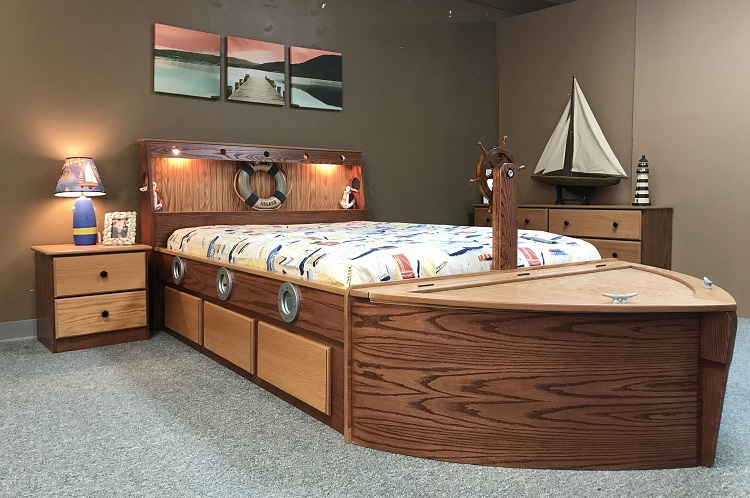 This boat bed will have you drifting off to sleep and probably drifting off to sea in your dreams. There's something about the idea of sleeping in a boat that makes you feel calm and relaxed.
20. Cinema Bed
This is probably the world's most advanced bed. It includes everything you need to create the ultimate home cinema experience right in the comfort of your very own bed.
It includes a canopy with automatic blinds, a full sound system, LED lights and of course a retractable cinema screen.
Conclusion
With so many weird, wacky and wonderful bed designs to choose from, why settle for the ordinary when you can have the sublime.