Best Coccyx Seat Cushions & Pillows For Tailbone Pain, According to Experts
by | Last Updated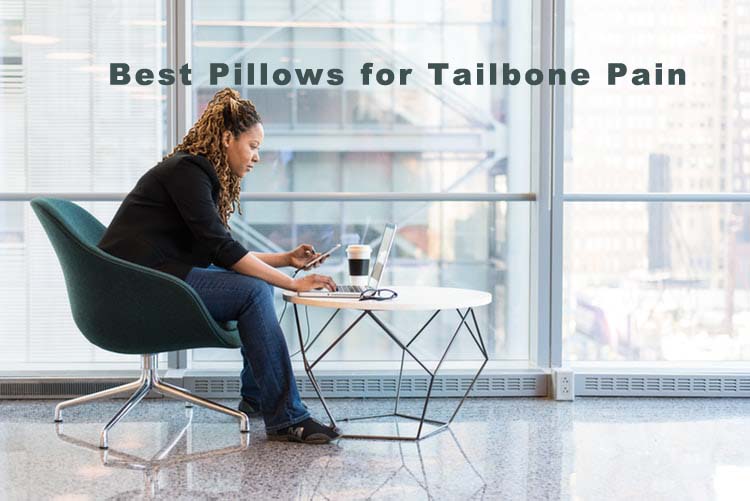 Tailbone pain, or coccydynia, is a painful sensation localized at the base of the spine. It typically worsens while sitting or during any activity that involves putting pressure on the lower back and pelvis.
Coccydynia isn't always preventable, but you can successfully manage its manifestations with the right sitting pillow.
And I'm here to help you choose one!
Take a look at the best coccyx seat cushions and pillows for tailbone pain that I've reviewed for you below, and let's see which one can help you most effectively!
| Model | Type | Dimensions | Rating |
| --- | --- | --- | --- |
| Xtreme Comforts | Ergonomic memory foam pillow | 18 x 14 x 3 inches | |
| ComfiLife | Memory foam pillow with a gel insert | 17.6 x 13.8 x 2.8 inches | |
| Feagar | Memory foam pillow with a cut-out design | 17.7 x 15 x 5.1 inches | |
| Desk Jockey | Wedge-shaped memory foam cushion | 14 x 13 x 3 inches | |
| Aylio Donut | Donut-shaped memory foam cushion | 18 x 16 x 2.5 inches | |
Our Reviews of 5 Best Coccyx Pillows for Tailbone Pain
Best for Pressure Relief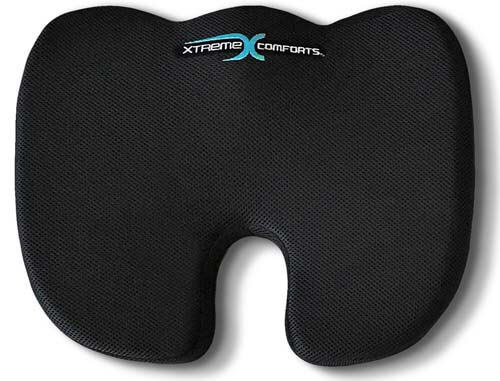 Xtreme Comforts is on my list of the best coccyx pillows because it combines ergonomic design and comfortable materials. This pillow can support proper pelvic positioning and lumbar spine alignment, helping you get rid of tailbone pain.
The cushion features a cut-out design and is made of dense memory foam. This material easily adapts to your body curves and removes the pressure from the base of your spine.
The removable mesh cover is easy to maintain and washing machine-friendly. Also, the cushion has an anti-skid bottom that helps you keep it in place on any surface. A sewn-in handle and a carrying bag among the other pleasant features help you take your pillow wherever you need and always feel comfortable.
The strongest point of the Xtreme Comfort cushion is its pressure-relieving design. Both the shape and the material choice contribute to this and result in a pretty cradling pillow that will support your lower back.
As for the drawbacks, I'd say that the size might be a bit small for some users. The pillow fits the standard office chairs but may fail to offer you proper support if you're a large guy or girl.
I think that the Xtreme Comforts pillow is a good choice. Being very supportive, it can adjust to your body shape and prevent tailbone pain.
Check out this pillow on amazon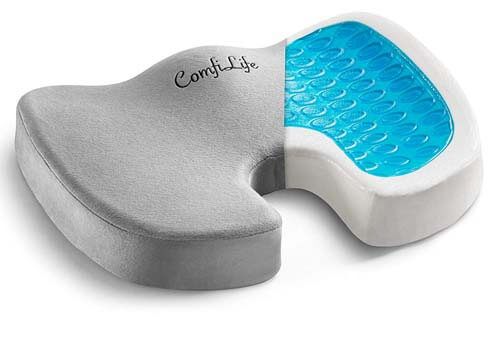 The main criteria I've determined when reviewing the best cushions for tailbone pain is that you should be able to sit on them for hours without discomfort, as you would normally do in an office chair. And this is why the model by ComfiLife is here: whether you sit on it for 15 minutes or all the standard 8-hour working day long — it will feel equally comfortable.
So, the cushion is made of sturdy memory foam for better contouring. The great thing is, the upper part of the pillow features a gel layer. The gel doesn't trap heat, so the pillow won't get uncomfortably hot if you sit on it for long.
The cover has a velour-like feel and is washable, which makes the maintenance easier. Also, the pillow has a handle for carrying it around and can fit any type of seat, be it an office chair, recliner, or even a plane.
I was impressed the most by the fact that this pillow remains literally unnoticeable while you're sitting on it. It can offer you the needed relief and support for hours on end. Office workers will definitely appreciate this feature.
The possible downside may be hidden in the foam. It does feel and look well-made, but some users report that the cushion may go completely flat within the first year of use. However, given the price, it's still good durability.
If you need a cushion that can cradle your backside for a long time without making it numb, I definitely recommend you invest in this model by Comfilife.
Check out this pillow on amazon
The next option in my review of the best pillows for tailbone pain is designed by Feagar. It combines an orthopedic design, cradling materials, and breathable construction. But the greatest thing is that you'll get all of this goodness without having to spend all the money in the world!
So, the awesome hugging feel and the pressure-relieving effect is the result of the memory foam being used as the main material. It easily adjusts to your body shape and maintains proper positioning of the pelvic area. Also, the pillow has a raised edge for more precise tailbone support.
The foam used in the pillow has a medium feel and is pretty dense, so it will maintain its supportive properties for longer.
The breathability is ensured by the cut-out design that allows the air to circulate under your buttocks and cool you down.
The greatest thing about the Feagar pillow is how affordable it is. I mean, you get a pretty decent pillow with great pressure relief and noticeable tailbone support for the price that is equal to 6-7 servings of cappuccino with a syrup! Deal of the century!
Speaking about the downsides, the Feagar has a significant odor. It's pretty common for cheaper foams, though. So, you may want to air the cushion out for a day or two before you actually use it.
Overall, I think that this pillow does its job pretty well, given its price. If offers you pressure relief and support, and can serve for a couple of years without any issues.
Check out this pillow on amazon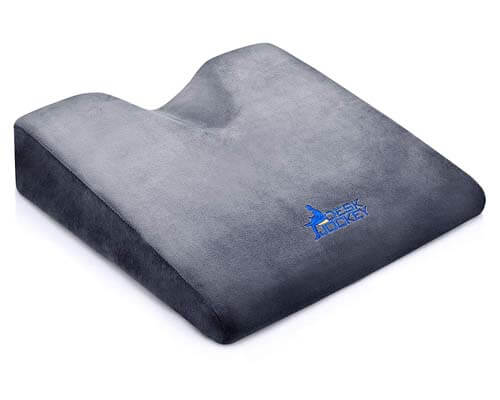 Those who drive a lot, get exposed to both prolonged sitting and vibrations. These factors can wreck even the healthiest spine, so I've included the model by Desk Jockey in this review of top-rated cushions for tailbone pain as a great way to prevent this issue.
So, the pillow features a wedge-like design that is good for several things. First, it elevates your pelvis and tailbone areas and prevents pinching nerves. Also, a cut out in the rear end of the pillow makes your tailbone kind of float and removes the pressure from it.
Therapeutic-grade memory foam offers great contouring for your body and doesn't trap much heat, so you won't feel sweaty and uncomfortable even during long-haul drives.
The plush cover is removable and washable. There also are a handle and a carrying bag so that you can easily take the pillow anywhere with you.
So, the best thing about this pillow is that it's literally a gem for drivers. I purposely tested it in the car and spent the whole day driving. Yet, I went home without the stiff feeling in the lower back I typically experience on such busy days.
The possible issue lies in the construction itself. I think the pillow's thickness at the higher end might not suit some people and hence, contribute to their pain instead of alleviating it.
I enjoyed testing the Desk Jockey. It's a pretty durable pillow that provides a great amount of contouring and pressure relief, helping you deal with pain.
Check out this pillow on amazon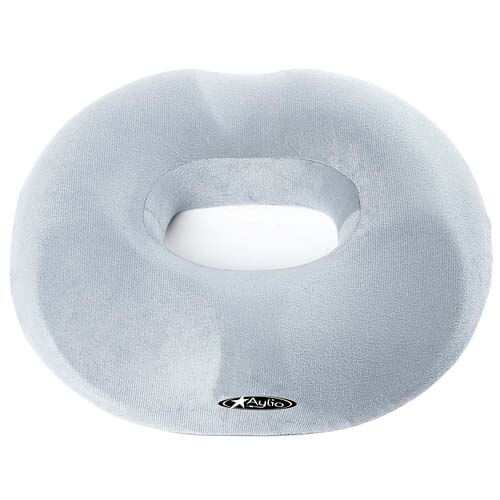 And the last option in my selection of top-rated pillows for tailbone pain is as simple as a donut. Literally. The Aylio features an O-shaped construction capable of giving you a decent hug and proper support in your tailbone area.
The pillow doesn't fully resemble a donut, though. It has two leg contours in the front area and a small cut-out for better coccyx relief. The memory foam used in the pillow has a firm feel and is pretty sturdy yet conforming to your body curves.
The cover feels soft like velour and looks luxurious. Plus, you can remove it and throw it in the washer to maintain your cushion in good condition.
I really liked the design of this cushion. The donut-like shape with contours is great for targeted pressure relief, muscle relaxation, and tailbone area support.
The issue with the pillow, however, lies in the design as well. You really need to adjust to a new feel, especially if you had used the standard coccyx cushions earlier. So, the first couple of days you might feel even more uncomfortable, but believe me, it will pass and you'll get your desired relief.
The Aylio was a pleasure to test. I can recommend it to anyone who suffers from tailbone pain and wants a pillow with a potent pressure-relieving effect.
Check out this pillow on amazon
Why Does Tailbone Pain Occur?
The tailbone is a part of our pelvic area. The pelvic joint is a very complex structure:
It's connected with the lumbar spine, deep muscles, tendons, and hip bones, and it contains some internal organs.
Lots of blood vessels and nerves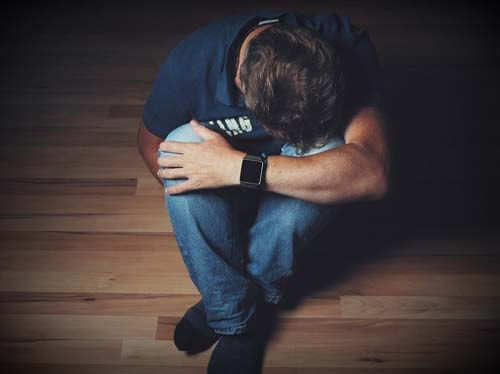 are entwined around the tailbone, and even the slightest injury or just long sitting in the same position can pinch these nerves and result in different kinds of pain, such as lumbago, sciatica, chronic lower back pain, or tailbone pain.
Along with that, people may experience tailbone pain (also known as coccydynia) due to the following reasons:
Trauma during fall.

If you fall directly on your coccyx, you might break it, which may lead to chronic tailbone pain.

Sitting on a narrow surface.

When we sit on something narrow, we put pressure directly on our tailbone, making it hurt.

Age-related changes.

Our bones and ligaments become less flexible as we age, and you might start experiencing different aches and pains due to that.
"Women become more prone to tailbone pain after giving birth. The pelvic bones loosen up a bit during pregnancy so that the baby's head can go through the birth canal, and this can result in postpartum coccydynia."
Tips for Managing Tailbone Pain
I hate to say this, but if you experienced coccydynia once, chances are it will become chronic. Our coccyx is a very sensitive area, which can get easily inflamed if you get exposed to cold weather without proper clothes or just sit at your desk for too long.
The good thing is, you can easily manage this condition with slight changes in your daily routine and surroundings:
Do not leave the ground

. No, this doesn't mean that you should lie down on the ground and never get up. It means that if you sit at the desk, you need to make sure that your feet firmly touch the ground. With a hydraulic chair, you can adjust the height to your needs, but if you have another type of chair, you can place a small box or an old book under your feet. This will remove the pressure from the pelvic area and tailbone.

Lean forward while sitting

. This might not work for all people, but leaning a bit forward at your desk — make sure that your spine is still aligned, though — reduces the pressure put on the lower back area and can give you some relief.

Do not sit for too long

. Lunch breaks are made not only for grabbing something in the cafeteria. They also encourage you to take a walk and stretch your muscles, so don't neglect that opportunity.
If your coccydynia has become chronic, it may also affect the quality of your sleep. In this case, you need the right mattress that can provide you with a good amount of cradling in the pelvis and lower back areas. You can also check out this review I've made earlier, to learn more about mattresses for lower back pain.
Or, if you aren't ready to upgrade your mattress yet, you may consider getting a mattress topper with pain-relieving effects.
Benefits of Having a Coccyx Pillow
Along with the tips I've mentioned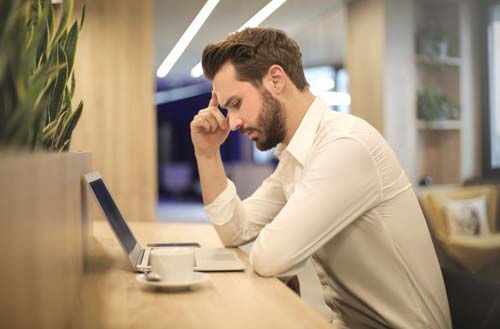 above, having a coccyx pillow around with you will help you deal with pain. This item can reduce your suffering and has a number of advantages over even the most ergonomic chair on the market:
Excellent pain relief

. Let's be honest: most office chairs are horrible, especially if you have to sit for an extended time. A cushion, on the other hand, can make your seat more comfortable, as it adjusts to your pressure points just right, thereby giving you the pressure relief you need.

Posture improvement

. If you sit in the same position for a long time, the muscles around your spine might get tired. This results in slouching and different posture problems. A

quality cushion for tailbone pain

aids in keeping your pelvic area elevated so your spine remains upright and aligned.

Proper support

. A coccyx pillow keeps your pelvis slightly inclined, which prevents pinched nerves and unpleasant sensations in this area. Also, elevating the tailbone from the seat will remove the pressure from it and reduce the pain.
"Tailbone pillows often feature compact construction, so you can easily take them with you wherever you need to go."
Types of Pillows for Tailbone Pain on the Market
Different people have different needs and preferences, especially when it comes to pain relief. And if you're in the market for a good pillow for tailbone pain, the first thing you need to determine is the type.
So, let's see what we have here: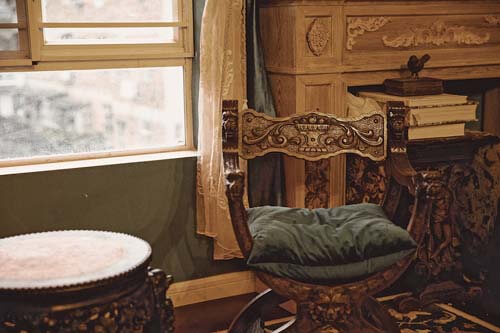 Orthopedic pillows

. These models typically have cut-outs for better contouring and support and may suit any individual with coccydynia. They cradle your pelvic area and remove the pressure from the tailbone, thereby reducing painful sensations.

Donut pillows

. As the name implies, these pillows have an O-shaped design with a hole in the center and may have the same cut-outs in the front and rear areas for closer conforming. I think these pillows will suit better individuals who suffer from hemorrhoids or prostate issues, as well as for women who recover after giving birth.

Wedge pillows

. These triangle-shaped pillows typically are among the cheapest. They perform great at keeping your pelvis and tailbone elevated but may take more time to adjust to.
Now, you should consider the severity of your condition when choosing the pillow type. If you have chronic coccydynia, you probably will benefit the most from an orthopedic or O-shaped cushion. Individuals with mild tailbone pain and those who don't sit that often may use any type, including the wedges.
Anyway, it's always better to consult your GP before purchasing any cushion. A specialist can give you a more personalized recommendation or may even suggest a particular model, so you won't have to browse through dozens of options on your own.
Also check: Chronic Pain And Sleeping: Correlation, Issues, And Remedies
How to Choose the Perfect Pillow for Tailbone Pain?
Finally, let's consider the remaining details. In my opinion, when choosing between the dozens of top-rated pillows for tailbone pain, you should check the following specs:
Firmness.

Modern coccyx pillows are mostly made of medical-grade memory foam, and their firmness varies from medium to firm. Soft cushions are a rare thing simply because they cannot offer you enough support. So, here's a recommendation for you: choose the preferred firmness based on your weight. The more you weigh, the firmer your pillow should be so that it can offer proper support for your tailbone.

Durability.

You probably will be using your coccyx pillow regularly, so it should be durable to serve you properly. Opt for denser foams and heavy-duty cover materials.

Additional features.

Some brands attach a handle to their pillows or include a carrying bag in the package for easy transportation. Also, some cushions feature an anti-skid bottom layer that allows them to stay in place, which might be especially useful, for example, if your chair is made of leather.
Conclusion
Unfortunately, you cannot prevent tailbone pain. This condition has numerous causes and no one can be completely immune to all of them.
What you can do, though, is alleviate the pain by using a coccyx pillow.
The models I've collected for you in this guide are very versatile — you can use them literally for any occasion — and offer decent pressure relief.
My most favorite among the five is the Aylio. I really liked the donut shape for the amount of comfort it can provide. The cut-outs on both ends contribute to better contouring and the dense foam will offer you support for a longer time.
But if you need something with a more traditional shape, go for the ComfiLife pillow. It's ergonomic so you can sit on it for hours without any issues. Also, the cushion has a gel pad for improved comfort.
So, have you used pillows for tailbone pain previously? What was your experience? Share with us below!
Product links on Happysleepyhead are referral. We get a commission on purchases made through our links at no additional cost to you. More information in my disclosures.