Best Mattresses For Heavy People
by | Last Updated
Don't you agree that sufficient support has an impact on comfortable sleeping of an overweight person?
From this moment, your precious time will not be wasted anymore. I have made the list of 5 best mattresses for heavy people which can be great assistants in your unforgettable dreams.
I invite you to explore advantages and disadvantages of the mattresses made by reputable companies. I am confident that you will decide on the suitable version.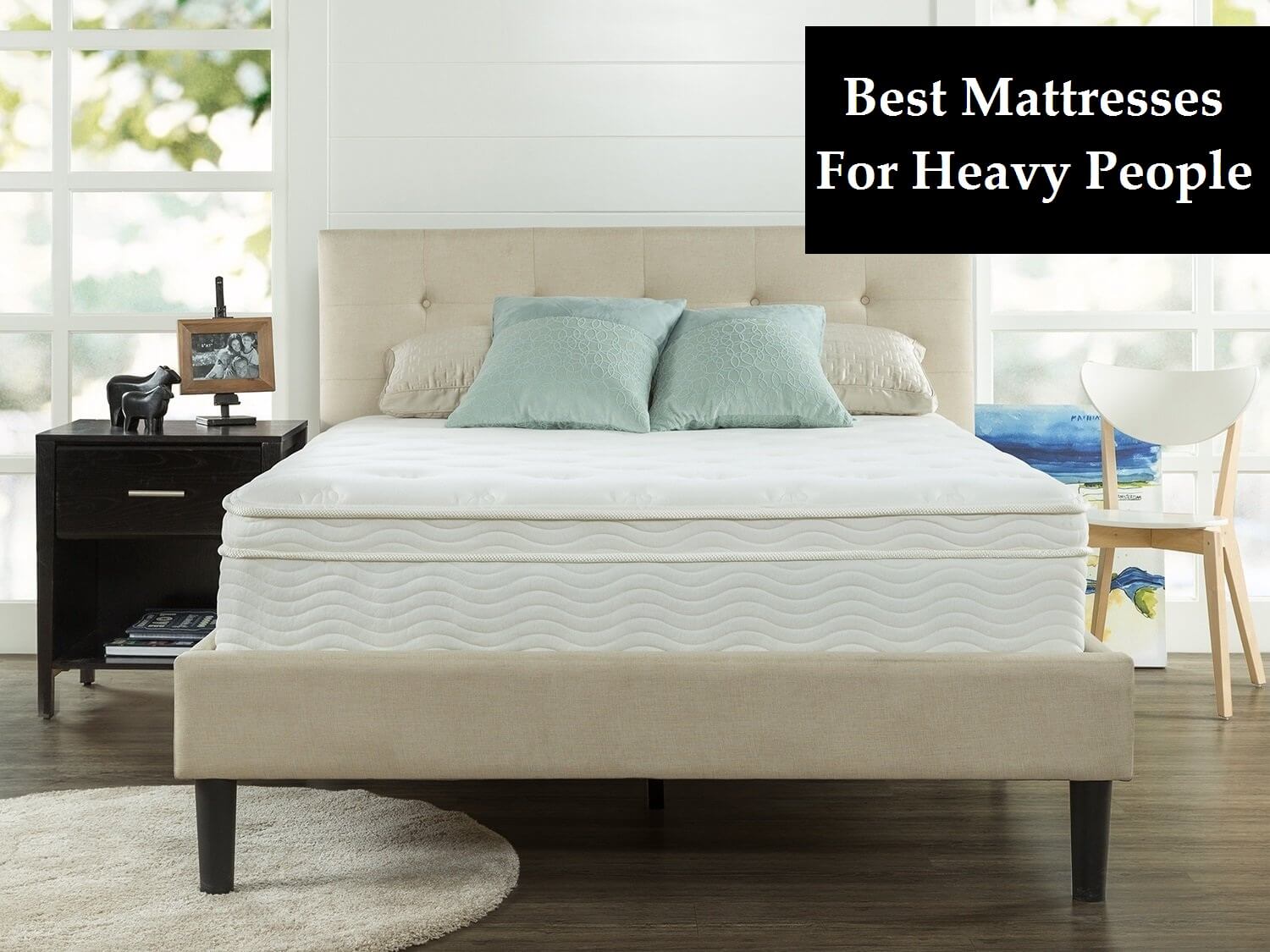 Best mattresses for heavy people
Best mattresses for obese are collected kindly for your consideration. They are the following:
Avocado

Zen Haven

Leesa

Sapira

Voila
Company name

Type
Layers
Warranty
Trial
Price
Rating
Avocado
Hybrid
1,2" New Zeland Wool
4" Dunlop Latex
8" Innerspring Unit
1" Dunlop Latex
10 years
100 nights

$959-$1599
ZenHaven
Latex
1.5″ Talalay latex
3″ Talalay latex
3″ Talalay latex
1.5″ Talalay latex
20 years
120 nights
$1299-$2499
Leesa
Foam
2″ of Avena foam
2″ of memory foam
6″ of high-density support foam
10 years
100 nights

$525-$1070
Sapira
Hybrid
1.5″ performance foam
1.5″ memory foam
1.0″ transition foam
6.0″ pocketed coils
1.0″ base foam
10 years
101 nights
$975-$1775
Voila
Hybrid
0.75″ Gel Memory Foam
1.75″ Gel Memory Foam
0.75″ Latex Foam
2.25″ Edge Support Foam
0.25″ Support Foam
6.25″ Pocketed Coils
6.25″ Edge Support Foam
1″ Support Base Foam
0.5″ Support Base Foam
10 years
100 nights

$699-$1499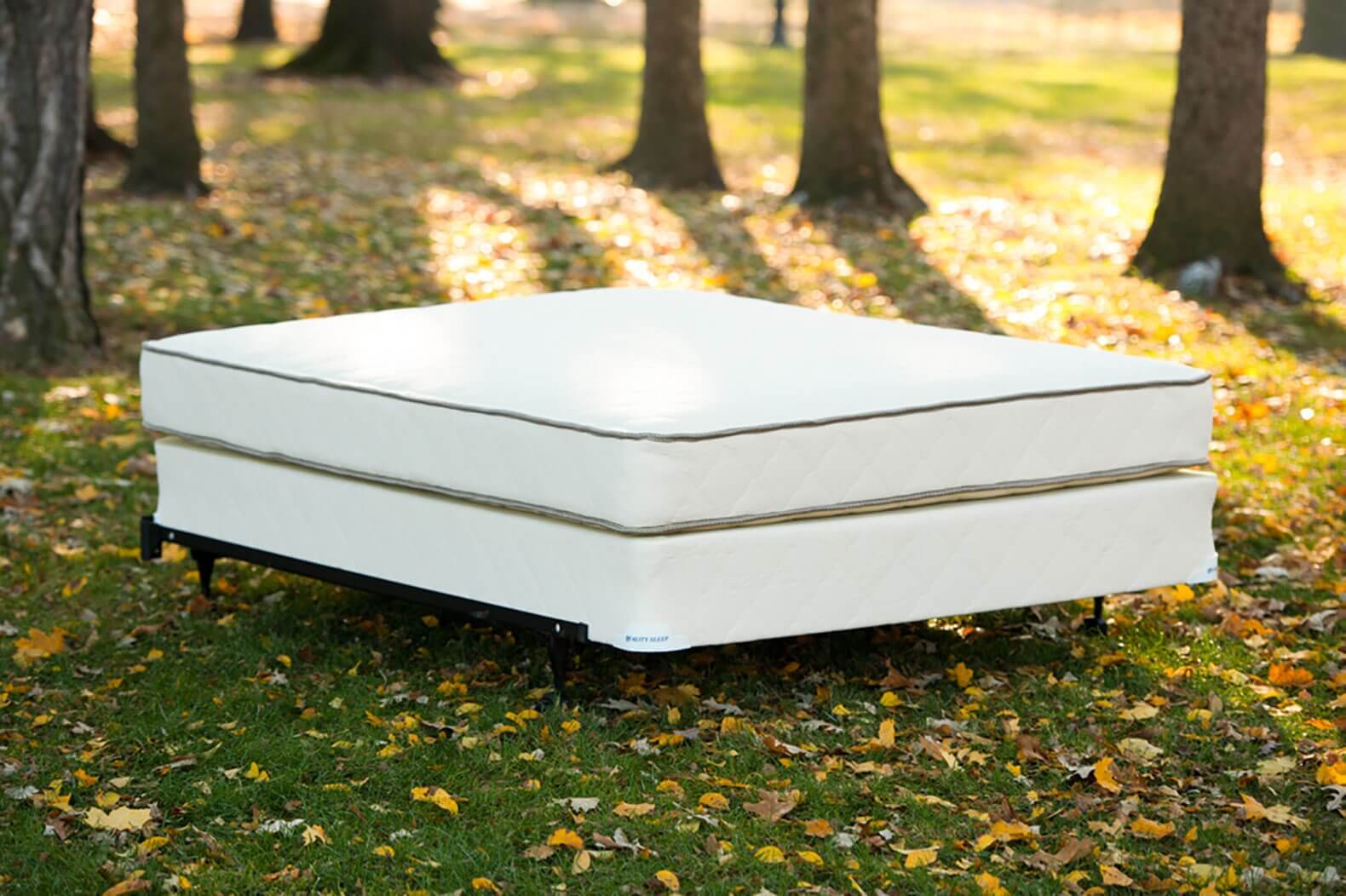 Please accept my recommendations regarding mattress designed by Avocado. It suggests you the luxurious feeling of cress for heavy people.
Now: Layers
GOTS-certificate proves high quality of natural material used in the cover. Airflow allows it to breathe easily and give you a smooth feeling.
Construction of the layers is the following:
Joma® New Zealand Wool. It is specially designed to avoid any heat retention.

Dunlop Latex layer suggests you required and constant support throughout the night.

Coil system is constructed specially to provide obligatory support for spine alignment. Motion isolation is on the high-level thanks to coils location.

Base Dunlop Latex plays a foundational role and improves the firmness necessary for comfortable sleep.
What is really great with that mattress?
Thanks to non-toxic and 100% natural materials, my dream was uninterrupted and bright. Latex proved by American certificate provides soft comfort. Coils pocketed in zones guarantee proper support to your tired spine.
What is wrong with that mattress?
Not everyone likes too firm option during the sleep. I didn't like as I am a side sleeper. I prefer when mattress contours my body.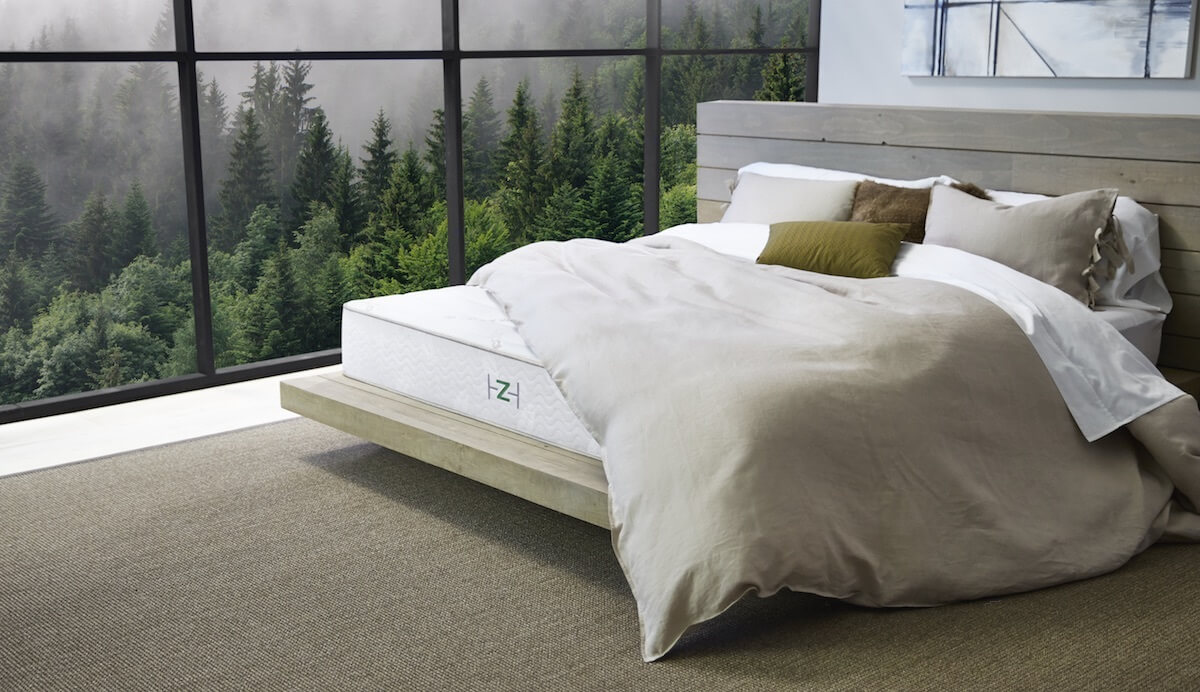 Saatva decided to gladden their loyal customers by incredibly and totally natural mattress made of high-quality latex. If you are a fan of it, you will not be disappointed by the best mattress for heavy people.
Construction of the layers is the following:
Talalay latex is designed specially in order to give you cooling feeling and required comfortable sleep thanks to five zones.

Thicker next layer of the same latex is constructed to provide a high level of pressure relief and support.

One more Talalay layer acts as a transitional support and at the same time, it is created to guarantee immediate push support and respective firmness.

The base layer is usually great support for above layers, and, in case of the flip, it can be comfortable as a top layer.
Organic cotton is the material of the cover, which guarantees breathability and smooth and pleasant feeling. Joma wool is on each side of the cover and it is able to pull heat away while you are sleeping. Moreover, such wool has hypoallergenic facilities.
Latex tends to contour to the area around your body with less of a defined hug. ZenHaven can propose you two option of firmness: plush (4.5-5 out of 10) and firm one (6.5 out of 10).
What is really great with that mattress?
I have tested both versions of firmness and explored that 100% latex is able to guarantee more bounce with the best cooling effect. Due to implemented five zoned system you can be confident in support of your spine, especially if you have not standard weight.
What is wrong with that mattress?
It was really hard to me to sit on the edge. Motion isolation is not on the best level. You should take it into account if you plan to purchase it for couples. This mattress will not give sinking feeling as memory foam.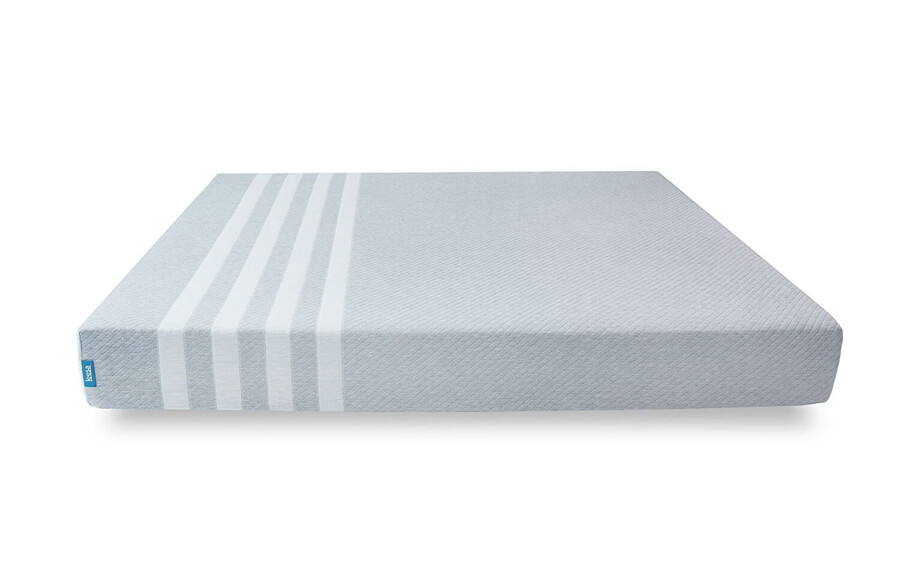 The Leesa mattress was designed to improve on the leading memory foam brand at about one-third of the cost. It is estimable to be the best mattress for heavy people.
The fascinating designed mattress is crafted with three premium foam layers.
Avena foam is patented material, which performs amazing characteristics similar to latex. It means that it has wonderful bounce, the absence of heat retention due to proper air flow. Durability is one of the additional bonuses here.

Memory foam next level is able to provide deep compression support.

High-density foam guarantees that all above layers will be in supported well. One of the benefits is breathability.
The cover can amaze you by luxurious design, thick material for affordable cost. Poly-lycra blend fabric creates the feeling of exclusiveness and softness. The stretchy and cooling effect is guaranteed to you throughout the night.
What is really great with that mattress?
As a side sleeper, I enjoyed sleeping experience thanks to medium firmness and patented foam. Incredibly designed cover stands out from other ones by its exceptional fabric and features.
What is wrong with that mattress?
You may not like only one option of firmness. Moreover, it seemed too soft while I was sleeping, especially on the edges. I expected great cooling effect from Avena foam, but there was not.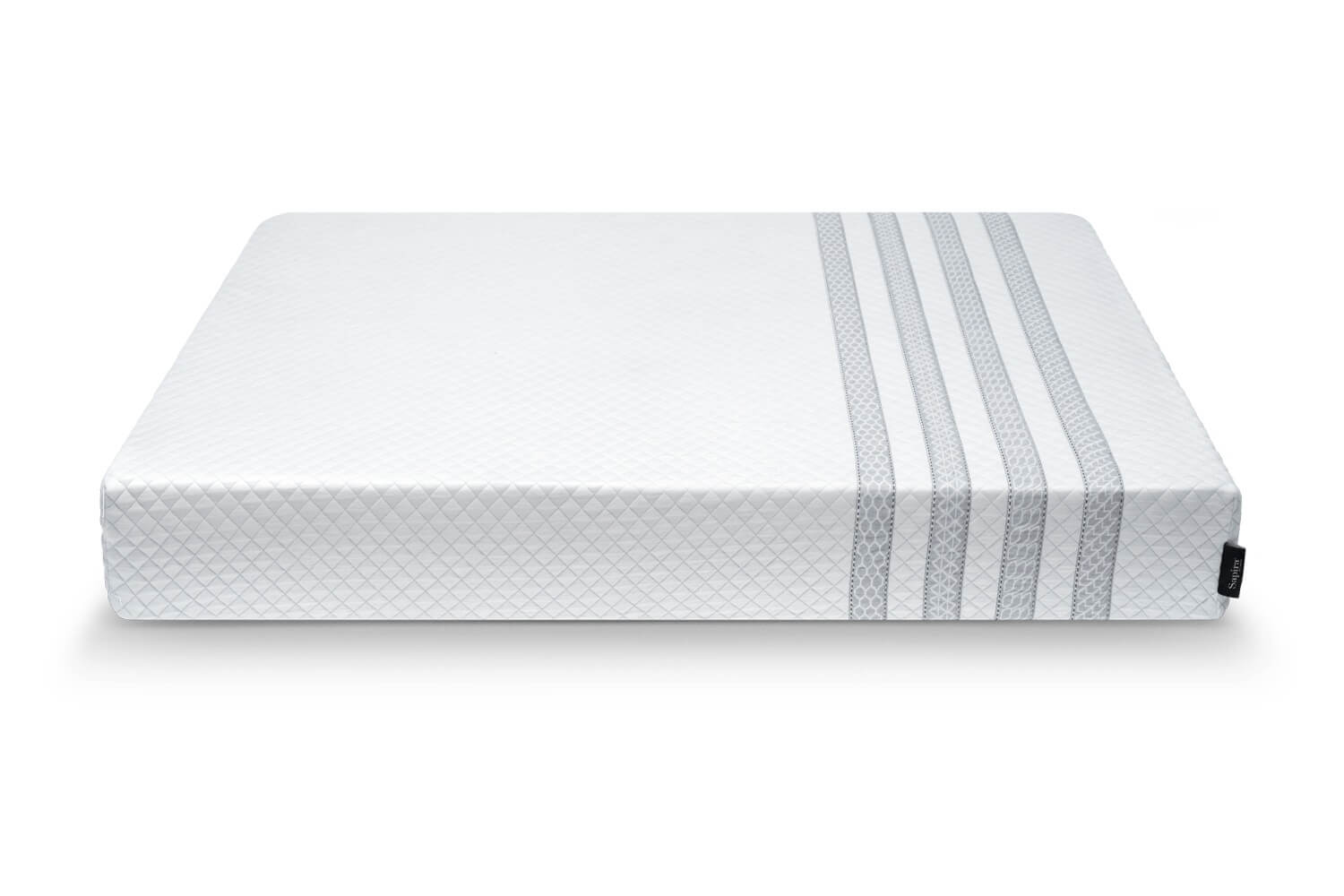 Combination of superior foam layers and premium support of pocketed coils makes Sapira mattress luxurious version which can be the best mattress for heavy people.
Information about the layers and the cover is the following:
The first layer

is made of poly foam. Heat retention is eluded thanks to it. Quick response and comfort.

The second layer

guarantees the appropriate level of contour and sufficient pressure relief.

Transitional memory foam is thin and meets you

on the third step

.

Zoned and pocketed coils system provides you proper support, especially on the edges.

Foundation layer is made of polyfoam as well. It designed to support above layers purposely.
Diamond design fashions luxury feeling to the cover. Lycra with stretchy effect guarantees wonderful air flow. Such material is quite durable too.
Medium firmness is intended to versatile sleeping positions, in the same time, stomach sleepers will appreciate it more than others.
What is really great with that mattress?
I felt sufficient support almost everywhere, including edges thanks to special zones of pocketed coils. Overweight people will appreciate such superior support. There is no heat retention which is crucial for a comfortable sleep.
What is wrong with that mattress?
It is not intended for those who sleep with the partner because of motion transfer. The firmer feeling is not for everyone.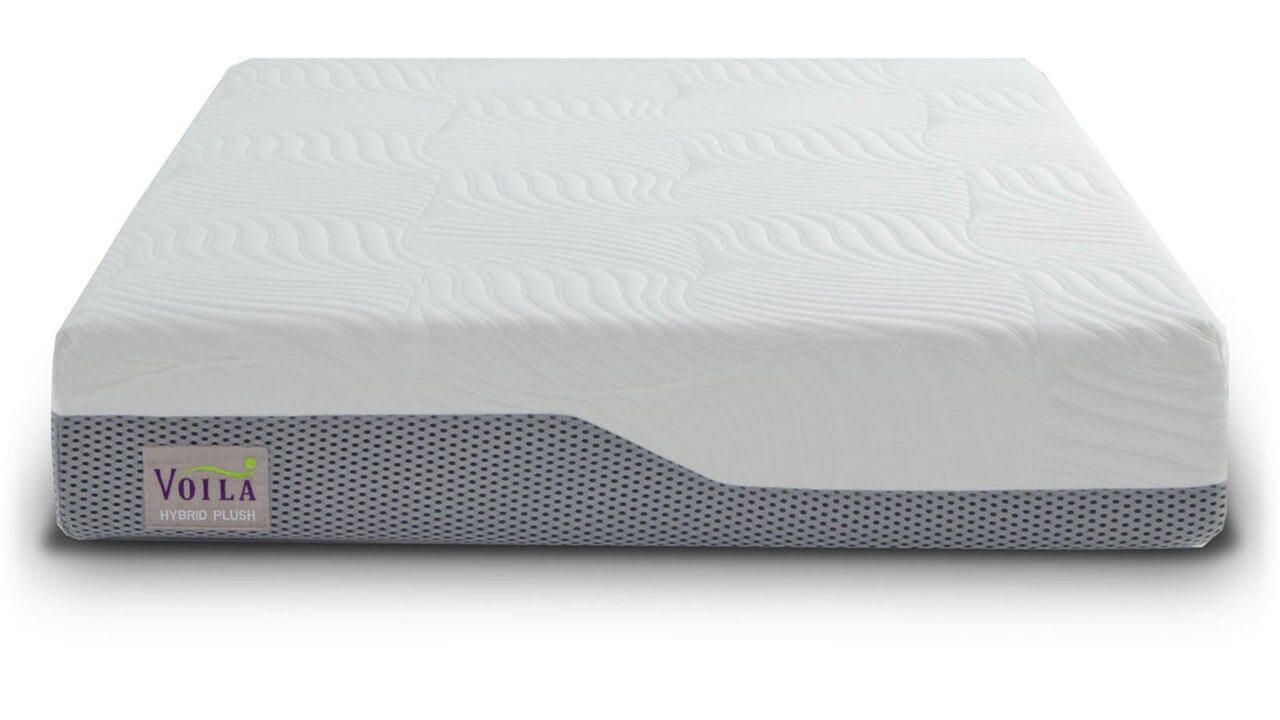 Voila is one of the producers who can propose individual and perfect for sleep construction. Ultra fascinating combination of latex, pocket coil system thanks to innovative technology attracted my attention. After you get acquainted with the following description, you will be convinced that this is the best mattress for heavy people.
Stretchy polyester makes the cover durable, there is a mesh on the sides. Thanks to its thin structure, the material is able to breathe. Manufactures made his best in order to avoid any heat retention.
Layers:
Gel memory foam gives excellent pressure relief and has a slower response.

Polyfoam guarantees sufficient edge support.

Your sleeping position can be changed easily thanks to latex layer with an excellent bounce.

Pocketed coils system with special zones is able to reduce motion transfer. I found sufficient and durable support for heavier people.

Dense poly foam is designed purposely to support all required layers.
3 firmness versions are suggested to you: plush, medium and firm. I discovered exceptional comfort for side sleepers. Back and stomach sleepers can find it too soft in respective pressure area.
What is really great with that mattress?
Sufficient support guaranteed by pocketed coils system is the perfect option for overweight people. I appreciated wonderful "hug" feeling from the foam, I hope other side sleepers will do it as well.
What is wrong with that mattress?
Too firm medium option can be inconvenient for pleasant dreams. Strong odor after unpacking is noticeable short time.
What type of mattress is recommended for heavy people?
A few factors are crucial and should be considered for overweight or large sleepers. The mattresses observed above are able to give necessary support up to 300 pounds, some versions – to 350-450 pounds.
Let's look closer to the following factors, which help you to choose the best mattress for heavy people:
Firmness.

Generally, the mattress is intended to have three versions of firmness: soft, medium and firm. These versions are useful in order to choose the mattress depends on your sleeping positions. In our case, the mattresses which have firmness scale from 4 to 7, for example, are the great choice for overweight people as their weight has a tend to give additional sinking. The mattress with proper firm feeling gives sufficient support throughout the night.

Thickness.

This factor seems to be obvious, but it is worth your attention. Thickness scale should be enough in order to sustain weight over than normal. Usually, 12 inches is balance point for obtainment of deep compression support. The thicker profile is able to provide it to you.

If you have a tend to sleep near the edge of the mattress or like to spend time on the mattress during the day, sufficient

edge support

should be another crucial point for you if you have weight more than normal. Consistent edges are able to prevent additional sagging.

Heat retention

is a problem for every type of sleeper. But heavy people suffer from it throughout the night, most of all. Please avoid cheap foam mattresses in this case as sleeping experience on them is awful. I recommend looking attentively at foams which feel like latex or latex or hybrid versions which are able to give you required cooling effect and support at the same time.
Conclusion
It is wonderful when producers are able to take into account crucial requirements of their customers. One of such demands is a comfort and proper support for people who have weight more than normal. Reviews of the best mattress for heavy people have been analyzed above and presented to you in five options. You are free to choose the right mattress only for you.
After detailed exploration of versatile mattresses, I propose you to look upon Sapira mattress created by Leesa. Their hybrid version is worth your attention thanks to an overwhelming combination of individual pocketed coils system, which with foam subcomponent gives sufficient support for your weight. In the same time, your sleep will be comfortable and pleasant. If you prefer only organic material, then Avocado hybrid mattress is suitable right for you.
Have you ever experienced back issues due to sleeping on a mattress that's not suited for your body type? How did you deal with them? Let us know in the comments!
Product links on Happysleepyhead are referral. We get a commission on purchases made through our links. More information in my disclosures.