Black Friday and Cyber Monday Mattress Sales in 2019
by | Last Updated
$200 OFF Mattress at Dreamcloudsleep.com
$200 OFF Mattress. Just Use This Code: BF200
$325 OFF Mattress at Winkbeds.com
$325 OFF Mattress. Just Click The Button "Shop Now"
$125 OFF + 2x FREE AirFiber™ Pillows on Nolah Original 10 Mattress at Nolahmattress.com
$125 OFF + 2x FREE AirFiber™ Pillows on Nolah Original 10 Mattress. Just Click The Button "Shop Now"
$300 OFF + 2x FREE AirFiber™ Pillows on Nolah Signature 12 Mattress at Nolahmattress.com
$300 OFF + 2x FREE AirFiber™ Pillows on Nolah Signature 12 Mattress. Just Click The Button "Shop Now"
25% OFF everything + get 2 Free Pillows at Bearmattress.com
25% OFF everything + get 2 Free Pillows. Just Click The Button "Shop Now"
$100 OFF Any Mattress + 2 Memory Foam Pillows Included (Worth $150) at Nectarsleep.com
$100 OFF Any Mattress + 2 Memory Foam Pillows Included (Worth $150). Just Click The Button "Shop Now"
$150 OFF Original Mattress + 2 Free Pillows at Leesa.com
$150 OFF Original Mattress + 2 Free Pillows. Just Click The Button "Shop Now"
25% OFF Sitewide at Brooklynbedding.com
25% OFF Sitewide. Just Use This Code: BLACKFRIDAY25
$100 OFF at Helixsleep.com
$100 off + 2 free Dream Pillows when you spend $600 or more with code: BF100
$150 OFF at Helixsleep.com
$150 OFF + 2 free Dream Pillows when you spend $1,250 or more: BF150
$200 OFF at Helixsleep.com
$200 OFF + 2 free Dream Pillows when you spend $1,750 or more: BF200
$150 OFF every Mattress & 2 free premium pillows at Laylasleep.com. Just Click The Button "Shop Now"
$50 OFF any-sized topper at Laylasleep.com
$50 OFF any-sized topper at Laylasleep.com. Just Click The Button "Shop Now"
$30 OFF Weighted Blanket at Laylasleep.com
$30 OFF Weighted Blanket at Laylasleep.com. Just Click The Button "Shop Now"
$150 OFF Your Purchase of $1000 or More at Saatva.com
$150 OFF Your Purchase of $1000 or More at Saatva.com. Just Click The Button "Shop Now"
10% OFF sitewide at Saatva.com
10% OFF sitewide at Saatva.com. Just Click The Button "Shop Now"
$1250 OFF + up to $400 in free bedding at Plushbeds.com
$1250 OFF + up to $400 in free bedding. Just Use This Code: BLACK19
$200 OFF Purple Hybrid Premier Mattress at Purple.com
$200 OFF Purple Hybrid Premier Mattress at Purple.com. Just Click The Button "Shop Now"
$150 OFF Purple Hybrid Mattress at Purple.com
$150 OFF Purple Hybrid Mattress at Purple.com. Just Click The Button "Shop Now"
$100 OFF Purple Mattress at Purple.com
$100 OFF Purple Mattress at Purple.com. Just Click The Button "Shop Now"
$300 OFF your order of $1299 or more at Nestbedding.com
$300 OFF your order of $1299 or more at Nestbedding.com. Just Use This Code: LUXNEST
$175 OFF Any Mattress at Ecoterrabeds.com
$175 OFF Any Mattress at Ecoterrabeds.com. Just Use This Code: BLACK2019
$175 OFF Any Mattress at Latexforless.com
$175 OFF Any Mattress at Latexforless.com. Just Use This Code: BLACK2019
$200 OFF +2 Free Pillows at Amerisleep.com
$200 OFF +2 Free Pillows. Just Use This Code: BF200
25% OFF everything + Free Sheets with any Mattress at Onmolecule.com
25% OFF everything + Free Sheets with any Mattress at Onmolecule.com. Just Use This Code: BLACKFRI20
10% OFF on all items at Keetsa.com
10% OFF on all items. Just Use This Code: THANKS
25% OFF Bedding, Bath and Robe Collections at Luxorlinens.com
25% OFF Bedding, Bath and Robe Collections at Luxorlinens.com Just use this code: LUXOR25BLACK
UP to $500 OFF Mattresses & 2 Free Pillows at Sleepez.com
UP to $500 OFF Mattresses & 2 Free Pillows. Just Click The Button "Shop Now"
Get a Free Pillow at Nighslee.com
Get a Free Pillow at Nighslee.com. Just use this code: NOV11
$300 OFF For 2 Twin Mattresses at Nighslee.com
$300 OFF For 2 Twin Mattresses. Just use this code: THANKSGIVING
30% OFF Propel & Bloom Essential Hybrid Mattress at Dreamfoambedding.com
30% OFF Propel & Bloom Essential Hybrid Mattress at Dreamfoambedding.com. Just use this code: PROPEL30 & BLOOM30
$250 OFF Mattress + UP to 30% OFF Bedding at Sweetzzzmattress.com
$250 OFF Mattress + UP to 30% OFF Bedding at Sweetzzzmattress.com. Just Click The Button "Shop Now"
25% OFF Sitewide at Titanmattress.com
25% OFF Sitewide. Just Use This Code: BLACKFRIDAY25
Black Friday Shopping/Survival Guide
Black Friday mattress sales can be a real nightmare. All those crowds, queues, countless ads, offers, and persistent sales assistants…You really need to prepare yourself.
"It's a good idea to go to the store early in the morning on Black Friday if you want to get something particular. However, to avoid the queues, you can simply shop online. Many online mattress companies have Black Friday and Cyber Monday sales, which means you don't have to camp outside the store."
How do you do that? Well, the easiest way is to come to a store with some planning and research done. Here are the aspects you need to consider in advance:
Your budget

. Once you figure out how much you can really spend on your new bed, the number of possible options will narrow down, which means it will be easier for you to make a choice.

Decide on the

mattress type

. Doing your research in advance will save you from anxiety during shopping. So,

pick the mattress type

before going to the store. You can read our comprehensive reviews and buying guides to figure out which type would be perfect for your particular sleeping needs.

Read the reviews

. Use the power of the Internet and see which mattress models you can trust and which you should probably avoid.

Check the

warranties and the return policies

. Shopping doesn't always go flawlessly, so it is important to be protected as a customer. What if your new mattress has a defect? Or what if it simply doesn't feel comfortable after a night or two? A good warranty and return policy would really come in handy in such case.

Don't be too trustful

. Many retailers use Black Friday and Cyber Monday sales to get rid of the mattresses they cannot sell. Some offer discounts on the really old models. Others create the illusion of an impressive discount by raising the original price. So, it's always better to do your research beforehand, be a bit skeptical of the retailers, and always read the fine print on the tags. Just in case.
"When it comes to mattresses, don't expect the newest models to be on sale. Manufacturers usually offer good discounts on the last-year models. Selling the bed from a new collection for a low price isn't profitable. Therefore, if you want to get the best deal, expect it to be on the older models."
Physical Store or Online?
Here's the deal:
When it comes to Black Friday mattress sales, you don't necessarily have to go to a physical store and struggle with all the crowds and lines.
The thing is, many online retailers have the Black Friday sales too!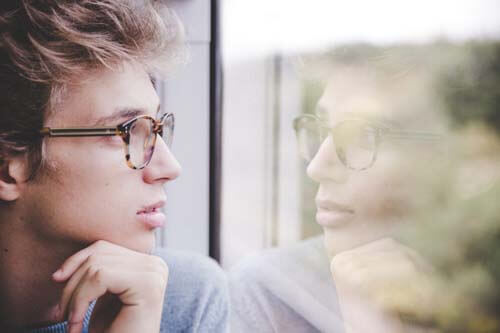 And while some of us enjoy shopping at physical stores, trying and testing the mattress, and interacting with salespeople, there are many benefits of shopping online. Let me just name a few:
In the majority of cases, online sales tend to

last longer

than the physical store sales. Therefore, you have more time to pick your perfect mattress.

Mattresses, which are sold online are

cheaper

than the ones in the physical stores. And when the Black Friday or Cyber Monday sale hits, those prices seem almost ridiculous. It really is the best way to get the best value.

You don't have to deal with

lines and crowds

. You can still get a great deal while staying in the comfort of your home.

When shopping online, it's easier to

compare

different models side by side. Additionally, you can read other users' reviews right away and get the full picture.

There are

more options

online than in physical stores. So, if you appreciate variety and want many models to choose from, online shopping would be perfect for you.

The majority of online mattress companies offer a

sleep trial

. Therefore, if you feel like shopping online is risky, you don't really have to worry. If you sleep on your new mattress and don't find it comfortable enough, a sleep trial will allow you to return it for a full refund.

Online shopping means

no sales pressure

. No one is going to follow you around, trying to persuade you to buy something. No one is going to bombard you with model names, specs, and descriptions. You are free to browse through and read about any model without a sales assistant hovering over you.
Shop Like a Pro: Tips and Tricks You Want to Know
When Black Friday and Cyber Monday sales strike, you definitely want them to work for you and your benefit. But with so many other buyers, how can you get the best deal? How do you become a pro at Black Friday shopping?
It's easy, actually. Just keep in mind the following pieces of advice:
Don't make hasty decisions. Black Friday sales usually last for around a week. They start prior to the actual Friday and end after Cyber Monday. If you go for the first good deal you see, you might regret later when you see a much better deal for the same product. So, don't panic: you have plenty of time to make a purchase. That being said…
Don't leave everything till the last minute either

. These sales are really popular, and many people want to take advantage of them. If you wait for too long, you might miss the chance to buy the bed of your dreams (simply because someone else might buy it first).

To get the best deal,

check the prices regularly

. Some retailers sell their products on Black Friday when those products are supposed to be on sale anyway (due to their unpopularity or any other reason). So, to see whether the savings are real or not, check the mattress's price history (for instance, using an online service called the Price Spy).

If you are starting your shopping before Black Friday, you can

do a little experiment

. Add a mattress to your shopping basket but don't pay for it just yet. You see, some companies monitor their shopping carts to see what items people are interested in. In some cases, when a retailer sees that you want a specific model but are hesitating to pay for it, they might offer you an extra discount to finish the sale. It doesn't happen every time, but it's worth the try, especially if you're not in a rush.
"Black Friday or not, always check the return policy. Even when being on sale, mattresses are quite expensive. Therefore, you want to protect yourself and be able to return your bed without a problem in case there's something wrong with it. Usually, stores allow for a 28-day return period when you purchase from them on Black Friday."
When shopping online,

pay attention to the retailer

. Many frauds appear during the big sales like Black Friday and Cyber Monday. So, check the company first before purchasing from them. Look for some reviews, phone numbers, and address. If those are absent, you shouldn't trust such a retailer.

Many mattress companies offer you

to sign up for a newsletter

. This is a wise idea before the Black Friday sale. This way, you will be among the first ones to know about the offered deals.

Have a backup plan

. You can imagine how many people shop for new mattresses on Black Friday and Cyber Monday. So, you might not get the bed you want simply because it can be sold out. That's why it's a good idea to pick an alternative, just in case you don't get the option number one.
So, are you ready? Have you already picked the mattress model you want to buy? Let us know in the comments!
Product links on Happysleepyhead are referral. We get a commission on purchases made through our links at no additional cost to you. More information in my disclosures.