5 Best Olee Sleep Mattresses — An Unbiased Review & Information
by | Last Updated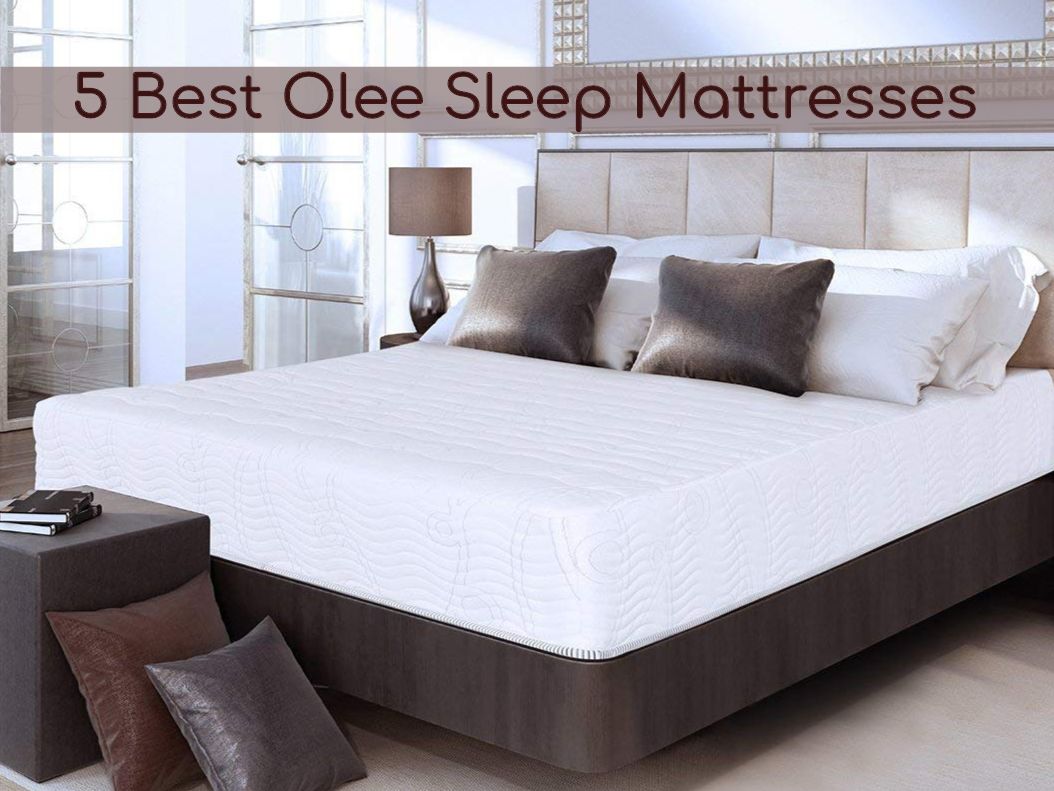 We all want to be able to buy good things for reasonable prices.
In the case of the mattress, finding good value for money can be a real quest because the line between a good low-cost bed and a poorly made cheap one is fragile.
That's why I'd like to introduce to you Olee Sleep, a company focused on offering budget sleep solutions of decent quality.
In this guide, you will find in-depth reviews of 5 best Olee Sleep mattresses as well as all you need to know about this brand.
Without further ado, let's go!
[table id=98 responsive=collapse datatables_row_details=true datatables_row_details_columns="A-G" /]
Our 5 Olee Sleep Mattress Reviews
Best Cheap Olee Sleep Mattress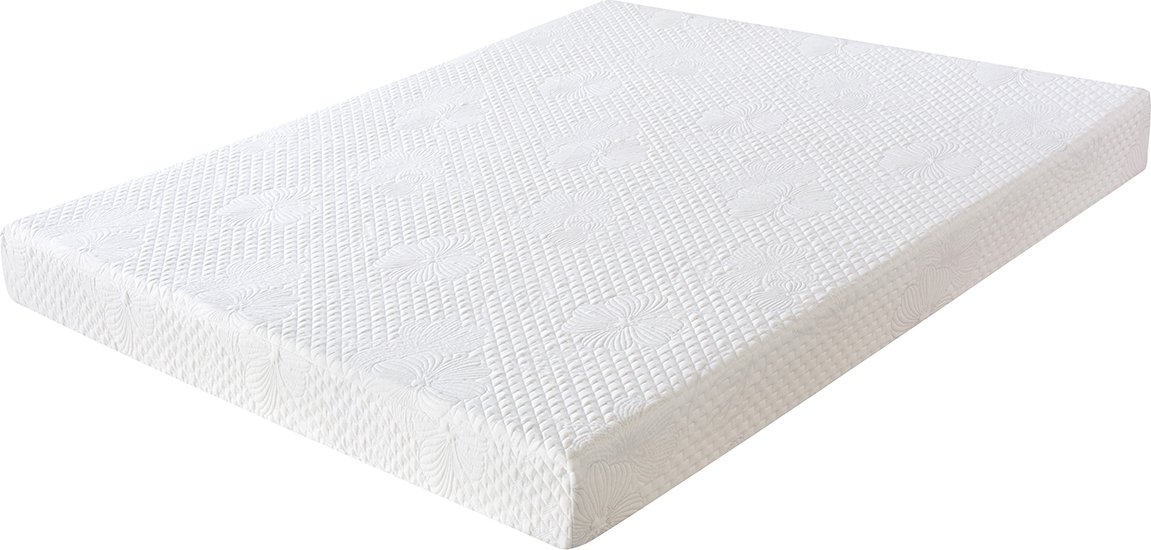 I begin my review of the best Olee Sleep mattresses with one of the cheapest models in the brand's line-up — the Saturn. This mattress can guarantee a night of comfortable sleep, even though it has a low price tag and simple construction.
A four-inch layer of dense memory foam is a supportive core of this model. Besides sturdiness and pin-point cradling, it promotes air circulation between the layers and helps dissipate the heat from your body, thanks to the convoluted design.
The top comfort layers of this cheap Olee Sleep mattress are composed of soft and dense memory foam. They result in a medium-firm feel and help maintain neutral spine alignment.
The only flaw of this mattress is its thickness. It's only 6 inches thick, so if your weight is above the average and your bed has a slatted foundation, you will probably feel it. I did.
Honestly, I didn't expect too much from this model, but surprisingly, it made me feel pretty comfortable. If you're a petite sleeper who doesn't like thick mattresses, the Saturn is great for you.
Check out this mattress on amazon
Olee Sleep Hybrid Mattress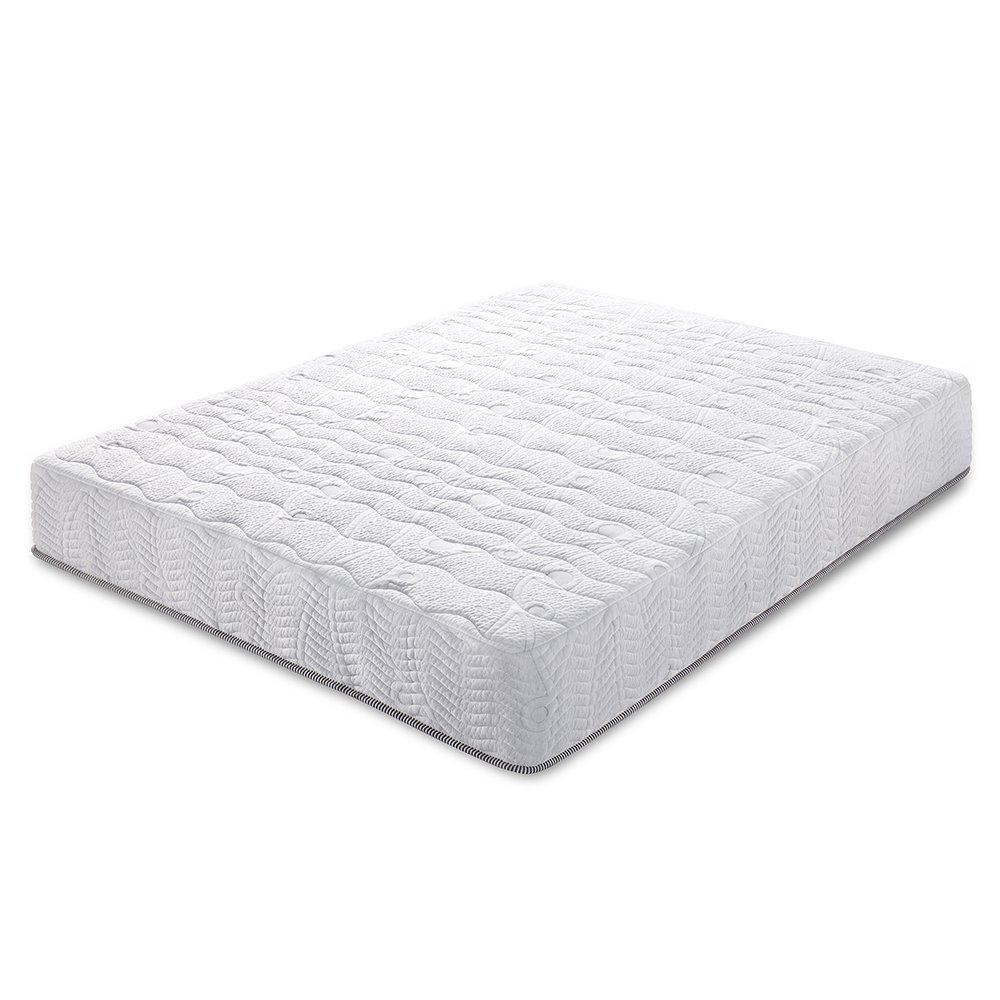 Another top-rated Olee Sleep mattress on my list is the Omega. It's a hybrid model, so if you're looking for a balanced feel and durability, this may be the option to go for.
To start with, almost 8 inches of individually wrapped coils provide excellent support for your spine. This construction offers good motion isolation, so the restless sleeper by your side won't bother you anymore. Also, it allows the air to circulate freely, meaning you won't sleep hot with this mattress.
The layer of gel-infused memory foam on top of the springs, along with the quilted foam top, offers some amount of cushioning but this mattress still seems to be on the firmer side. Thus, the Omega mattress is likely to be the most comfortable for stomach and back sleepers.
And this is my only complaint about this model. I am a side sleeper, and I felt a lack of cradling when sleeping on this mattress. So, if you're a side sleeper like me or a lightweight user, this bed may not be the best option for you.
Now, hybrid construction is the strongest point of this model. It isn't too springy and evenly distributes your weight over the sleeping surface.
I would recommend this Olee Sleep hybrid mattress to stomach or back sleepers, or just fans of a firm feel. It can surely provide them with comfortable and cool sleep.
Check out this mattress on amazon
Olee Sleep Memory Foam Mattress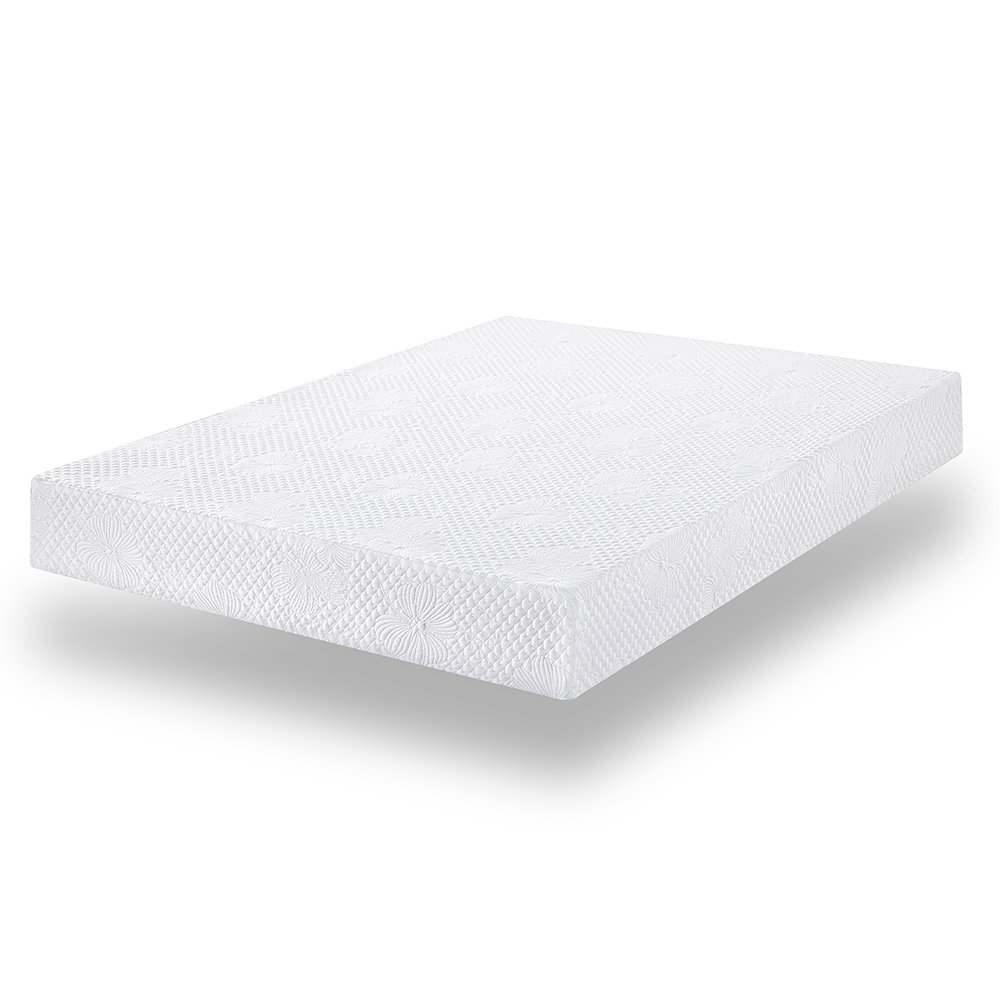 I included the Solar in my list of the best Olee Sleep mattresses because it can give you refreshing sleep and help you wake up well-rested every morning. And the best part is that you get it for less than 200 bucks!
So, what's so good about the Solar?
First, it's an all-foam mattress. The firm, sturdy base provides uniform and even support, while the top layers cradle your body without making you feel like you're sinking. This is another model with medium firmness, which can be ideal for scoliosis patients and people with other back issues that were recommended to sleep on firmer surfaces.
Another great thing is that the cover fabric is made from a polyester blend, which is hypoallergenic and breathable. It is very soft and nice to the touch.
What I didn't like about this mattress is that it took almost three days to unfold completely. So, if you're ordering this bed, be patient and do not toss your old mattress away immediately.
The greatest thing about this Olee Sleep memory foam mattress is the overall balanced feel. It does have a memory foam layer but remains quite firm and doesn't envelop you completely. Thus, you're sleeping atop the mattress and don't get stuck in it, which is exactly what people with back issues may need.
Overall, I enjoyed sleeping on this bed. With a few minor flaws, it's an excellent choice for many sleepers who are after a balanced memory foam feel.
Check out this mattress on amazon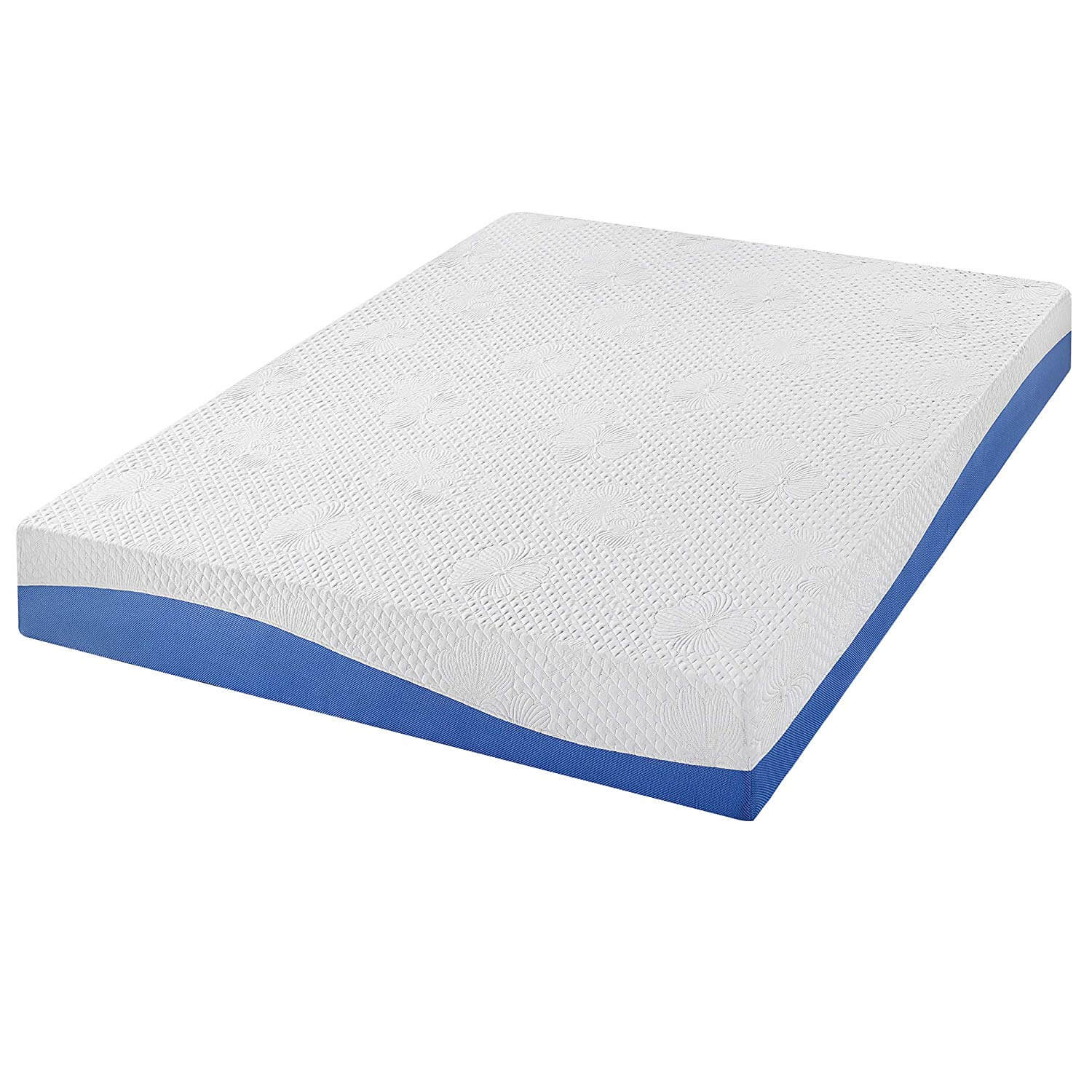 We're moving further down my list of top-rated Olee Sleep mattresses, and here's another memory foam model — the Aquarius. With a smart construction it has, I feel that it could be an excellent choice for those who suffer from hot flashes and sweaty nights.
The cooling properties of this mattress are its main feature. The breathable polyester cover wicks away excess moisture, the layer of gel-infused foam disperses your body heat for refreshing sleep every night, and the convoluted foam layer adds to the breathability. Although the effect may not be as powerful as that of a hybrid or latex mattress, it is outstanding compared to similar memory foam models.
Now, the Aquarius has a medium-firm feel and is suitable for almost anyone, indeed. I've tried sleeping on it in all positions and felt comfortable enough every time.
As for the flaws, you should really be careful with the cover. It seems the manufacturer uses a layer of fiberglass or similar material as a flame retardant. It is stitched to the other side of the cover, so when you remove it for washing, it may shed all over your bedroom and make your bedding itchy.
What I like about the Aquarius, though, was that it didn't make me hot unlike many other memory foam mattresses, especially the cheaper ones. It has a smart construction that allows the air to flow inside the mattress and prevents heat retention.
Despite the cons, I can recommend this Olee Sleep gel mattress literally to anyone. It offers great value for money and more comfort than I actually expected.
Check out this mattress on amazon
Olee Sleep Mattress for Back Pain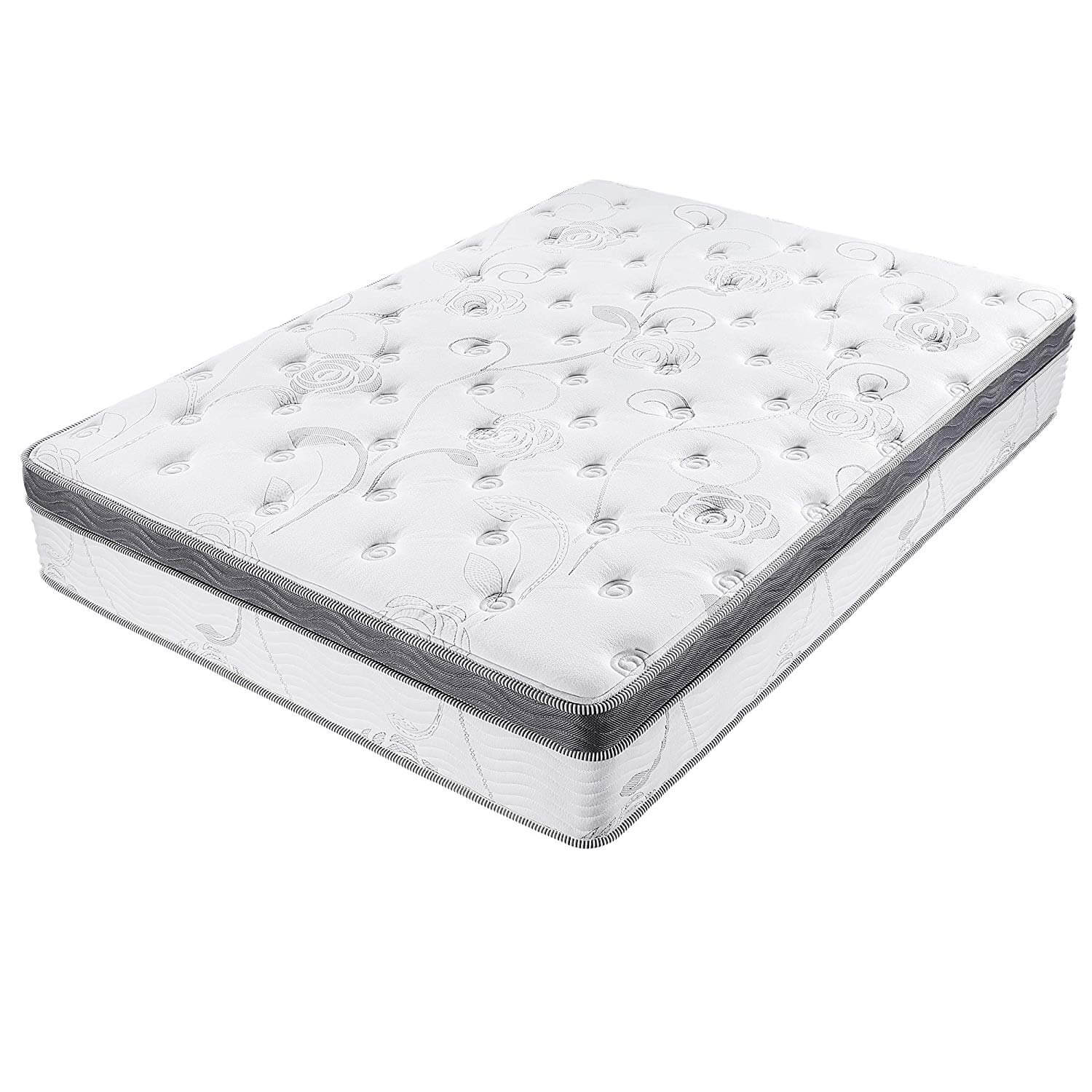 And the last model on my list of the best Olee Sleep mattresses is the Galaxy. I believe that this model has the best of both worlds — foam and spring — and can provide you with the best sleeping experience, especially if you're suffering from back pain.
The coil base offers you even weight distribution and excellent edge support along with maintaining your neutral spine alignment in any sleeping position. It also ensures a good level of breathability, as the air can flow between the coils freely.
Now, one of the top layers is infused with cooling gel to withdraw heat and keep you cool throughout the night. The cover is nice and cool to the touch. It is quilted with a thin fabric layer for a softer feel. Overall, this bed seems to have a perfect balance between plushness and firm support.
The thing that bugs me about this mattress is edge support. In this model it is lower than you may expect from a hybrid mattress. Thus, the edges seem softer and you can see more compression compared to the rest of the surface.
Overall, I liked how this Olee Sleep mattress for back pain contoured to my body. So, I can say with certainty that no matter what sleeping position you prefer, this mattress can ensure the best sleep of your life.
Check out this mattress on amazon
Olee Sleep: The Brand's Specifics
The Olee Sleep company was launched in 2015 and is a younger brother of another China-based manufacturer — Zinus.
Both brands are parts of Grantec International, the company that has been making mattresses and other bedding items for over 30 years.
The mission of the company is to provide its customers with an innovative sleeping experience for a reasonable price and solve their sleeping problems.
There are several ways on how they can fulfill it:
All mattresses are claimed to have a medium-firm feel

. This is the optimal level of firmness suitable for most sleepers.

Certified materials

. The brand meets regulatory fire safety standards and uses CertiPUR-US certified foams, fabrics and glues.
What Types of Mattresses Are Available in Olee Sleep's Line-Up?
There are ten models in the brand's lineup, with their prices ranging from 95 to 300 dollars. They are offered in two categories — memory foam mattresses and hybrid mattresses.
Let's take a closer look at each category now.
Foam Olee Sleep Mattresses
Aquarius. This model has a 10-inch thickness and is available in all

standard mattress sizes

except Twin XL. Its strongest points are breathability, proper support, and pressure relief. According to

Olee Sleep mattress reviews

from Amazon, this is the brand's best foam model.

Eos

. This is another 10-inch thick model made from five layers of foams of different density. An excellent choice for fans of cushioning and comfort.

Luna

. This is a bed with a balanced feel and uniform support for back and stomach sleepers. It features dense memory foam layers that offer cradling and durability.

Noblesse

. This 12-inch bed eliminates the main drawback of any foam mattress very effectively. Its cooling properties are ensured by gel infusion, convoluted foam, and breathable Tencel cover.

Saturn

. Being 6 inches high, this is the thinnest model from the lineup. Some people even use it as a futon when sleeping on the floor. However, it's an excellent choice for a regular bed as well, especially for lightweight sleepers and kids.

Solar

. This 8-inch mattress is a golden middle model by all means. It provides the right balance between sinkage and support, so it doesn't make you feel stuck as many memory foam beds do.
The company uses dense foams with high Impression Load Deflection (ILD) measurement. That means, your mattress is durable and will maintain its ability to support you for years to come.
Hybrid Olee Sleep Mattresses
Galaxy.

The brand's best seller, according to the Amazon ratings, this 13-inch mattress offers you good back support and correct spine alignment in any sleeping position.

Milky Way

. This one can be an excellent choice for fans of a softer feel because of the cushy pillow top.

Omega

. This 10-inch bed, despite the quilted top, is on the firmer side, so it can be a good pick for stomach and back sleepers.

Pegasus

. This 12-inch mattress with various layers of foam and pocketed coils is very similar to the Galaxy model in how it adapts to your body curves. It's an excellent choice for

back pain sufferers

and heavy sleepers.
The company uses tempered steel coils made from recycled steel, which may be a great plus for eco-enthusiasts.
Health Benefits of Olee Sleep Mattresses
Are there any? Can you benefit from sleeping on an Olee Sleep mattress?
Actually, yes!
The brand cares about your health in a bunch of ways.
Spine Support and Correct Alignment
Maintaining your spine's natural curvature is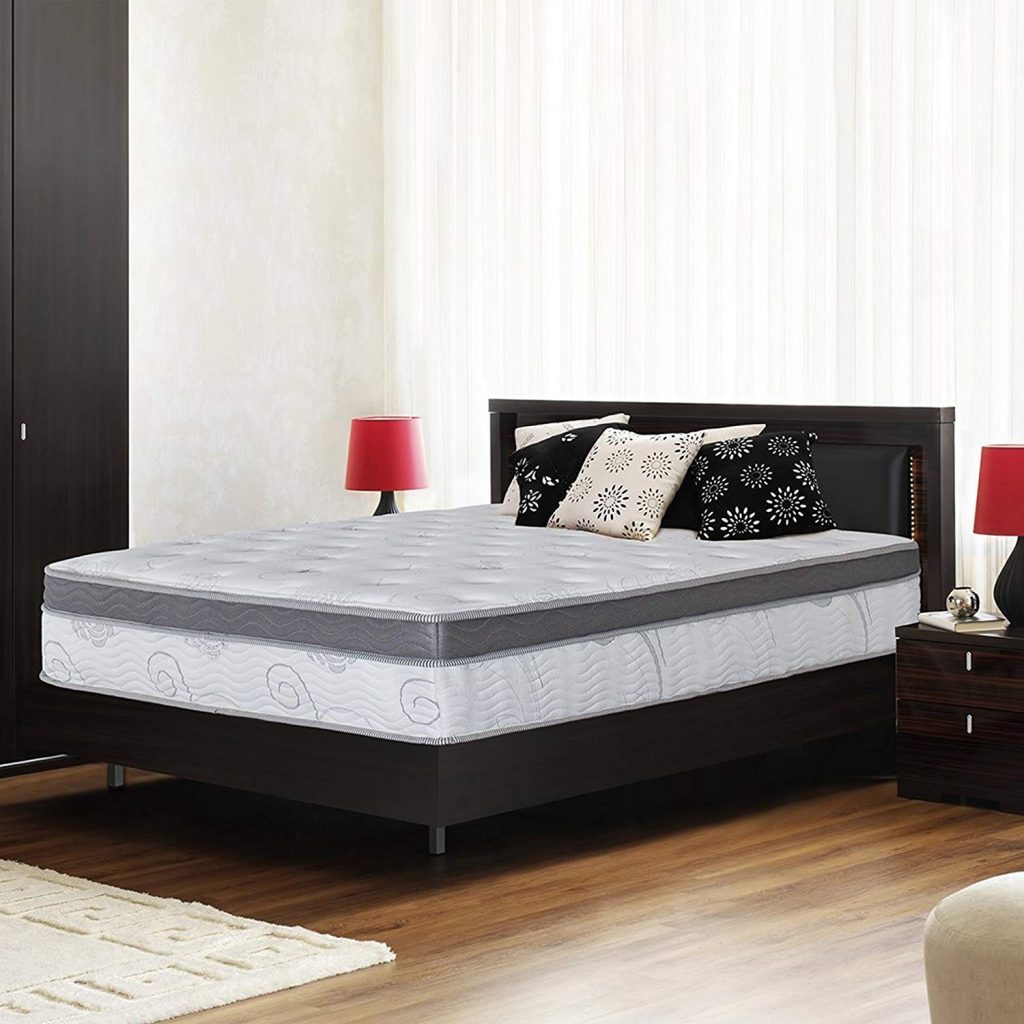 what a good mattress aims for. Any bed needs to be firm enough not to let you sink completely and pretty soft for relaxing your muscles and eliminating the possibility of pressure points.
Olee Sleep mattresses offer you support and alignment by using the following materials:
Dura Foam.

This material combines latex resilience and memory foam viscosity.

Dura Coils

. Heat treated steel coils in cloth wrapping for balanced and adaptive support.
Pressure Relief
Some areas of your body press against the mattress more than others. These areas are called pressure points. Depending on the position you sleep in, pressure points may fall on:
shoulders;

hips;

buttocks;

knees.
A suitable mattress needs to relax and cradle these pressure points so that you wouldn't wake up with a sore back, numb hands, or joint pain next morning.
Olee Sleep uses DURAFlex viscoelastic foam for better pressure relief during the night.
Nervous System Relaxation
An uncomfortable mattress can easily disrupt your sleep, which leads to higher stress levels. You may begin to toss and turn more or even develop insomnia. Olee Sleep mattresses — thanks to their cushiony feel, cooling properties, and ability to maintain alignment — can offer you a meditative relaxation and sound sleep.
Cooler Sleep
Overheating during sleep is a common problem for most mattresses that have foam layers. In their line-up of foam mattresses, Olee Sleep solves this problem:
by using

open cell memory foam

that initially traps less heat;

by putting

I-Gel patented layers

right under the cover and top layers for better body heat removal;

by placing

convoluted foam

among the layers for enhanced airflow inside;

by using

breathable materials for a cover

.
Hybrid mattresses are more breathable due to their construction: a spring base allows excellent air circulation.
But whichever mattress you choose, you might still consider investing in a cooling mattress topper if you want better microclimate in your bed.
Olee Sleep Mattress Pros and Cons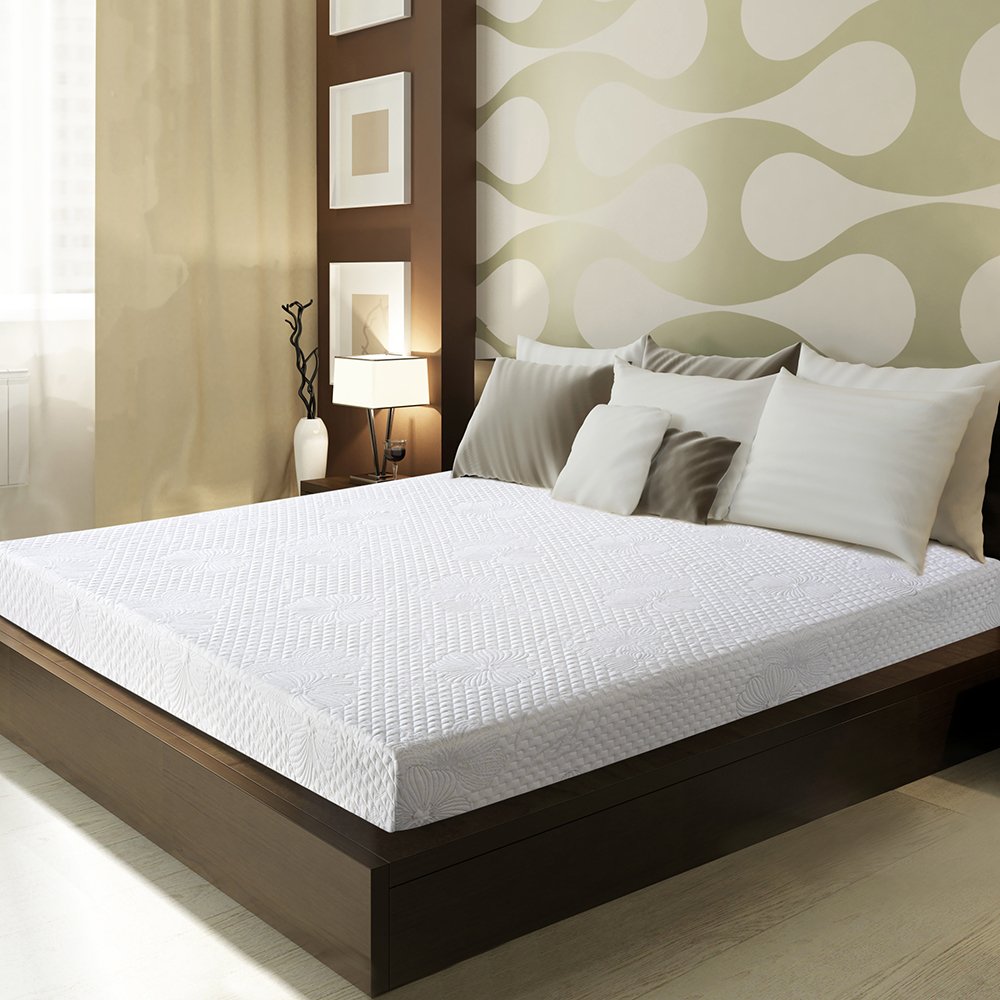 So, why choose Olee Sleep mattress over other brands? What pros can you count on if you decide to go for one of their beds?
Certified materials

. Olee Sleep claims that it uses certified materials without any hazardous flame retardants and allergens.

Good value for money

. The most expensive model of this brand costs slightly more than 300 bucks for a Cal King size. If this isn't a real steal for you, then I don't know what is.

Thoughtful design

. Olee Sleep beds are made for customers and with customers' suggestions. They feature simple construction, without any expensive bell and whistles, so that you could get just what you need — a comfortable and well-made mattress.

Motion isolation

. Comfort foam layers of each Olee Sleep mattress absorb movement well enough to not let that restless sleeper in your life disturb your sleep.

Good warranty and return conditions

. The company offers a 30-day refund period and a 10-year US warranty for all mattresses.
Along with these advantages, there are a few drawbacks you should be aware of:
According to Olee Sleep reviews, it's not that easy to get in touch with the company. So, if you happen to find any issues about your mattress, you might be left to solve them on your own.
Also, some reviewers mentioned that their mattress became saggy during the first year of use. However, this is a frequent complaint among owners of inexpensive memory foam mattresses. And you can reduce the risks of facing this issue by investing in a sturdy mattress foundation.
Conclusion
As you can see, Olee Sleep provides a combination of affordability and quality, which is a rare thing in the mattress industry. Given the good assortment they offer, I believe that you can surely find a mattress that suits your needs in the line-up of this brand.
As for me, the Galaxy model has my heart (and spine). I am pleased by the comfort level of this model, along with the possibility to sleep cool and feel refreshed daily.
However, if I wanted an all-foam mattress, I'd go for the Aquarius. This model doesn't have the drawbacks of typical memory foam mattresses — it does not sleep hot, nor does it suck you in. Instead, it offers you the support and cradling you need in any sleeping position.
Are you looking for a new mattress now? Which of these Olee Sleep mattresses is the most appealing to you? Share your thoughts below!
Product links on Happysleepyhead are referral. We get a commission on purchases made through our links at no additional cost to you. More information in my disclosures.