How to Choose the Right Thickness of a Mattress Topper
by | Last Updated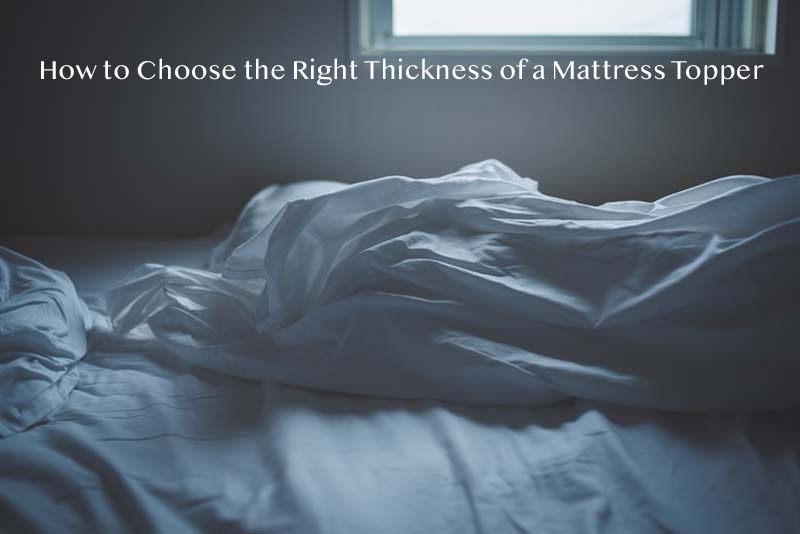 A mattress topper is a great way to rejuvenate an old bed and add up some comfort.
However, many people postpone buying one, and the reason for that may be that there are just too many options available today.
Luckily, I can help you here!
In this guide, I will tell you how thick a mattress topper should be for different situations and explain how thickness may affect your comfort.
What to Expect from Mattress Toppers of Different Thickness?
The average thickness of a mattress topper varies between 2 and 4 inches. Some brands can offer you 5-inch models; however, these look and feel more like a mattress, so we won't discuss them in this article.
So, let's outline the main features of different thickness options.
2 inches
A 2-inch topper is the thinnest option you can get. Despite that, it's still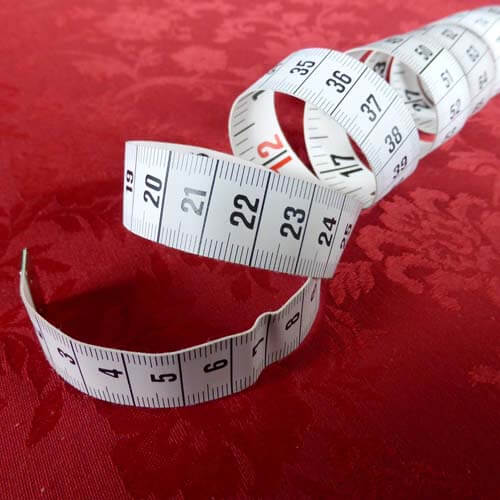 capable of providing enough support if you're a stomach or back sleeper. Thin toppers will be most suitable for people who own a new bed and don't want to significantly alter the overall feel and supportive properties.
The main downside to them is lower overall resiliency, which means that they may lose supportive features faster.
3 inches
Three inches are the most common thickness when choosing the best mattress toppers for side sleepers. Although the difference with the previous option is one inch only, this extra inch does make a difference in terms of contouring and softness. Along with side sleepers, you can also benefit from a 3-inch pad if your mattress is starting to wear out and you want to add some comfort.
It's hard to point out any issue present in all 3-inch toppers because their variety on the market is very wide (meaning they could be made of different materials via different processes, and the drawbacks would be specific to each particular model). Still, some possible issues include increased weight and problems with heat removal.
4 inches
Finally, the thickest option available today is 4 inches. It can really alter the feel of your bed. So, if your mattress is more than five years old, pairing it with such a thick pad may get you a couple of years more before you'll have to replace your mattress.
The bad news is that the issues with weight and thermoregulation become more pronounced as the thickness increases.
How Thick Should A Mattress Topper Be If…
Now, let me briefly walk you through the main scenarios in which you might benefit from using a mattress topper, and give you some tips on choosing the right model for each scenario.
You Have a Medical Condition
The most common reason people buy mattress toppers is to relieve pain. Whether you're recovering from surgery or have chronic health conditions with painful episodes, chances are you need proper orthopedic support.
How thick should a mattress topper be in this case?
The thicker, the better.
3-inch mattress toppers work well for individuals with pain and limited mobility, as they offer less sinkage. However, if you don't have trouble moving around your bed due to pain, you can even choose the 4-inch thickness and get even more cradling and more pronounced pain relief.
You may also want to check out our detailed guide on mattress toppers for hip pain and reviews of mattress pads designed for back pain relief.
You Want to Change How Your Bed Feels
Sometimes you buy a new mattress only to find out that it is too firm or too soft for you after the trial has already expired.
Or, your mattress may have started to sag but you aren't ready to replace it yet.
So, which mattress topper should you choose for each situation?
for a new mattress

: the thickness of the topper depends on your desire to alter the overall feel. Typically, a 3-inch mattress topper will work great in most cases.

for an old mattress:

older beds usually pair well with 3 or 4-inch thick mattress toppers. If you own a memory foam bed, you may want to choose a

firmer mattress pad

, as foams tend to soften over time.
"Note that the material your topper is made of is also important. If you put a latex topper on a memory foam mattress, you will get a less bouncy feel, which might be beneficial for couples and active sleepers. At the same time, if you use a memory foam pad with an innerspring mattress, this will result in more sinkage, which may or may not be convenient for you."
You're a Hot Sleeper
Most mattress toppers with a cooling effect are designed to be 2 or 3 inches thick. It's an optimal thickness to avoid trapping heat and remain comfortable. Meanwhile, a thicker topper may sleep hot, especially if it's made of memory foam.
Some mattress toppers come as two separate layers, allowing you to experiment and choose the preferable thickness based on your experience. Such models typically sleep cooler compared to one-piece ones, even if made of memory foam.
You Have Allergies
Surprisingly, the thickness of a mattress topper may be a concern if you're suffering from allergies. The thicker the topper is, the more debris and dust it can accumulate, which may trigger asthma and breathing disorders.
The main recommendations for choosing a mattress topper for allergy sufferers are the following:
opt for thinner models;

choose materials with higher density;

give your preference to natural options, as they typically are hypoallergenic;

find models with a washable zipped cover.
"Note that you can clean your mattress topper by gently rinsing it with lukewarm water. Don't forget to allow it to dry naturally."
You Share a Bed With Active Sleeper
Finally, a mattress pad can serve as a motion absorbing layer. This will come in handy if:
you own a very bouncy mattress;

your partner is an active sleeper;

you sleep with a pet.
Memory foam is the best material in terms of motion control. Typically, a 3 or 4-inch memory foam topper can absorb all the sharp movements and provide you with restful sleep.
Also read: Best RV Mattress Toppers
A Little Word on Foam Density
Now, here's something I want to tell you:
Since foam toppers are the most common option on the market today, the critical parameter you should consider along with thickness is density.
Density directly affects the structure and properties of a material. That's why:
denser foams are

bouncier

;

denser foams have smaller pores, which means that they're

more immune to developing mold

and accumulating dust.

less dense foams

sleep cooler

;

less dense foams have a shorter lifespan.
Now, here are the main measurements you need to look for when choosing a topper:
Under 3 pounds per cubic foot

. This is the right density for those who are looking for a softer mattress topper that will offer more cradling. Note that such foam is also less resilient and may not maintain its shape for long.

4-5 pounds per cubic foot

. This is the most balanced density that suits most sleepers. It may offer less cradling than softer materials, but it still supports your body very well.

6 pounds per cubic foot and higher

. These mattress toppers will work best for people with particular medical needs and fans of a firmer feel.
So, have you made up your mind as to what thickness is the right one for your mattress topper? Please feel free to share your thoughts in the comments!