Best Mattress for kids
by | Last Updated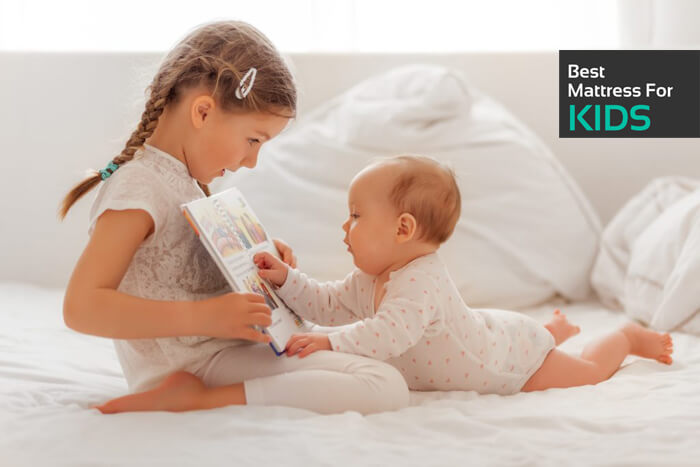 Don't you agree that quality of mattress material for best mattress for kids has an impact on comfortable sleeping of your kids during the night?
So you might be wondering:
How to fulfill your dream about the sweet sleep of your kids on comfortable, eco-friendly and best ever mattress for them?
Please follow me here in order to find out my cream of the crop from best mattress for kids.
If you're buying a mattress for your kid, I would like to recommend for looking through them further.
These are all high-quality, best mattresses for kids that also have good bounce, lack of noise, ease of movement, edge support, and comfort.
My top picks are:
BKB model from Nest Bedding

Alexander Signature from Nest Bedding

Avocado

Loom and Leaf by Saatva

My green mattress
Table with top rated children mattresses
Company
Type
Layers
Trial
Rating
BKB Big Kid Bed Mattress
Foam
2″ of Energex foam
5″ of base foam
100 days
Alexander Signature Series
Foam
1.5″ Soft Quilted Cover
2″ of 4lb. Gel memory foam
2″ of 4lb. Visco Foam
3″ of Smartfow Air Flow Foam
4″ of 1.8lb density solid edge support base layer
101 days
Avocado
Latex
2″ Dunlop Latex
1,5″ Wool
8″ Gel Memory foam

100 days
Loom and Leaf
Foam
5" base layer
2" transition layer
2.5" top memory foam
cooling gel layer
120 days
My green Mattress
Innerspring
1,5″ wool cover
3" Natural Dunlop Latex
3 zone pocketed coil spring system
100 days
BKB model from Nest Bedding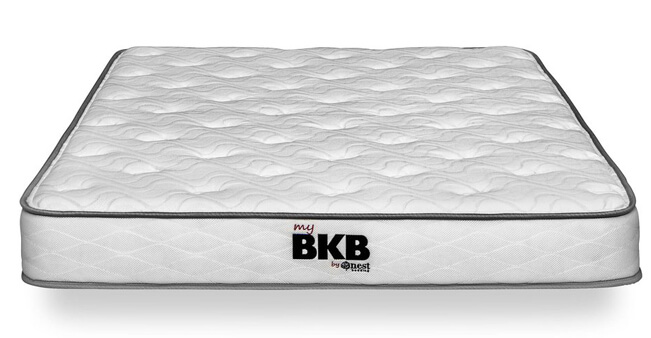 Personally, I think that this model made by Nest Bedding is one of the best mattresses for kids.
Do you know that Nest Wedding was the first company which designed mattresses for kids in general? What does it mean for you? The high quality of materials and ideal size are able to be the best match for your child.
Now: Layers
Layer on the top – Energex foam – is able to give cooling and comfortable effect on the sleep. Due to the combination of memory foam and latex, the material has almost ideal bounce and response.
Layer on the bottom holds the most part of the volume. It plays a support role for the whole body.
Soft and gentle cover made of cotton and polyester is a crucial point for comfortable sleeping of your child and great fit during a long period of utilization.
BKB model has a pleasant medium level of firmness about 6 points on the 10 scale. It means that it will be an ideal match for a wide range of versatile children. You can rely on the best support in all possible sleeping positions.
What is really great with that mattress?
Certified non-toxic material with good support for the affordable price is like to find a diamond among the sand.
What is wrong with that mattress?
I didn't find vital problems here. Lack of organic aspect and limit for age and weight are able to bemuse you probably.
check out BKB on nestbedding.com
Alexander Signature Series from Nest Bedding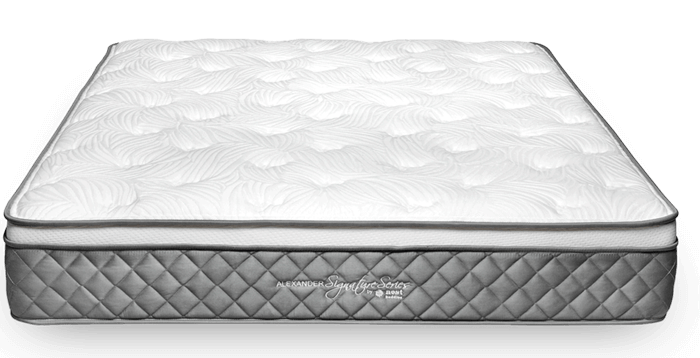 Next mattress which I would like to outline is Alexander Signature Series from Nest Bedding too. Let's look closer what reasons make this series worth your precious attention.
Now: Layers
Gel memory foam which is on the top gives an incredibly cooling effect which is able to absorb unnecessary heat from the surface where you sleep. Visco foam plays a support role. It helps you to feel pleasant comfort and a required bounce. Transition foam was added in case of overweight. It wouldn't be any reliable foundation without base foam which is on the bottom.
Due to the ideal combination of cotton and polyester, you will feel smooth pleasure from the cover.
What is really great with that mattress?
You are able to choose from three versatile firmness options: firm level has 8,5 from 10, 5,5 is the middle and 3,5 is considered like soft variant.
sWhat is wrong with that mattress?
Quite expensive price is able to push you off. You are free to make choice from any other Nest bedding mattresses.
check out alexander signature mattress on nestbedding.com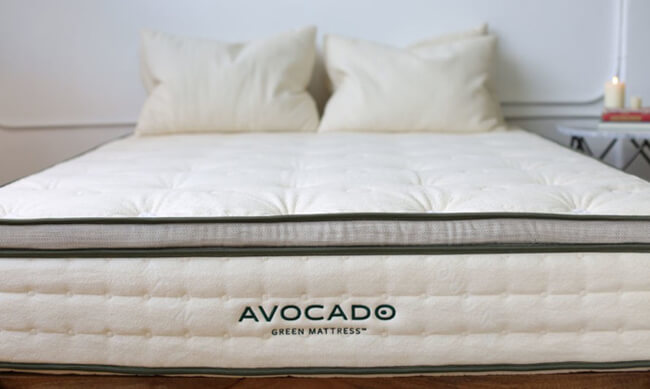 If you dream about 100% natural material which will be extremely soft for the skin of you baby, I would recommend casting a look at child mattresses produced by Avocado.
Right mattress for your kid is like a gage of happy and satisfied childhood. It should be the best ever option with right characteristics. Avocado is able to provide you with the best mattress for kids without any doubts.
Here is the deal:
Their mattresses include three main materials certified by GreenGuard:
Latex rubber made of 100% natural foam

Wool from the most ecological place in the world- New Zeland

Smooth and breathable organic certified cotton
Dunlop latex has 2 seamless layers in standard variant and 3 seamless layers in luxury option with pillows on the top. No seams mean no breaks.
What is really great with that mattress?
An exceptional combination of natural components without chemical adhesives really cares about the sleep of your kid.
What is wrong with that mattress?
You will be astonished, but I haven't found any negative aspects of that mattress. A high price is the only one.
check out avocado mattress on avocadogreenmattress.com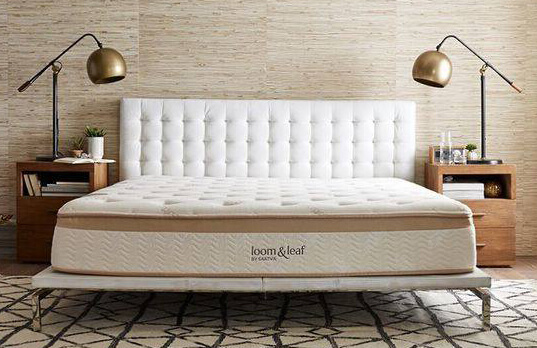 Loam and Leaf try to offer their memory foam mattresses with good density and considered like the best mattress for kids on the market and which cost their price.
Would you like to prove are they so good as they say? Then, please follow me on my objective mattress review.
I look closer to the layers, we can find four versatile ones which create together a perfect combination. Gel foam layer made of high-quality materials gives you cooling effect with the incredible feeling of comfort as well as Visco memory foam. The third layer provides with transition support and bottom layer plays a base role and destined for main support.
Stylish in design cover obtain breathable and aesthetic functionality for sleepers who need low back support as well as with torso.
You might be wondering:
Two options of firmness are waiting for you. 5,5 out of 10 scale means that this mattress intended for a wide audience and well balanced. For those sleepers who are used to firmer mattresses, Loom and Leaf is ready to propose you the best variant – 9,5 out of 10 scales.
What is really great with that mattress?
Memory foam with high density, cover with breathable cotton and gel layer make your sleep placid. Mattress shows its best performance for all three sleeping positions.
What is wrong with that mattress?
A firm mattress is not able to satisfy some clients and not cheap price could be an obstacle too.
check out Loom & Leaf mattress on loomandleaf.com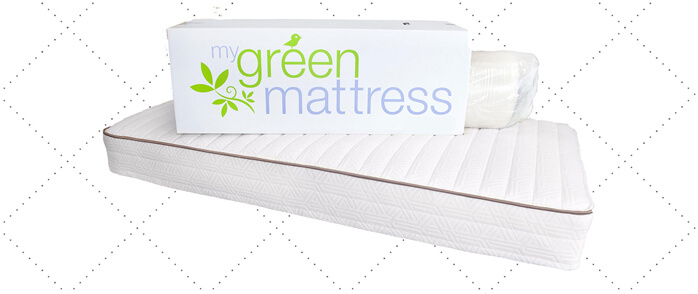 I would like to share with you valuable information about My Green Mattress from Natural Escape. Its name gives us a hint that the mattress is produced from natural materials and properly certified by GreenGuard. It is a crucial point for best mattress for kids.
Natural Dunlop Latex with 3 inches obtains an excellent balance of firmness which means the majority of satisfied customers. Rest inches are envisaged for an innerspring unit that allows heavier people feel also comfortable with it. Such innerspring unit allows you to feel great bounce.
OEKO Tex certification shows you the absence of any harmful chemical components inside which is a crucial point for child's sleep.
One more great news for you is mattress' ability to cool down the body while you sleeping. Comfort zone of the temperature inside the bedroom is a vital point for placid and calm sleep. You just have to wait only five minutes and mattress will do its job.
What is really great with that mattress?
The innerspring layer is able to give you required support. Natural latex certified by many eco-companies with cooling cover allows you to feel comfortable and to see sweet dreams throughout the night.
What is wrong with that mattress?
A little bit firmness can be uncomfortable for those who like plusher mattresses.
Conclusion
While I was writing this review of best mattresses for kids, I noticed some crucial points which should be obligatory for you in a selection process. So they are the following:
Natural or organic components. Nowadays, no one wonders about increasing of child's allergy. But, luckily, due to the presence of such components in mattresses, your child will be in safety and has pleasant dreams and comfortable sleep. So I would like to grab your precious attention to mattresses created by Avocado and My Green Mattress
Required support and desirable comfort. Despite light weight of your child, his or her body is worthy to get maximum comfort from the sleep. It is possible to achieve due to the high quality of memory foam and natural latex. Such companies like Saatva and Nest Bedding are ready to make it available to you. And they can propose you affordable price comparing with organic materials.
So if you are still wondering what mattress is right for your lovely children, please do not hesitate to consider these factors and top five mattresses observed above. By selecting one of them, you will be delightful with your decision. As for me, I would let my child feel all advantages from mattress designed by Avocado or Loom and Leaf.
What mattress do you think your little one will enjoy the most? Share your thoughts in the comments!
Product links on Happysleepyhead are referral. We get a commission on purchases made through our links. More information in my disclosures.