The 7 Best Mattresses in a Box in 2020
by | Last Updated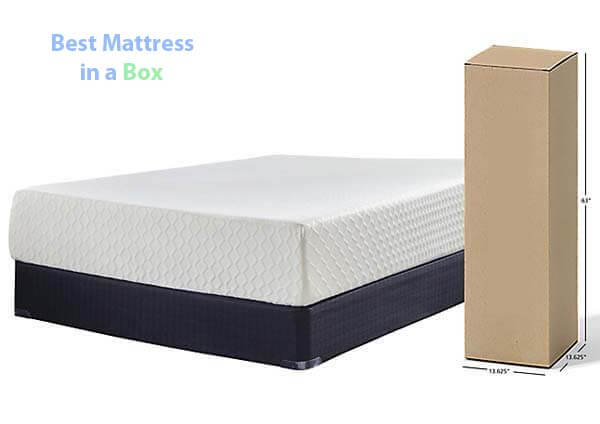 Do you remember those days, when buying a new mattress was a total nightmare?
You search for days, go from store to store, and get "attacked" by flocks of salespeople.
And when you finally pick "the one", that perfect mattress, here comes the delivery. Your new mattress gets stuck in the doorway, and the delivery men cannot get it through.
Thankfully, those days are over.
Now, mattresses are delivered in compact boxes, which is a totally fuss-free process. So, let's look at the best mattresses in a box and see, which one will become a new addition to your bedroom.
Name
Mattress type
Layers
Warranty and trial
Rating (from 0 to 10)
WinkBed
Hybrid
Layers differ depending on the model
Lifetime warranty, 120-night trial
Botanical Bliss by Plushbeds
Latex
Aprico Dunlop firm latex base;
Aprico Dunlop medium latex layer;
Aprico Dunlop soft latex layer;
Organic wool comfort layer;
Organic cotton cover
25-year warranty,
100-night trial
Helix
Hybrid
Depends on each model
10-year warranty, 100-night sleep trial
Nectar
Foam
Breathable base layer;
Adaptive core memory foam;
Gel memory foam layer;
Quilted gel memory foam;
Tencel cooling cover.
Lifetime warranty, 365-night trial
Puffy
Foam
Firm core support foam;
Cooling cloud foam layer;
Polyester cover.
Lifetime warranty, 101-night trial
Dreamcloud
Hybrid
High-density memory foam base layer;
Foam-encased pocketed micro coils;
Dense memory foam layer;
Supportive memory foam;
Natural latex layer;
Soft quilted memory foam;
Gel-infused memory foam layer;
Cashmere blend cover.
Lifetime warranty, 365-night trial
Layla
Foam
Copper-infused memory foam;
Base support foam;
Convoluted supportive layer;
Copper-infused memory foam;
Thermogel cover.
Lifetime warranty, 120-night trial
Best Mattress in a Box for Couples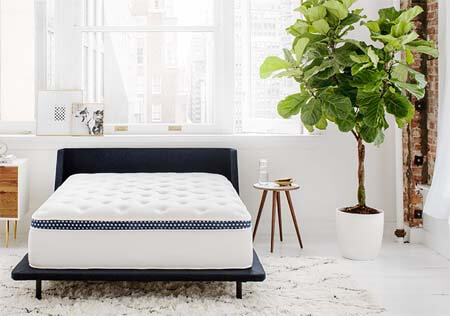 The WinkBed certainly deserves to be on the list of the best mattresses in a box because of its construction. This mattress has a hybrid design and is available in four different firmness options, including theWinkBed Plus, which is designed to hold and cradle heavy sleepers.
The WinkBed has a balanced feel: it's neither too bouncy nor too cushiony. The mattress is supportive enough to keep the spine properly aligned in every sleeping position without creating awkward curves. Also, the construction is breathable due to the coil system that promotes aeration between layers.
The most prominent feature of the WinkBed is its edge support. The mattress easily allows you to utilize its whole surface without feeling uncomfortable, which is great if you share a bed with someone.
The thing that disappointed me, however, is that even the softest model might feel a bit firm, especially for small sleepers. So, if you're one of them, you may want to consider other options.
Now, let's take a look at the pros and cons:
Overall, the WinkBed might be a good choice for you if you're a fan of 'floating' on the surface rather than being hugged by the cushions. It offers strong edge support, making an excellent purchase for couples.
check out winkbed mattress on winkbeds.com
Most Versatile Mattress in a Box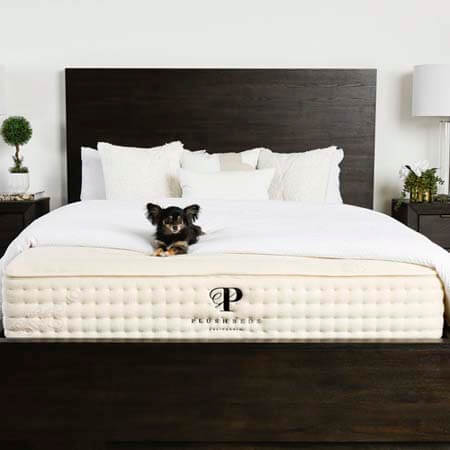 The Botanical Bliss by Plushbeds is made of natural latex from top to bottom and features a layer of organic wool for better thermoregulation throughout the year. All of this is enough for reserving it a place among the best mattresses in a box.
Plushbeds make their mattresses customizable! You can alter the firmness by unzipping the cotton cover and swapping the first two layers (they have the soft and medium feel, respectively). That's it! Now you can match your mattress to your sleeping style.
Besides that, natural latex is incredibly durable and naturally sleeps cool, so the Botanical Bliss can become a lifesaver for hot sleepers!
The most prominent feature of this mattress is, again, it's versatility. In fact, King and Cal King sizes of the Botanical Bliss are split into two parts, so you and your partner can adjust the firmness for yourselves! I mean, what could be more versatile than this?
The thing I didn't like, though, was that the adjustment process takes effort and time, especially if you do it alone. Latex becomes pretty heavy once fully expanded, and you might require some help to rearrange the layers.
Now, moving on to the pros and cons:
Despite the minor flaws, the Botanical Bliss is an awesome bed in every way. If you aren't limited in budget, I definitely recommend you give it a try.
check out botanical bliss mattress on plushbeds.com
Best Customizable Mattress in a Box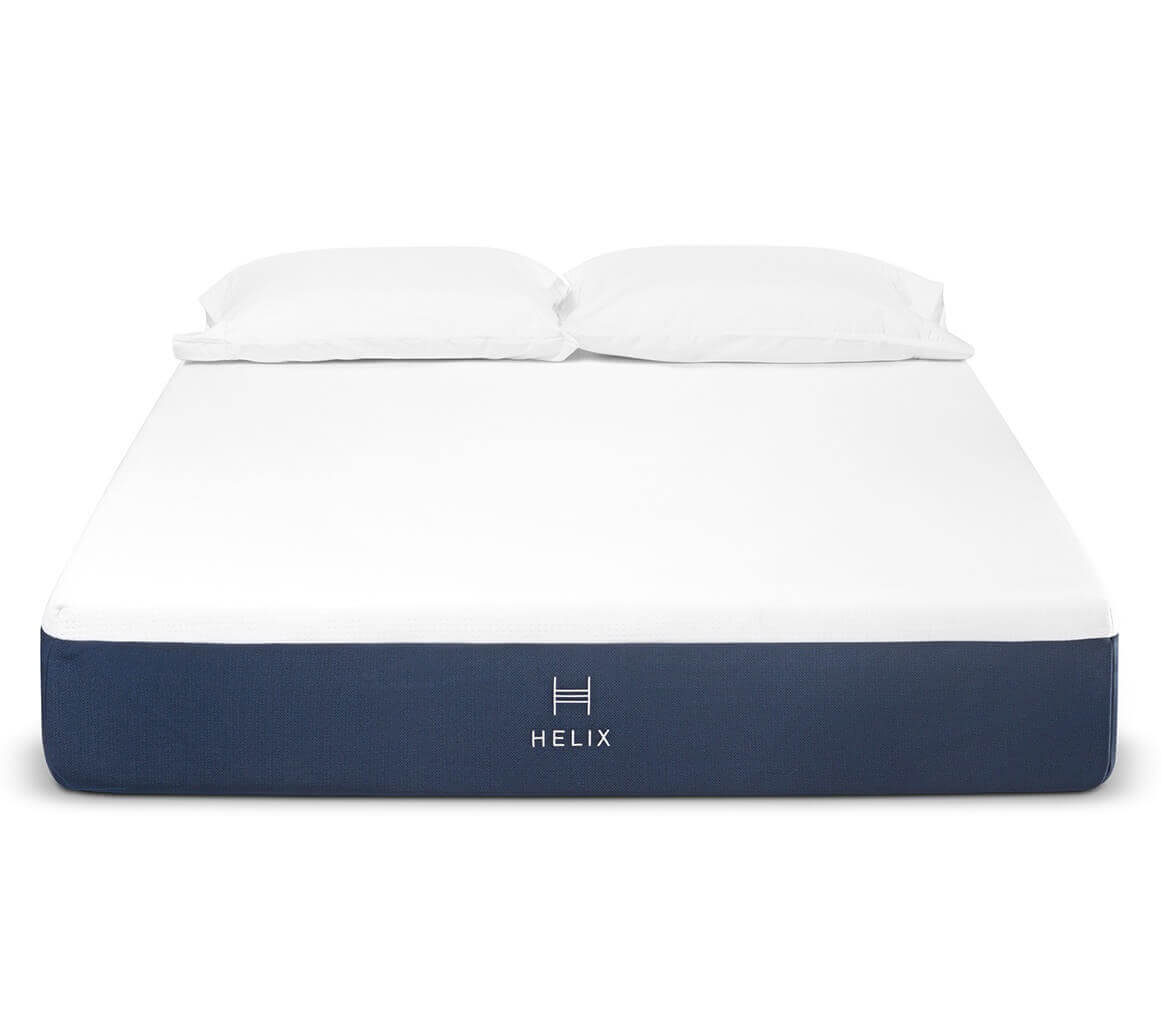 Helix really stands out from other mattresses in a box. Why? Because there is a suitable option for everyone.
Helix uses a hybrid construction in their mattresses. The layers depend on each separate model and its firmness levels. Usually, a mattress includes a foam base, individually pocketed coils, dynamic responsive foam or ergonomic polyfoam, and a dual cover (soft top layer and breathable lower cover).
Obviously, the absolute best thing about this mattress is the variety of options it provides. You can even get a model with different firmness levels on its two sides, for you and your partner. There's a short sleep quiz on their website, which can help you find a proper mattress model according to your preferences and sleeping position.
The worst thing about this model is the edge support. If you tend to roll to the edge of the bed during the night, Helix might not be the best option for you.
Here are some pros and cons for your consideration:
To get your perfect mattress, you just need to take a short quiz. And Helix will do the rest!
check out helix mattress on helixsleep.com
Best Cooling Mattress in a Box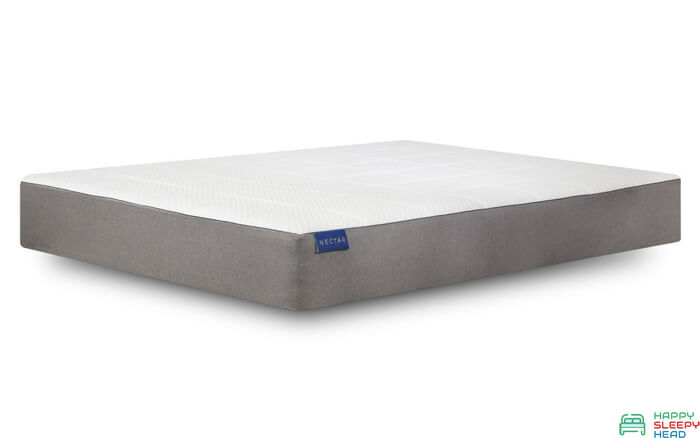 If you tend to sleep hot, you should definitely consider this model. Nectar sleeps cool, offers great support, and even allows for pressure relief.
It features 4 layers of foam. But here's the kicker:
Two of them are blended with gel.
And even the base layer is breathable, which allows for that pleasant cooling effect. This is a medium-firm model, which means it provides great support.
The best thing about Nectar is, of course, its cooling properties. This mattress combines gel and breathable cover, which means it will not make you sleep extra hot even during summer.
As for the biggest drawback, Nectar offers a less-than-satisfactory edge support. It might not be suitable for people who tend to sleep on the edge.
"While a mattress is very important, do not forget about your pillow. It should also fit your favorite sleeping pose. If you are a back sleeper, your pillow needs to adjust to your neck and head, cradling and supporting them at the same time. Side sleepers need taller pillows. And stomach sleepers will feel more comfortable lying on a thinner pillow."
Moving on to the pros and cons:
With this mattress, you can forget about sleepless nights. It will help you relax and feel cool throughout the night.
check out nectar mattress on nectarsleep.com
Hugging feel mattress in a box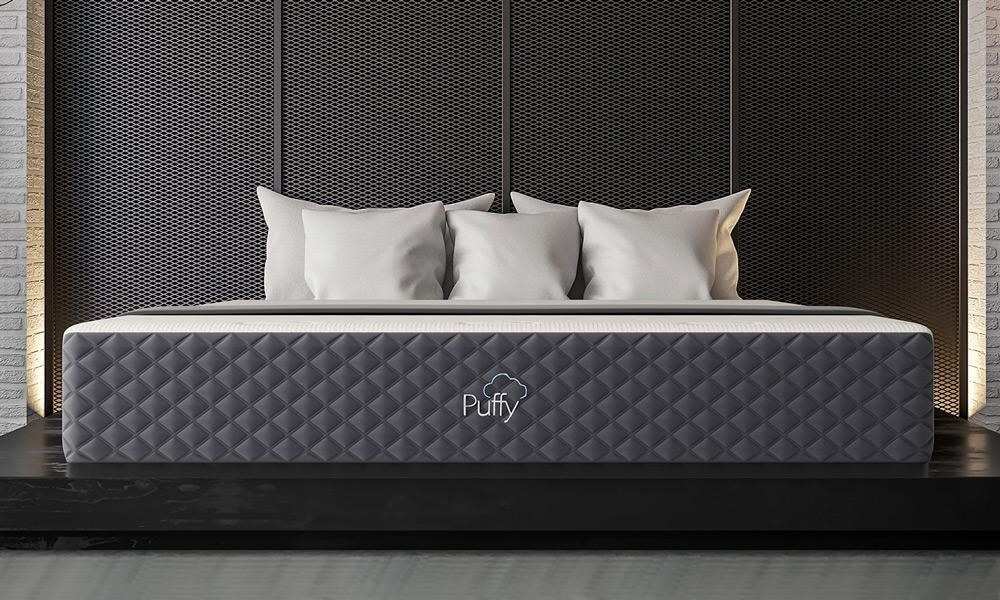 If you want to sleep on a cloud, Puffy would be great for you. This is a very comfy mattress, which also offers a good value for money.
Now, Puffy is a foam mattress. It has only 2 layers: the 7-inch base and the 3-inch top cooling foam. It is very cradling and offers that hugging feel, which memory foam is known for. However, the base is supportive enough to keep your body's weight evenly distributed.
The coolest thing about Puffy is the amount of cradling it provides. The mattress gently hugs the pressure points, providing comfort and pressure relief.
The absolute worst thing about this model is the level of sinkage it provides. While being great for side sleepers, it might not be supportive enough for heavier users.
Consider the following pros and cons:
Despite the drawbacks, Puffy has the potential to improve your sleep quality. If you are a side sleeper, you should definitely give it a chance.
check out puffy mattress on puffy.com
Best support and

resilience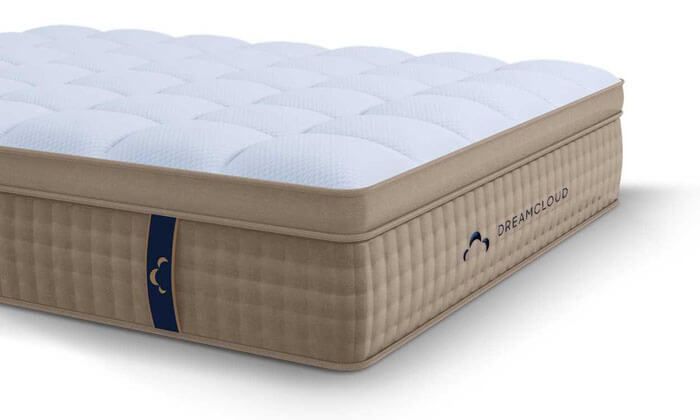 The next item on our list has a lot to offer. It is supportive, resilient, and very comfortable, especially for back and stomach sleepers.
This hybrid model has 8 different layers. It is quite firm and supportive. However, it features a nice amount of padding too, which means Dreamcloud will gently cradle your pressure points.
The best thing about this model is how resilient it is. If you appreciate decent support, Dreamcloud will not disappoint you.
However, this makes the mattress unsuitable for side sleepers. It just might not allow enough sinkage to cradle their shoulders, knees, and hips.
"Sleeping on a soft mattress when you have arthritis or fibromyalgia is not recommended. You see, you need proper support to keep your body and spine in a neutral position."
Now, let's look at the pros and cons:
I honestly believe that this mattress is worth trying. It is great for proper spine alignment and can really improve your sleep quality.
check out dreamcloud mattress dreamcloudsleep.com
Best Value Mattress in a Box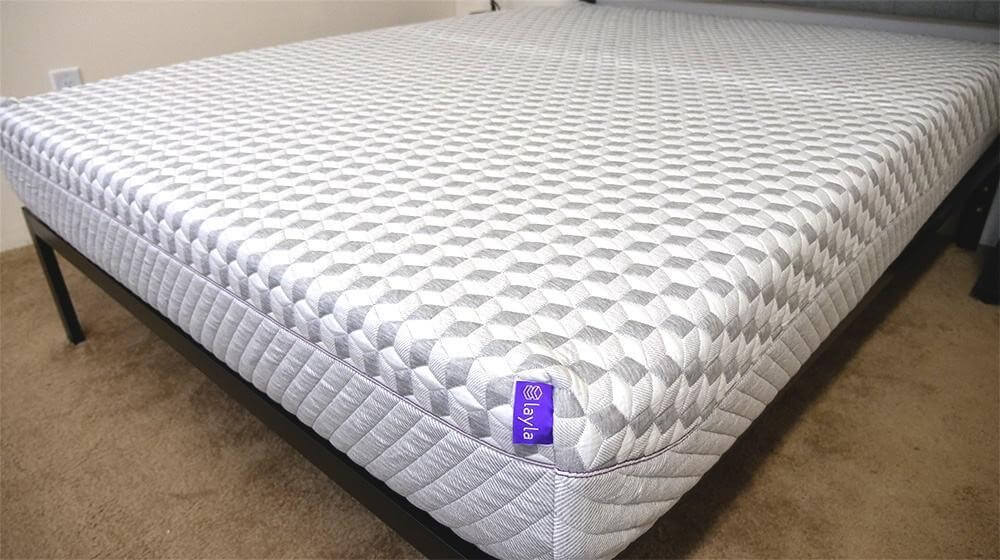 The last item on our list is a very interesting find. It is comfy and comes with two firmness levels in one, which means it offers a great value for money.
This is a memory foam mattress. It is flippable, so its base layer is placed in the middle. The copper-infused memory foam, which is used as the top layer (in both firm and softer variants), is great for heat regulation. Additionally, it is rather conforming, which is great for pressure relief.
The best thing about this model is its flippable design. You can sleep on a firmer or medium-soft surface, whichever you prefer.
The worst aspect concerning Layla is the fact that it might not be firm enough for heavier sleepers. This is a foam mattress, so if you weigh more than 250 pounds, chances are you will sink in too deep.
"There are many benefits of buying a mattress in a box. The only big drawback is the fact that you cannot try the mattress in a store. However, many mattress companies offer a trial period with free returns. This means you can sleep on your new mattress and get it refunded if it's not comfortable enough."
Moving on to the pros and cons:
Overall, this is a great mattress. You get two firmness levels by paying only once. To me, that's a great deal!
check out layla mattress on laylasleep.com
Factors We Look At
The best mattress in a box shouldn't only offer its users a fast delivery and an easy installation. It's also supposed to provide comfort (obviously) and bring other positive features to the table. That's why we consider many different factors when picking the best bed in a box. Here are some of them:
Materials and construction. This is what is going to make you feel comfortable or uncomfortable during the night. We always pay attention to the materials and the combination of layers in mattresses, picking only the supportive and comfy ones.
Value for money. If we pick something expensive, we make sure it's worth every penny. If we recommend a cheaper model, we know that it's still comfortable. The value of the product plays a huge role, especially when it comes to mattresses. You don't want to pay only for the brand name here. You are paying for comfort.
Company reputation, warranties, and support. Buying from a reputable company is much safer. Additionally, the customer support and the possible returns and refunds are always a huge bonus. Therefore, we only pick mattress companies that care about their customers.
Durability. No one wants to invest in a mattress and then start looking for its replacement in a couple of months. A good mattress must be durable. It should serve you for years, and we try to look only for models like that.
Safety. We spend many hours in bed, and that's why the safety of the materials the mattress is made of matters so much. But don't worry, we pick only certified models.
Tips for Finding a Reliable Mattress Seller
So, you've defined the main features of your perfect mattress and might be okay with online shopping.
But how do you know that the brand you're buying from is actually worth your trust?
Use this cheat sheet to detect a reliable seller:
Easy-to-navigate website

. Since most online retailers don't have showrooms and stores, their website works as the main channel of sales and communication with the target audience. Thus, it has to be well-made and convenient. If it constantly attacks you with pop-ups and then finding the page you need turns into a quest, think twice before giving them your payment details.

Good customer service.

Customer service has to be the strongest point of any brand, but with online retailers, it's one of the most important things for their success. When you're browsing the website, you need to feel like you're not alone and there's always someone you can address your questions.

Certification

. Reliable brands use safe and harmless materials for making their products. And the simplest way to tell if the product meets the safety standards is to check out certification. Good online retailers typically cooperate with independent organizations that rate their products, and regularly update the license and certificates.

Reviews

. It's not about the ones you see on a retailer's website, but the actual reviews of users and industry experts. Opt for opinions of people who have been using the exact model you want to buy for at least a month. This way you can see how it will actually perform after a break-in period.
Bonus tip: do not hesitate to thoroughly inspect your mattress on the delivery day. Make sure that the packaging isn't damaged and the mattress itself is intact and clean.
Can a Mattress Help With Your Back Issues?
Let me tell you this: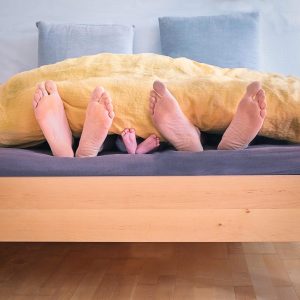 A mattress is not a panacea.
So, if you have chronic health issues, a new bed is not the ultimate remedy. You will need to do more to take care of yourself. Yet, a good mattress can really make a difference and improve your overall well-being. Here's what you can get:
Spinal alignment. When your bed offers enough support for your body, the spine aligns properly with the neck and the head. This makes you feel more comfortable and can rid you off some back issues, including the chronic lower back pain.
Pressure relief. When your mattress has a good balance of support and cradling, it can also provide pressure relief. You see, when your pressure points are "hugged" by the mattress, they become free of tension. This, consequently, helps you relax more and can even contribute to the mattress's pain relieving properties.
Proper muscle relaxation. If you are sleeping on an old, uncomfortable, or saggy bed, your muscles remain tense. You might not even notice it, but you cannot get proper rest either. When lying on a good mattress, your body's weight is equally distributed and supported, which allows muscles to relax completely. And this means a more restful sleep and an improved well-being.
Pain relief. The combination of the previously mentioned factors results in one huge benefit – pain relief. When your body is properly supported, pressure points are cradled, and muscles are relaxed, you can experience pain relief. Even if you have arthritis or back issues, a good, comfortable mattress can help you reduce the symptoms.
Bed in a Box: Pros and Cons
Not many people are okay with buying mattresses online.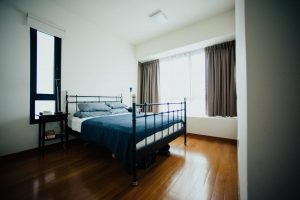 There are many users who prefer going to the store and feeling the beds. However, each shopping method has both benefits and drawbacks. So, to figure out, which one is going to work for you, let's look at those pros and cons.
Let's start with a bed in a box. Here are the benefits you can get:
The freedom to choose from countless brands and models.
Many online stores offer discounts and coupons. This can help you save some extra money.
A more relaxed shopping experience. You are free from that sales pressure, when a sales assistant is hovering over you, trying to convince you to buy something.
Trial periods allow you to test any mattress model you want, which gives you more chances to find that ideal option for you.
In the majority of cases, online stores offer free shipping and free returns, which is a huge bonus.
You can read the reviews right before the purchase.
It is easier to compare different models side-by-side when shopping online.
A mattress in a box is super easy to carry to your bedroom and install.
Now, you may be wondering "Aren't there any downsides?" And the answer is yes. Here are the cons:
You cannot try the mattress until it is delivered to you.
If buying from a not-so-reputable company, you are risking to deal with unreliable warranty and return conditions.
As for traditional shopping, here are the good things it can offer you:
You can try, touch, and lie on the mattress at a physical store.
Sales assistants can oftentimes be very helpful, answering your questions and providing all the necessary information.
You can test and choose from different brands while shopping in one store.
When there's a physical store, you have where to go when experiencing issues with your mattress.
Moving on to the cons:
In the majority of cases, traditional mattresses are delivered from the stores in their full size. This means carrying your new bed to your room and installing it might be hard and very tiring.
It might be hard to find the full product information in the store since many physical shops limit the info to make faster sales.
Of course, comfort and quality are super important. But it is in our nature to want everything at once. We need only the best, or the "bestest", if you will. So, to get your ideal mattress in a box, here are some extra factors you need to consider:
Cooling properties. A good mattress should not sleep hot because it's simply uncomfortable. I mean, who wants to wake up sweaty every morning? If it's not you, then consider investing in a model, which has cooling properties. You can either get a breathable foam (yes, it exists), latex, gel, or something with a natural top layer.
Firmness level. This aspect is linked to your favorite sleeping position. If you are a back or stomach sleeper, it is better to pick a firmer mattress. Not brick-wall firm, but with a modest amount of cushioning. If you are a side sleeper, you need more padding for your shoulders, hips, and knees. Medium-firm or medium-soft would be a suitable option.
Size. Getting a proper mattress size is crucial for your comfort during the night. For instance, if you sleep with a partner (or with your pet, because why not?), you need enough space for both of you. Additionally, your height will also determine the size of your mattress. So, before making a purchase, check the dimensions carefully, just to make sure you get the proper size.
Your budget. This aspect is obvious, but you need to deal with it before you start shopping. Determine how much you can invest in your new bed, and the process of choosing one model will become simpler. If you currently have a limited budget, you can try getting a mattress topper. It will not change the performance of your old bed completely but can add some comfort, though.
Product links on Happysleepyhead are referral. We get a commission on purchases made through our links at no additional cost to you. More information in my disclosures.